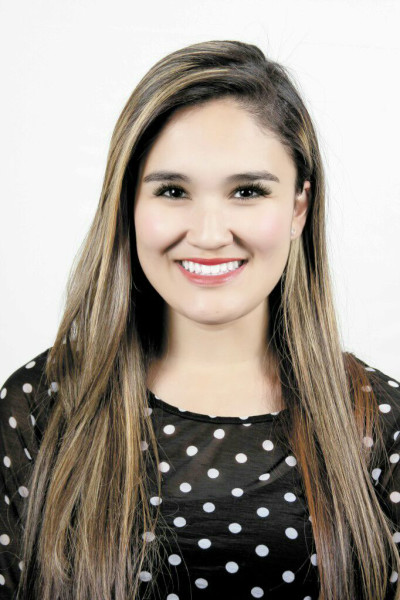 My entire life I always knew I wanted to be in front of an audience. Whether it be performing, playing sports or speaking, I wanted to communicate something important to others.
Throughout my high school career, I joined as many clubs and organizations as possible in order to fulfill this desire. I was a cheerleader, a theater kid, president of Skills USA, vice president of the debate team and a class officer. I knew that getting my voice out there and being recognized would later make some sort of impact.
This is what ultimately led to my future career choice. Journalism is something that I always took an interest in and is something that I knew would ultimately lead to helping people. 
Reporting on issues that matter is something that can help the public discover the truth and  provide knowledge that they probably couldn't have uncovered on their own. These important issues regarding our country, our politicians, our laws and the protection of our rights and freedoms are what determine the future of not only where we reside, but also involve our own personal wellbeing.
 This is where things get confusing for me and for many others, when I explain my dream job.
E! News is considered the entertainment news mecca, and this is where I hope to see myself in the near future. Although this goes against my main goal as a journalist, which is informing the public on the news that impacts their lives directly, I believe that this is a smart move for my career and for my financial future. The reasoning behind my new desire to work for E! News strictly comes down to two things, happiness and money.
I consider myself to be a happy person; I am always looking for the positive in any situation and love the feeling of making others happy. The job of a journalist many times can be stressful due to the fact that a lot of the truths that are uncovered tend to be negative and discouraging. The service of providing news to the public can often times bring emotional distress to the journalist, making for an unhappy career.
I often speak with other journalists or with people who are constantly surrounded by journalists and they say that often times they are stressed and moody. I can say that I have experienced a glimpse of this stress while working for The Prospector, from covering controversial issues such as a breaking news story involving the death of a student to being editor-in-chief of a 100-page issue.
I do believe that my best work has been when I am under immense pressure. Although I have no doubt that the pressure keeps me going, I do know my limits and know that if this is to be my life-long career, I will reach my breaking point someday.
 My optimistic attitude is something that I want to keep throughout my life, especially when it comes time to build my family. Working for E! is something that I know will relieve this stress. Not to discredit any of the work that this network produces, but I know I am not the only one to say that when watching this network I feel at ease. When I want to wind down at the end of a long day, I often flip the channel to E! and listen to the latest in pop culture news. This entertainment and enjoyment allows me to keep a smile on my face even after a long and stressful day.
Next comes the financial freedom that this network allows you to have if you work for them. Their lead anchor, Giuliana Rancic, is said to have an annual salary of $1 million with other co-hosts making no less than $100,000 a year. While this may seem like I am selling out for money, it is far from the truth. I can easily attest to the fact that I would love to see myself in the next few years as a young and successful journalist.
I have always wanted to be a journalist and I don't plan to change my mind. I believe that if I can have the best of both worlds, happiness and financial stability, I will be able to live out my ultimate dream—being a journalist who makes a difference in others' lives by providing them with an outlet of stress-free news while maintaining my optimistic and friendly demeanor in the process.
I always tell people never judge anyone or their profession just because you don't think what they do is worthy. As long as what you are doing makes you happy and makes you feel like you are making a difference, no disrespect should be shown. I can't wait to see what the future holds for me, whether it is reporting in a small town or reporting live from the red carpet, I know that the future is in my hands. 
Amanda Guillen may be reached at [email protected].