Third time's a charm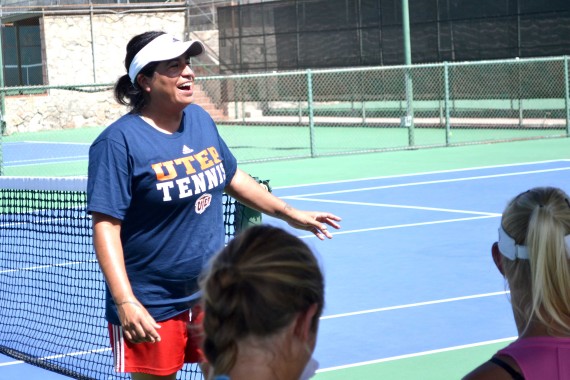 For the third time this year, women's tennis has a new coach, forcing them to start over once again.
Three coaches in less than one year is not a methodology that UTEP tennis is practicing by choice, but luck has not been on the Miners' side. Former head coach Mark Roberts left the team for an assistant coaching position with Southern Methodist University right as the spring 2014 season was starting, and former head coach Myriam Sopel only lasted eight months before her visa expired, forcing her to leave the United States. 
Now up to bat is Cristina Moros, and she brings with her a hefty resume. Moros' playing career alone trumps Sopel and Roberts— Moros was a five time All-American at the University of Texas, and she was part of the 1995 national championship team.
After her playing career, Moros has etched out a prestigious coaching resume. The UT grad has coached all around the country, at some of the best tennis academies in the United States. Most notably, Moros coached at the Bollettieri Tennis Academy in Bradenton, Fla. 
It's safe to say, Moros' resume speaks for itself. When recruiting rolls around, Moros knows that her experience can be beneficial.
"I'm very fortunate, where I stayed in junior tennis coaching as long as I did. I gained even more contacts at different academies in Florida and Texas," Moros said. "It does help, but I'm not naïve and think that we're going to get the best girls to come here, they're still going to go to the big programs—it's just the way it is. But I am very confident in my coaching abilities and my developmental abilities. I want to find someone that hasn't peaked yet and make them better."
As for now, Moros has to gain the trust of the four returning players from last year—senior Davina Meza, senior Anastasiya Sylenko, junior Matilda Tench and sophomore Daphne Vischer. For all four players, Moros is their third head coach at UTEP, and hopefully their last.
"Obviously it's tough for them," Moros said. "They've definitely had a rough go, college wise for sure. It's going to take a while, we're still getting to know each other a little bit, by no means do I think it's perfect right now. We definitely have some work to do."
Just as Moros is learning to gain the trust of her players, the same thing is happening on the other side of the net. Meza understands the experience of starting over and having new coaches better than anyone on the team, as a transfer from Cal State Stanislaus, Moros is coach number four for Meza.
"It's very overwhelming," Meza said. "Actually, having Cristina is the best thing that could happen to us. She's a great coach, the whole team seems to like her and respect her."
For the first time since Meza has been at UTEP, she feels settled—but when the news of a new coach and four incoming players came in, Meza, along with her teammates, were uncertain about more changes coming.
"It was hard to think about another new coach," Meza said. "The returners, we were scared, we didn't know what was happening, plus four new girls. We were really doubting. But it's so easy to get along with her (Moros). We know what she is expecting and we just have to work hard."
Javier Cortez may be reached at [email protected] 
About the Contributor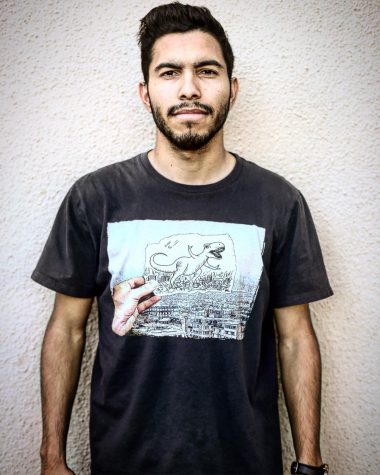 Javier Cortez, Staff Reporter
Javier Cortez is a staff reporter for The Prospector. He is a senior multimedia journalism major, with a minor in English Rhetoric.

Javier was born...