Mexico Ambassador to the United States, Eduardo Medina Mora, discussed UTEP's Washington Monthly ranking, international relations and changes taking place in Mexico Wednesday afternoon at the UGLC.
He spoke as part of the Centennial Lecture Series and was the first of fall's lecture line-up.
"Education here at UTEP has become a socially transformative force," he said. "Universities in the border region have a special role to play…because they intimately understand many of the challenges many of the students face."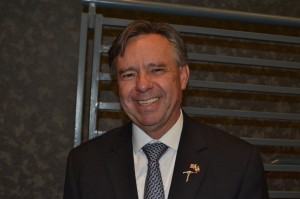 Mora has worked in both public and the private sectors. Before working in the U.S., he was Ambassador of Mexico to the United Kingdom from Nov. 2009 to Jan. 2013. Prior to that appointment, he held cabinet-level positions in the Mexican government.
Mora said the U.S. is trying to boost bi-national education, including bringing more Mexican students to America.
"We want to harness the type of social mobility that UTEP is distributing throughout the entire nation," he said.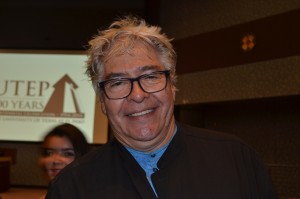 Mora said Mexico has been dealing with environmental, political, educational and tax reforms, among others.
"Hardly any analyst thought that transformation was possible," he said. "It simply had to happen for Mexico to advance."
Several members of the audience had questions for the ambassador. Senior finance major, Kevin Duran, asked about the threat of ISIS in Juárez, and Mexico's approach to securing the border.
Mora said there is no definitive proof that ISIS has formed alliances in Mexico or will be able to reach the border.
"We take this very seriously," he said. "We have been mapping and following every potential terrorist link in Mexico, it didn't start on Sept. 11, 2001, it started way before. We must make our best effort to protect the border."
Jasmine Aguilera may be reached at [email protected].