The growing pains of life at a college paper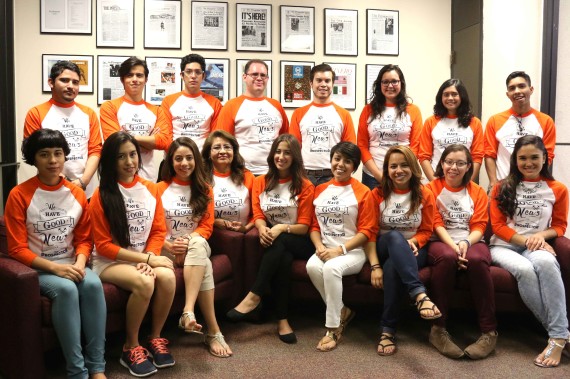 Editorial Staff
September 9, 2014
Ninety-nine years and counting—that is how long The Prospector has been a part of UTEP. With this issue, we celebrate 100 years of UTEP history. The Prospector has covered stories that have influenced the way students read the news, incorporating their voices every step of the way. It is unlike any other news outlet that is available at UTEP or in El Paso.  
Every word that is written, every picture taken and every long night of work is done with the student body in mind. Whether it is controversial or celebratory, The Prospector shows no bias.  
This past year, Student Publications' students earned five national awards and an impressive 26 awards from the Texas Intercollegiate Press Association, including one for overall excellence. The Prospector has established itself as a serious newspaper that can compete with other local media outlets. 
Our editorial staff hopes to follow in the footsteps of the accomplished journalists who were once in the same place that we are now.
Some of these "Prospy" alums include Jack Handey, who was a writer for "Saturday Night Live," Ruben Salazar, who was a trailblazer for Hispanic journalists, Alfredo Corchado, who is the Mexico bureau chief for the Dallas Morning News, and many others who have gone on to work for national media outlets such as USA Today, Associated Press, Los Angeles Times and, most recently, BuzzFeed.
For any aspiring journalist, the Prospector is the way to go. There is no class on earth that can provide the same life lessons that can be learned at a college newspaper. A classroom may provide a lecture on what it is like to cover breaking news, but The Prospector gives the reporter the chance to see that action first-hand.
In fall of 2013, The Prospector made the jump from being a twice-weekly publication to a weekly and became a daily online news outlet. Although this has brought on many challenges, it has been satisfying due to the fact that fellow students are able to get the news they need every day. In addition to the challenges faced this year, the biggest one has been planning this   issue for UTEP's
100th birthday.
This has never been done or even attempted in The Prospector's history, so it was no guarantee that it was possible. The planning and mental preparation for this issue has been tough, but all in all, our staff has maintained the same mindset: "we will get it done"—which isn't always the best thing to say to the director, who tends to grow a few extra gray hairs an hour or two before deadline.
Most people will never know how much goes into putting together a newspaper—the hours of editing stories, working on layout, getting credible sources and other painstaking dilemmas are what the general student population never thinks about when they pick up an issue
of The Prospector.
But one thing is clear: despite the stress, sleepless nights and having no time for a social life, our staff wouldn't trade this experience in for anything else. In the process, we have grown as reporters, photographers, editors and designers and have created a product that will enhance The Prospector's history and, hopefully,
UTEP's history.
The editors may be reached at [email protected]
About the Contributor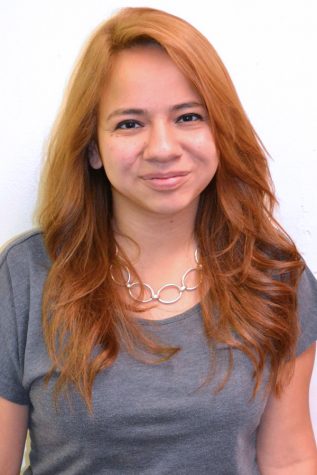 Michaela Roman, Editor-in-Chief
Michaela is a Senior Digital Media Production major at The University of Texas at El Paso. As the Editor-in-Chief, and former Photo Editor of The Prospector,...