A program like no other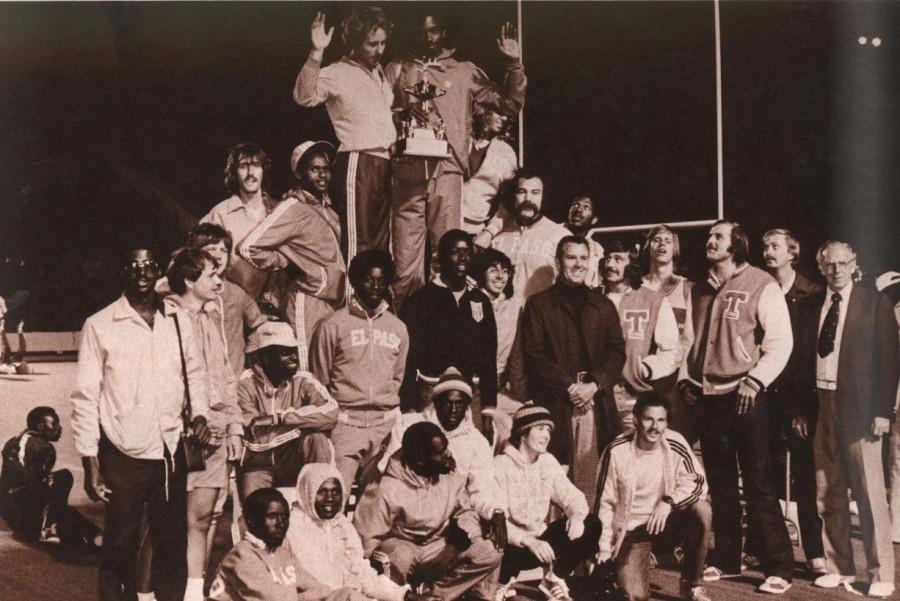 They walk among us. They are in our classes, we see them passing by and we don't even know who they are.
For years, UTEP students have been oblivious to the sheer number of track and field stars that surround them.
Everyone flocks to the star basketball player and handsome quarterback, but the real athletes have always shined brightest on Kidd Field. Although UTEP track and field has not produced a national championship since 1983, the heralded program has continually produced a substantial amount of All-Americans, national champions and Olympians.
UTEP's track and field program is the only program that keeps UTEP athletics from being mediocre, the combined national championships in indoor, outdoor and cross country account for 20 of the 21 national championships UTEP athletics holds.
The inception of track and field began 81 years ago with the creation of the men's program in 1933. John William Kidd, who served as acting dean of the Texas College of Mines from 1922-27, pushed for an athletic program. Dean "Cap" personally funded and coached the early track and field teams before the team took a better organizational direction under Harry Phillips in 1940.
Nine years later, Dale Waters took the program over and UTEP saw its first Olympian—Javier Montez, who was one of the greatest mid-distance runners in the program's history.
The next two coaches that took over the program changed UTEP track and field forever.
UTEP alumni and Miner allegiant Ross Moore became the fourth head coach in program history. It was only fitting that UTEP made the next step under a coach with as much passion for UTEP athletics as Moore. During his 42 years at UTEP, he played football, coached basketball, football and was the school's first-ever athletic trainer.
Moore's 12-year run as the head coach is the second-longest stint in school history Moore essentially got their beaks wet, but it was UTEP's next coached who opened
the floodgates.
Wayne Vandenburg took over the men's program in 1967 and a new standard was set. Although there are coaches who have had longer tenures and have won more, it can be said that Vandenburg was the architect of UTEP track and field. In reality, Vandenburg was the architect, construction company and developer, he truly did it all.
"I was like the program's decathlete," said Vandenburg. "I ran, I threw and I jumped. I did a little bit of everything. The university was so under-resourced when I was there, and if I didn't do anything, no one else would do it."
Under Vandenburg, the Miners saw immediate success. In his second season at the helm, Vandenburg led the Miners to top- 10 National finishes in the outdoor and indoor season, followed by the Miners' first national championship in 1969 in men's cross country.
Vandenburg would only stay six seasons at UTEP, but his success would not go in vain.
Ted Banks succeeded Vandenburg and took the Miners down a path of dominance. During Banks' tenure, the Miners won 17 NCAA championships (six cross country, six indoor, and five outdoor), 27 WAC championships, 47 NCAA individual champions, and 189 All American honors.
The Miners dominated the mid-'70s to early '80s under Banks. Once Banks left in 1981, the men's program started on a slow decline and eventually found themselves out of contention for NCAA titles. Vandenburg believes if more of the athletes of the later stages of the '70s stayed around, UTEP track and field would be even better
"If everybody had stayed, it might have been the greatest track and field program that has ever been, it was spectacular and quite a track team," said Vandenburg. "One after another, there was eight or 10 spectacular athletes that left."
But as the old saying goes, when one door closes, another door opens. Just as the men's program started to slowly descend, the women's program started to ascend. The '80s saw a long list of Lady Miners star and go on to have successful professional careers. Ria Stalman, Charmaine Crooks, Kim Turner, Cynthia Henry, Jeanine Brown, and Esther Otieno headlined the greatest era in the women's program history
The 1984 summer Olympics were the best representation of how much talent the women's program had during the '80s. Ria Stalman would win the gold medal in discus, Charmaine Crooks won the silver medal in the 1,600-meter relay and competed in three more Olympics and Kim Turner would win the bronze in the 100-meter hurdles.
Although the women's program has never won a national title, the long list of All-Americans, individual national champions and Olympians made UTEP women's track and field into one of the most decorated athletic programs UTEP has had.
Both programs have had their unprecedented eras of dominance—the years of national championships, sold out meets and overall national contention might be dormant as of the last decade, but both programs have still consistently produced great athletes.
Blessing Okagbare, Osayomi Oludamola, Halimat Ismalia, Mickaël Hanany, and Anthony Rotich have represented the new age of Miner greats. Okagbare, Oludamola, and Ismalia all medaled in the 2008 Beijing Olympics, Hanany set a French national record in the men's high jump, and Rotich is rewriting the UTEP record books and cementing his legacy as one of the greatest long-distance runners in the school's history.
"They're doing a great job," said Vandenburg. "Great times are in front of them, I talk to Mika (Laaksonen, current head coach) all the time and his athletes, and I think they are doing great."
UTEP's two biggest and most popular sports, football and basketball with their combined years and success can't compare to what track and field have done.
One hundred years of UTEP has now come and track and field have carried UTEP sports over the line of mediocrity. Maybe by the next 100 years the track and field teams, coaches and athletes of the past will get the respect they deserve by the university and the city of El Paso, not only as a great program but as the main representative of everything great about UTEP sports.
Javier Cortez may be reached at [email protected]
About the Contributor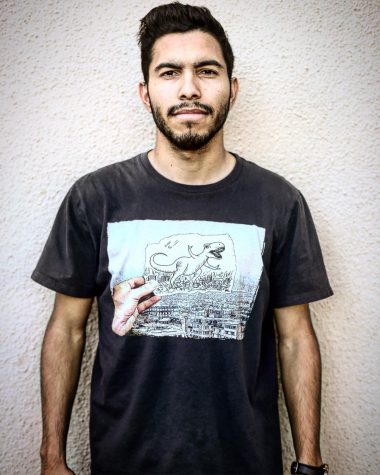 Javier Cortez, Staff Reporter
Javier Cortez is a staff reporter for The Prospector. He is a senior multimedia journalism major, with a minor in English Rhetoric.

Javier was born...