Winning with luck, Miners vs UNM, 31-24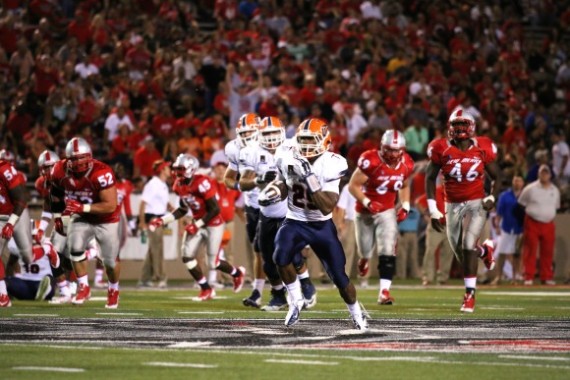 Hang on for a minute...we're trying to find some more stories you might like.
Revenge is sweet, especially when it comes at the expense of a rival. The UTEP football team did just that as they defeated their old school rival New Mexico 31-24 at University Field in Albuquerque, New Mexico.
The first half told the tail of a new beginning for the Miners, every player on offense was healthy and in sync and the defense was doing something they failed to do all last season—make stops.
The Miners first drive was nothing short of impressive—eight plays, 75 yards, in 3 minutes and 44 seconds. A 25 yard pass and run play setup the Miners first score, as sophomore Aaron Jones scampered in for a 12 yard touchdown.
Right from the start Jones was playing at another level—spinning off tackles, breaking runs to the outside, and jolting past defenders with his speed. The Burges high school grad attributes his great play against the Lobos to a forgotten recruiting trip by the Lobos in his senior year of high school.
"They called me and told me my senior year that they were going to recruit me," Jones said. "They were going to do an in home visit…… my mom cooked and everything, they never showed up. I had to take it to them."
Jones did just that finishing the game with 237 rushing yards, averaging 10.8 yards per carry, and three touchdowns. Jones' 200 yard game is the first time in school history that a sophomore reached the 200 yard mark. Senior Nathan Jeffery played complementary back perfectly, adding 85 yards and averaging 6 yards per carry.
In total the Miners rushed for 330 yards on 44 carries. It was a full frontal assault on the Lobos defense, the Miners were economical and precise in their rushing attack, and it was the driving force of the Miners success offensively.
Going into the second half with a 17 point lead, the Miners were poised for a routing of the Lobos. New Mexico quarterback Cole Gautsche thought otherwise. The junior rushed for a single game career high 184 yards and two touchdowns.
As the Lobos started to slow the game down and turn the possession in their favor, momentum slowly turned and the Miners offense stalled completely, not scoring for the majority of the second half. Predictability, a crucial fumbled snap in the third quarter, and a failed fourth down conversion nearly gave the game away.
But if one thing proved right, it was that luck was on the Miners side tonight. A hamstring injury took Gautsche out of the game midway through the fourth quarter, and slowed the Lobo offense down. Things would only get worse from there for the Lobos. Driving with four minutes left, the Lobos fumbled on an option run play, giving the Miners possession and new life.
The Miners failed to take advantage and punted, but once again luck was a constant theme. New Mexico punt returner Dameon Gamblin made a crucial mistake by trying to cover the punt and fumbled at the five yard line, which led to an easy score for the Miners.
The Lobos made things interesting on the next drive, but an Adrian James interception stopped any hope of a miracle drive. The close win was something the Miners could not do all last season, head coach Sean Kugler was first to admit that last year's team probably wouldn't have won this game.
"Last year's team, I'm not sure if they wouldn't have found a way to lose this game," Kugler said. "This year's team—those kids were not going to lose this game."
Javier Cortez may be reached at [email protected]

About the Writer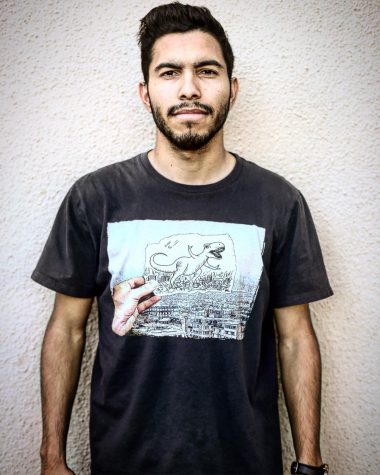 Javier Cortez, Staff Reporter
Javier Cortez is a staff reporter for The Prospector. He is a senior multimedia journalism major, with a minor in English Rhetoric.

Javier was born...