NMSU no match for Miners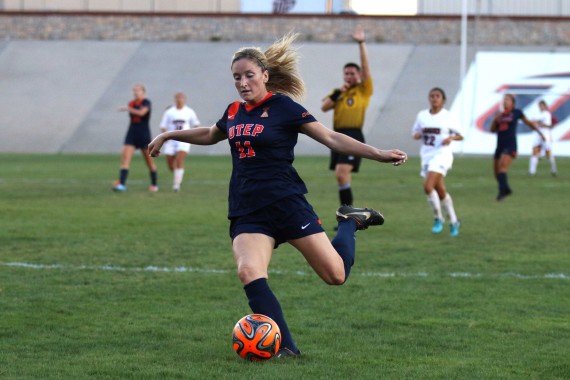 Luis Gonzalez, Staff Reporter
August 27, 2014
It was not much of a rivalry game between the UTEP and NMSU women's soccer teams tonight at University Field.  The Miners rolled through the visiting Aggies scoring four goals in the first half on their way to a 5-0 shutout to get their second win of the season.
It is usually not hard to come up with motivation in rivalry games such as this one, but tonight Coach Kevin Cross' team had a little extra something to play for. Sophomore midfielder Hannah Nicholson, who recorded three assists on the night, says there was plenty of extra motivation heading into the contest.
"They're one of our bigger rivalries," Nicholson said. "But a couple of years ago we won at their place and in an article that came out later their coach was bashing our style of play."
With the idea of making a statement, UTEP overwhelmed their opponent from the moment the referee blew the initial whistle.  Only five minutes into the game the Miners had created four clear opportunities on goal and putting away two of them.  When halftime came the Miner offense had beat the Aggies' goalkeeper and defense four times, effectively ending any hope of a comeback.
Aleah Davis, Hannah Nicholson, Angela Cutaia and Bri Barreiro each scored a goal, all originating from set pieces taking advantage of the lax defending combined with mistakes from NMSU keeper Tayler Hammack.
Set pieces, which provided all the goals for the home team, were not the only factor propelling a Miner team that looked bigger, faster, stronger, and ultimately better than its opponent.  Disciplined and relentless play from the defense annulled the opposing offense for the most part.  And when the Aggies were able to get through the Miner back four, goalkeeper Sarah Dilling was ready to answer the bell and record her second shutout of the year.
According to Coach Cross, the shutout was as important as the five goals.
"Defenders don't get as much recognition as they do, but defense wins championships at every level," Cross said. "They really wanted the shutout."
UTEP will now turn its attention to the weekend when they will host Incarnate Word and Houston Baptist on Friday and Saturday, respectively. Looking to the future is always better after a win, especially after one as convincing and with as many positives, like the opportunity to play the whole squad, as this one.
"It was really awesome that we got some of the younger players some minutes," Cross said.  "We're gonna need depth on this team to be successful."
Luis Gonzalez may be reached at [email protected]
About the Contributor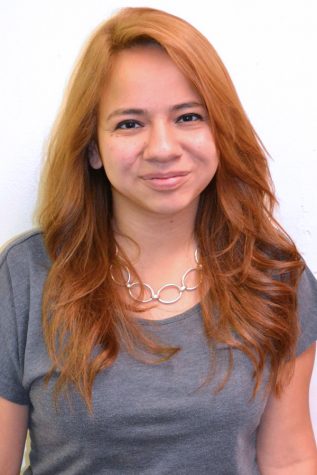 Michaela Roman, Editor-in-Chief
Michaela is a Senior Digital Media Production major at The University of Texas at El Paso. As the Editor-in-Chief, and former Photo Editor of The Prospector,...