Natalicio delivers speech regarding Washington Monthly ranking
Chris Zacherl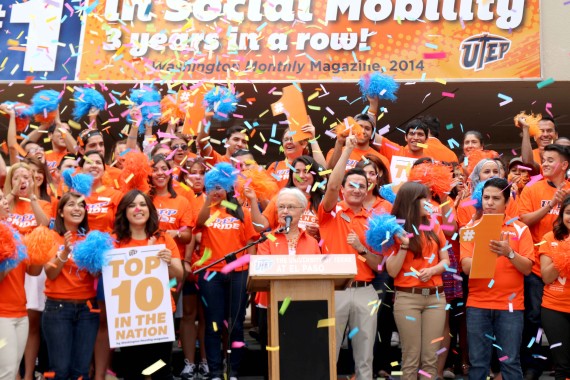 Confetti filled the air of the Union Breezeway Tuesday morning as President Diana Natalicio gathered the UTEP community to announce Washington Monthly's annual national college and university rankings for 2014.
This year UTEP went down one spot from 2013, ranking No.8 out of 277 colleges in the nation.
With students surrounding the podium and Natalicio at the forefront, she spoke of the importance of staying true to the university's overall mission.
"By being true to our mission, by doing everything that we knew was right, to encourage and foster opportunities and then to provide the greatest excellence that we could possibly offer our students so that when they graduate they can compete with anybody, anywhere, anytime," Natalicio said.
In addition to cracking in the top 10, UTEP also ranked No. 1 in social mobility for the third year in a row. Natalicio expressed the importance of social mobility to the university and its community.
"What social mobility really means is that we punch above our weight, that we out perform all the predictions about what we ought to be able to accomplish on this campus," she said.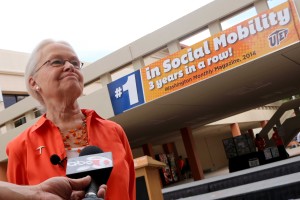 Natalicio said the difference between Washington Monthly's ranking and other national polls is that it isn't based on the prestige of the university and the students that they admit.
"Washington Monthly decided that U.S. News and World Report rankings didn't capture what's important about what's important in the United States today, and so they developed their own rankings and when they did that UTEP zoomed to the top, and there we are in the top 10," she said.
Natalicio concluded the ceremony with praise to UTEP students, faculty and staff.
"We are very proud of UTEP students, we are very grateful to all of the UTEP faculty and staff whose commitment is untiring it is a commitment that they have made to do more with less and to exceed all expectations for what a public university in a large urban area in a historically undereducated region can accomplish, and that's what we have done," she said.
About the Contributors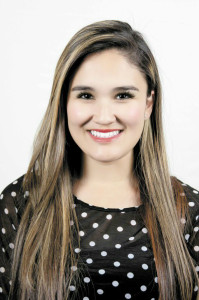 Amanda Guillen, Editor-in-Chief
Amanda Guillen is a senior multimedia journalism major with a minor in women's studies. She was born and raised in El Paso, Texas and graduated from El...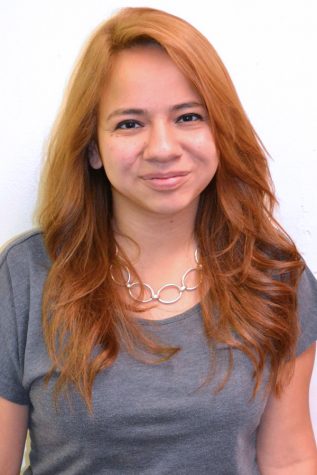 Michaela Roman, Editor-in-Chief
Michaela is a Senior Digital Media Production major at The University of Texas at El Paso. As the Editor-in-Chief, and former Photo Editor of The Prospector,...