A homesick Jackson departs UTEP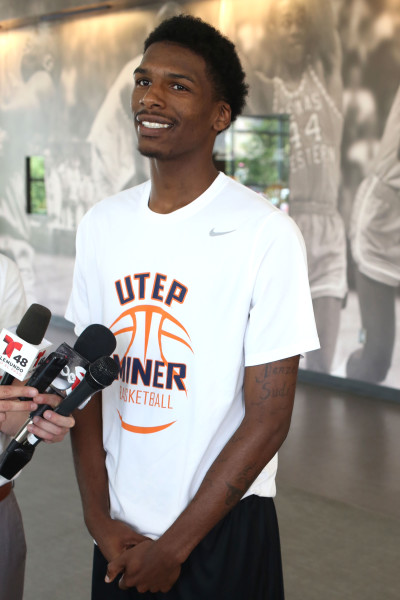 It's déjà vu all over again for the UTEP Miners basketball program. Three-star recruit Mar'Qywell Jackson is reportedly leaving the program, according to his Twitter page post on July 10.
The Detroit, Michigan native has ties to UTEP that go beyond his one-week at the university. His cousin is Conference USA Freshman of the Year Vince Hunter and he played AAU basketball with sophomore Matt Willms.
When Jackson was first available to the media on June 24 he stated how comforting it is to see familiar faces on campus.
"When I first got here I thought I was back at high school because I already had a good relationship with some of the players," Jackson said.
Jackson said how Hunter and Willms played a role in him committing to UTEP. He said they spoke of how the games would get packed and the atmosphere was a sight to see.
The tweets read "To the EP miners fan I'm sorry I have to leave…I just want to be closer to home sorry" and "Its just time to go home and talk things over with my mom and high school coach."
Jackson committed to UTEP on March 26 and signed with the team on April 16. Jackson was a highly touted recruit in the state of Michigan, ESPN ranked him as the 12th best small forward in the state. Collegiate powerhouses like Arizona, Indiana and Michigan State all showed interest in Jackson prior to him signing with UTEP.
Head coach Tim Floyd commented on Jackson back in April when he initially signed him with three other recruits— Terry Winn, Earvin Morris and Lew Stallworth. Floyd praised Jackson for his ability to contribute on offense and defense.
"Mar'Qywell has great length for a perimeter player," Floyd said. "He is very good in the open floor and he has really good upside. He has the ability to be a good defender. He can really score and really shoot it, which is something we need moving forward."
Last year coach Floyd dealt with an assortment of losses in the recruiting department. Most notably was McDonald's All-American Isaac Hamilton de-committing from his letter of intent. Hamilton is now at UCLA.
Jackson is the second recruit Floyd has lost this summer. Four-star recruit Chris Sandifer was supposed to be with the Miners at the start of the fall but eligibility problems slowed the process and Sandifer later denied signing a LOI with UTEP.
Coach Floyd's 2014 freshman class has now gone from seven to five, which includes— Trey Touchet, Earvin Morris, Lew Stallworth, Terry Winn and Omega Harris.
Past Miner commit, Anthony January is going to sign a LOI to play with New Mexico State. January is a four-star recruit who initially signed with UTEP back in January 2012. Eligibility issues prevented him from playing for UTEP last season.
The Miners are still bringing back most of their players from last year and have added depth with their five new recruits, but players leaving for whatever reason has become a recurring theme in men's basketball the past two years.
Head coach Tim Floyd made a statement with the El Paso times following Jackson's departure.
"Mar'Qywell came in and tried it and felt it was a little too far from home. That's one of the things the summer is for. We will release him (from his scholarship) to the school of his choice and we wish him well," said Floyd.
Javier Cortez may be reached at [email protected]
About the Contributor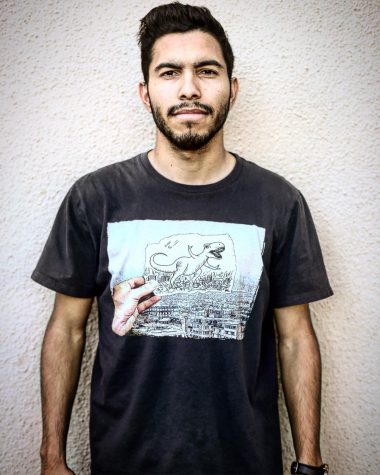 Javier Cortez, Staff Reporter
Javier Cortez is a staff reporter for The Prospector. He is a senior multimedia journalism major, with a minor in English Rhetoric.

Javier was born...