World Cup Recap: Argentina vs. Netherlands
After a lopsided semifinal match between Brazil and Germany, the Netherlands and Argentina put on a thriller in Sao Paulo as Argentina  advanced to first World Cup final in 24 years.
The first half started slow– neither team saw much action or opportunity to strike on goal. The Dutch had a slight control of possession with a 52-48 percentage, in total though, both teams combined had three total shots in the first half.
In the 15th minute Argentina star Lionel Messi had a free kick from outside the 18-yard box, it was a clean and firm shot by Messi but Netherlands goalkeeper Jasper Cillessen read the shot quickly and saved the goal, Messi's free kick was the extent of Argentina's opportunities in the first half.
The second half was much of the same, both teams could not find clean opportunities at net and knowing how many of the matches have gone so far in the World Cup, extra time seemed evident– players substitutions and yellow cards being assessed were the extent of the second half.
To no surprise extra time came, which is something both teams were familiar with at this stage in the tournament. Opportunities were scarce but chances were given, in the 99th minute Dutch forward Arjen Robben had a good attack on goal but was not able to finish the play.
Late in the second period of extra time, Argentina put together some notable runs—Argentine forward Rodrigo Palacio had open space and a chance to head the ball into goal but left it to low, minutes later veteran Maxi Rodriguez found himself in close proximity to score but could execute on the cross from Lionel Messi. Nevertheless, both teams could not capitalize and for the fifth time in World Cup history, a semifinal match would go to penalty kicks.
Argentina came out of the gates strong with a Sergio Romero save to give Argentina the upper hand, Messi followed with a clean strike to take the lead. Arjen Robben followed through for the Dutch, but in the Netherlands third penalty kick Wesley Sneijder's shot was blocked.
With two saves by Romero, Argentina only needed fours goals to secure a spot in the final. Nobody would have guessed it but 2006 World Cup star Maxi Rodriguez came up big again and put Argentina through.
The World Cup final is now set, Germany and Argentina will contend for the greatest prize in all of soccer. Meanwhile Brazil and the Netherlands will play for third place.
Javier Cortez may be reached at [email protected]
About the Writer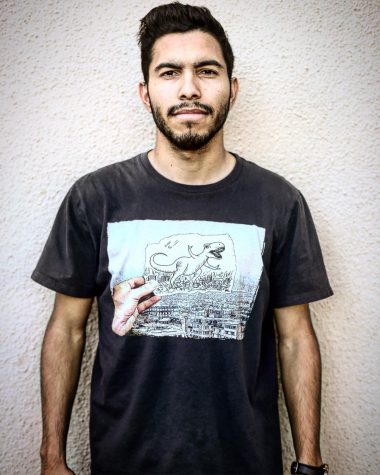 Javier Cortez, Staff Reporter
Javier Cortez is a staff reporter for The Prospector. He is a senior multimedia journalism major, with a minor in English Rhetoric.

Javier was born...