Chihuahuas-Rainiers series nothing short of special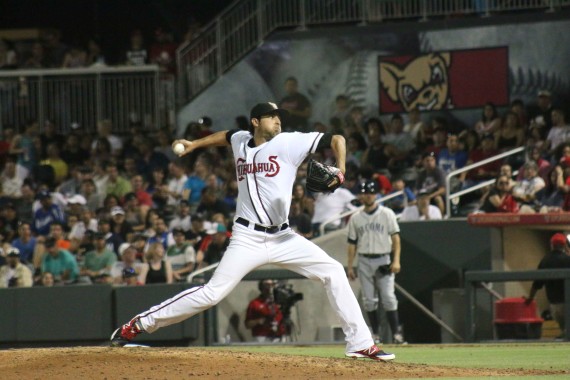 An El Paso Chihuahuas-Tacoma Rainiers series never starts or ends on a dull moment. High scoring games, improbable comebacks and sheer amounts of entertainment are always guaranteed when these two teams meet up.
"We have not had a normal game against them (Tacoma)," said first baseman Cody Decker. "They are hell of a team, they battle us and they know what we got, and it's always a hell of a game."
The series didn't get off to a good start, more so for the Rainiers since most of their equipment was left behind in their connecting flight from Houston to El Paso and fans on Jun. 26 went home empty handed.
The series finally started the next night were the Chihuahuas picked up their 10th win on the season against the Rainiers, and improved to 10-3 vs. Tacoma, which is by far their best head-to-head record against any team in the Pacific Coast League.
Saturday night, Jun. 28 proved to be another classic between the Chihuahuas and Rainiers. Jeff Francoeur propelled the Chihuahuas to their fifth victory in their last six games, with a walk-off single in the ninth inning.
The come from behind win secured at least a series split for the Chihuahuas, now on four occasions the Rainiers have failed to win a series against El Paso.
Not to be outdone, game two of the Saturday doubleheader proved to be every bit as exciting as game one, except the outcome favored Tacoma.
It took five hours and 21 minutes for the Rainiers to beat the Chihuahuas. 27 runs in 13 innings was the highest scoring and longest game in the 15 meetings between both teams. Tacoma scored three runs in the top of the 13th inning to put the double header to an end. The 15-12 win by the Rainiers was a small part in an eighth hour, 22 inning day of baseball.
To make a great series even better, the series closer was another come from behind win for the Chihuahuas. Trailing the Rainiers most of the game, El Paso knocked in three runs in the bottom of the eighth inning to go ahead 6-4, which would be the final score of the game.
In all there were 8,120 rowdy El Pasoans in attendance to see the Chihuahuas once again clinch the series win against the Rainiers. In all 16 games between both teams, the Chihuahuas have always seem to come out on top, no matter the score differential.
"You can put anyone in front of us and it's not going to phase us," said Decker. "Were playing well as a team, were pitching well, playing great defense and this team as always can hit, one through nine every single guy can hit."
The impressive attendance is not something that has gone unnoticed by the Chihuahuas, especially in a long and drawn out series like this.
"These are the greatest fans on earth," said Decker. "These people are great—they are supportive, they have fun and that really what it is all about."
The Sunday night win was the Chihuahuas 40th on the season and puts them just eighth games behind the division leading Las Vegas 51's. Decker believes the Chihuahuas are playing some of their best baseball and there is plenty of time to close the gap.
"Plenty of time, plenty of time," said Decker. "We can't worry about what (Las) Vegas is doing, what we need to worry about is playing winning baseball. Whether we win or lose is one thing, but winning baseball is an entirely different thing."
Javier Cortez may be reached at [email protected]
About the Writer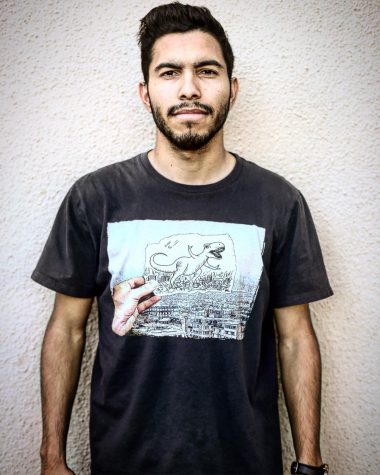 Javier Cortez, Staff Reporter
Javier Cortez is a staff reporter for The Prospector. He is a senior multimedia journalism major, with a minor in English Rhetoric.

Javier was born...