Getting to know: Mar'qywell Jackson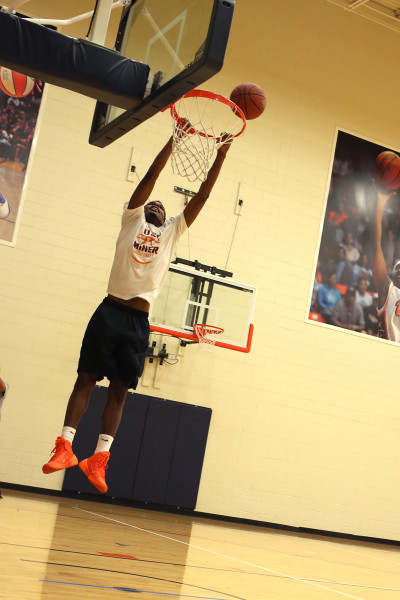 His name is hard to pronounce but his talent is easy to see. Standing at 6-foot-5, Mar'qywell Jackson is a shooting guard from Detroit, Michigan. Jackson is rated as three to four star recruit depending on the source. Before signing with the Miners Jackson already had ties with the team, three years ago Jackson played AAU basketball with sophomores Vince Hunter— who happens to be his cousin and Matt Willms.
Jackson finished his senior year at East English Village Preparatory Academy, where he became a highly touted recruit within the state of Michigan. College basketball powerhouses like Indiana, Michigan State and Arizona all showed interest in Jackson before he signed with UTEP. For the first time this Summer Jackson was available to the El Paso media, here is the Q&A with Mar'qywell Jackson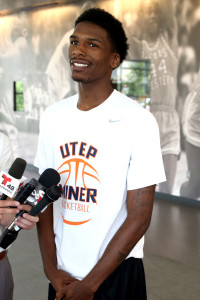 Q: How excited are you to start playing college basketball?
MJ: I'm very excited. I thought El Paso would be different, I thought it was a desert really, but it is nice.
Q: What can you bring to the team? 
MJ: We can win home games, lots of home games and I can bring lots of energy and more focus.
Q: How great is it to play with your former AAU teammates Vince Hunter and Matt Willms? 
MJ: It's really comforting. When I first got here I thought I was back at high school because I already had a good relationship with some of the players.
Q: Did Vince and Matt play a big role in recruiting you?
MJ: Yes, Vince and Matt. They said the games they played here were really packed.
Q: How would you describe your game?
MJ: Exciting and I am fun to watch. I love to shoot and I can shoot over you or go around you off the dribble.  I can get into other players heads and get them off their game and I can give my teammates confidence.
Q: What are your expectations for the upcoming season?
MJ: Just to stay together. Keeping us together on and off the court and make sure we work hard everyday.
Javier Cortez may be reached at [email protected]
About the Contributor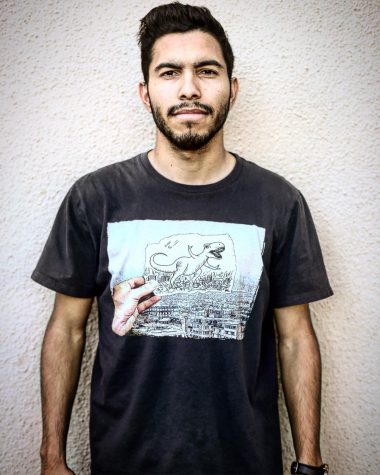 Javier Cortez, Staff Reporter
Javier Cortez is a staff reporter for The Prospector. He is a senior multimedia journalism major, with a minor in English Rhetoric.

Javier was born...