Getting to know: Trey Touchet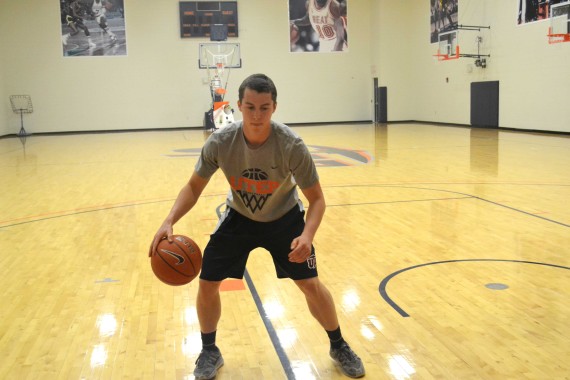 In November of 2013, UTEP head coach Tim Floyd signed combo-guard Trey Touchet from Lafayette, Louisiana. The two-time Louisiana Gatorade Player of the Year led St. Thomas high school to a 33-4 record and a state championship in his junior year.
Touchet averaged 20.3 points per game to go along with marksmanship percentages from the field and 3-point range. Touchet shot 57 percent from the field and 41 percent from the 3-point line his senior year. For the first time this Summer Touchet was available to the El Paso media, here is the Q&A with Trey Touchet.
Q: What is it like starting your college career at UTEP?
TT: I like it. It's different from high school, it has a faster pace but I think I am adjusting.  I had to get used to it the first week but I think I'm adjusting well right now.
Q: You are part of a big freshman class, what has that been like?
TT: I like everybody. We're all good friends and everyone gets along, so I think we will have a good year.
Q: How would you describe your game?
TT: Whatever the teams needs me to do I'll do it. If they need me to play defense I'll play defense, if they need me to shoot I'll shoot, if they need me to run point guard I'll do that, anything for the team.
Q: How did your past two seasons in high school prepare for college basketball?
TT: In the playoffs it is win or go home, so I am used to the pressure games and big crowds. I think going deep in the playoffs has really prepared me for college.
Q: What did it mean to you to win the Louisiana Gatorade Player of the Year award twice?
TT: It was incredible and extremely humbling because I put in a lot of hard work to get to that point. When hard work pays off it's really sweet.
Q: What is your relationship with head coach Tim Floyd like?
TT: Coach Floyd is awesome. He knows his basketball, but he is also a good guy to. When I came out to visit I was so impressed with everything about UTEP, so that is really why I choose it.
Q: Are there any individual goals that you have coming into your freshman year?
TT: I don't have any individual goals— I just want to be a good teammate. I don't have a certain amount of points I want to score or anything I just want to be a good teammate.
Q: How much did coach Floyd's background with Louisiana play a roll in you choosing UTEP?
TT: I knew a little bit about coach Floyd's background, but it didn't influence my decision that much.
Q: What was the main decision in choosing UTEP?
TT: The fact that coach Floyd has coached at the highest level, he has coached some of the best players in the world and that he was willing to offer me a scholarship, so that was good enough for me.
Javier  Cortez may be reached at [email protected]
About the Writer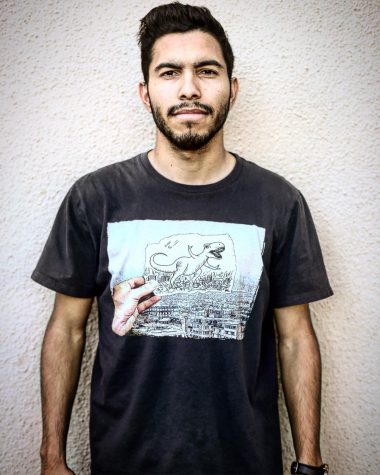 Javier Cortez, Staff Reporter
Javier Cortez is a staff reporter for The Prospector. He is a senior multimedia journalism major, with a minor in English Rhetoric.

Javier was born...