Baseball fans experience variety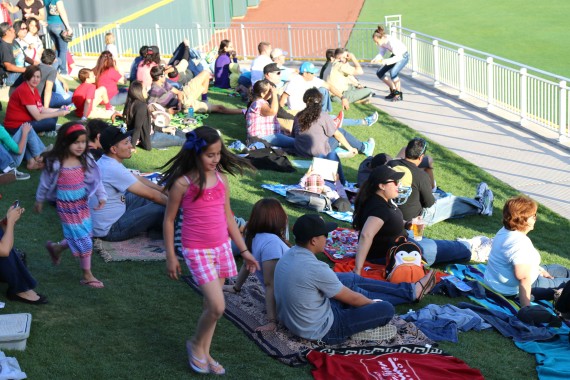 Lesly Limon, Staff Reporter
June 17, 2014
Walking into the Southwest University Baseball Stadium for the first time is quite an experience. There are plenty of vendors, the seating can be confusing and the stadium is pretty big—way bigger than what it looks like from the outside.
With the El Paso Chihuahuas fresh in their first season, El Pasoans are also adjusting to the new stadium and how things work. This is why I'm writing a survival guide for those who are attending a game at Southwest University for the very first time.
Tickets for the games can be purchased in person or online, but if you want good seats, I recommend purchasing tickets ahead of time (I learned of this late, so don't make my mistake). Pretty much any seat in the house gives you an excellent view of the game, but I would recommend trying to get seats on the upper level, as it tends to get hot on the lower levels. If you're on a budget, there are also lawn seats available. You can  bring a blanket or towel to sit on if grass bothers you.
Metered parking in Downtown El Paso is free after 6 p.m. I would recommend finding a spot and walking. It's not that bad of a walk and you can save some money. Otherwise, you have to pay for parking near the stadium, unless you're lucky enough to find a metered space close by.
Upon entering the stadium, one of the first things you notice is the massive number of vendors. The vendors accept cash and credit/debit cards, which is extremely helpful if you don't want to walk around with a wallet full of money. 
The hard part is deciding what to buy—there are so many options to choose from. Peter Piper Pizza and Leo's Mexican Restaurant are on the list of local vendors selling food at the stadium. There are also stands with various items like funnel cakes, elotes (corn-on-the-cob), Dippin' Dots ice cream, nachos, hot dogs, snow cones and a great selection of beer and beverages.
There are also certain snacks you can't get anywhere else such as the Juarez Dog—which is a hot dog that is piled with chili beans and your choice of toppings. Certain vendors also give you souvenir items with your food.
For example, some nacho plates come in a Chihuahuas' dog bowl, and you can also get ice cream in plastic baseball caps.
There's plenty of El Paso Chihuahuas' merchandise for sale at the ballpark, too. So be sure to bring a hefty amount of cash and arrive with an empty stomach.
The only drawback is that like most concessions at events, they are a bit pricey. So if you're on a budget, be sure to examine all of the vendors before you decide on a purchase, because those $8 drinks and
$10 nachos can really put a hole in your pocket.
However, there are ways around this. Be sure to check the Chihuahuas' Facebook page and website to see if there are any special deals going on, like Thirsty Thursdays, where you can purchase drinks for $2.
Overall, the experience of attending a game at the Southwest University Stadium is a pleasant one. The games are also a good place to bring the kids. The stadium has a play area for children and a jumping balloon. So if the little ones get bored with the game, they have a designated play spot. Contests also take place during the game, so everyone has a chance to win prizes.
If you haven't attended a Chihuahuas' game, you should definitely check it out, even if you aren't a sports fan. The stadium, the vendors and the atmosphere make Southwest University Stadium a great place to be.
Lesly Limon may be reached at [email protected]
About the Photographer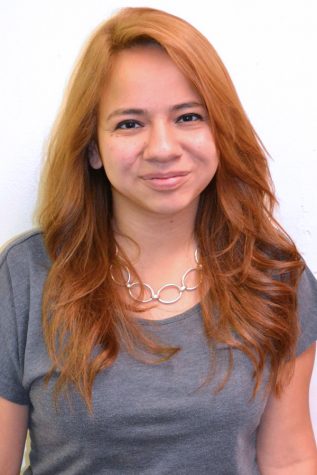 Michaela Roman, Editor-in-Chief
Michaela is a Senior Digital Media Production major at The University of Texas at El Paso. As the Editor-in-Chief, and former Photo Editor of The Prospector,...