A Rematch for the Ages!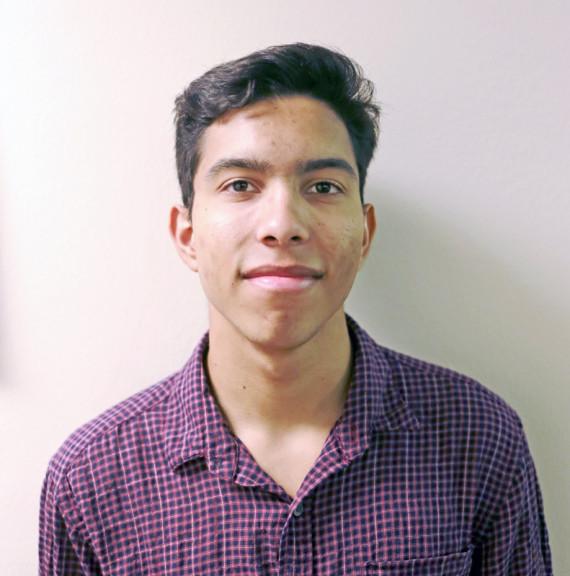 There were trials and tribulations, but at the end of the day, veteran savvy and on-court maturity proved to be key, as the San Antonio Spurs and Miami Heat will once again meet in the NBA Finals.
At times it looked like both teams were off the path to a finals rematch. The Spurs needed seven games to defeat their division rival, the Dallas Mavericks, and after losing game four against the Thunder, it looked like 2012 all over again.
On the other side of the bracket, Miami couldn't have been cooler heading into the playoffs with an 11-14 record over the last 25 games. The consistency and health of Dwyane Wade was highly questioned, and the offseason acquisition of Greg Oden and Michael Beasley seemed to be failed projects.
Nevertheless, both teams came through, the sole reason being that both San Antonio and Miami play better team basketball than any other teams in the league. Their great players play great, and their role players always contribute.
More importantly, both teams proved that they can overcome their flaws. San Antonio combated their lack of athleticism with great floor spacing and interior defense. In game six, the Spurs forced the Thunder into 19 turnovers, with most of them coming off Thunder dribble drives.
The Heat once again proved that size doesn't matter. It's an advantage that nearly every team in the league has had over them, especially the Pacers. Chris Bosh single handedly took Roy Hibbert out of the series, and an 8-0 home court record in the playoffs didn't hurt either.
It's a certainty that another great series is looming. The plethora of future Hall of Famers, legacy-changing moments and historic match ups are still intact from last year. In all, there will be nine future Hall of Famers including Gregg Popovich and Erik Spoelstra.
The future of two young and talented teams
Indiana and Oklahoma City have one advantage over the two teams they lost to, which is youth. Youth implies a promising futures for both teams, but that is not necessarily true.
The Pacers
Indiana has proven to be a front runner in a below average conference over the last three years. They play great defense (except against Miami), have young and talented players who have not yet hit their prime and their division is as bad as it gets.
The Pacers have a big decision to make with Lance Stephenson. Do they bring him back and pay him big money, or do they let him go and try to combat his loss in free agency? The answer is, let him go. In today's NBA to keep or get a player in free agency you have to over pay him. That has been proven to not work.
Jeremy Lin and Omer Asik were over paid by Houston, Joe Johnson and Deron Williams are just a few players on the cap-inflated Brooklyn Nets team, and Kobe Bryant, Roy Hibbert, Amare Stoudemire are some more bad contract players.
Stephenson does not deserve a contract of $10-12 million because he has once again shown his lack of maturity. Buffoonery, as Ray Allen likes to call it, has been a constant theme throughout his three-year career.
His teammates don't like it, his head coach does not like it, and Larry Bird certainly does not like it. After constant trash talk and on-court antics through the first five games, it seemed that he would wise up and play smarter in an elimination game. That didn't happen though, and you can't pay a player who ignores his teammates, coaches and a legendary exec, and get paid big money.
Whatever the Pacers choose to do with Stephenson, they have bigger problems looming. They can't win a championship with the team they have. There is no consistency from their bench or best players, and the mediocre conference that they're in is on the rise.
Roy Hibbert was a disaster in the postseason, Paul George is not at the point where he can carry a team consistently, and their head coach has a problem controlling his players in the media and on the court. Big changes need to be made if the Pacers want to win a championship. If they did anything this year they digressed.
The Thunder
Their athleticism is scary, the home crowd is electric, and Kevin Durant and Russell Westbrook are unstoppable at times. But if the series against San Antonio showed anything or reiterated anything it was that trading James Harden was the biggest mistake the franchise has made in their short history.
The Thunder had five bench points in game six as compared to the Spurs' 51. The Thunder have no bench, which to no surprise became apparent once they lost James Harden. The two-man scoring machine that is KD and Westbrook has run its course.
Whether it's bring in new players or changing their offensive scheme, something needs to change if the Thunder want to raise some banners in OKC.
What became more apparent over this past season for the Thunder is that Russell Westbrook is not a secondary player. Westbrook is a superstar, and if he truly wants to maximize his talents and his game, he needs to jump ship and lead his own team.
The Thunder will not necessarily be lost without him, they proved they can win in the regular season without him. There are young and talented players in the draft and teams will be willing to trade their pick for Westbrook. The Thunder have proven they can build through the draft, and they desperately need a change. Kevin Durant needs a pass first point guard and better role players.
Russell Westbrook will be better off with a move too, he is too good of a player to make sacrifices to his game. You can see that in the way he scores, defends and his overall mentality. He wants to take the last-second shot and guard the best player on the other team, which in today's NBA is usually a guard.
He is a bigger, stronger version of Allen Iverson, and if you ever watched Iverson, he never played second fiddle to anyone. When Iverson was traded to Denver to play with Carmelo Anthony, he made it apparent that his scoring, defending and overall mentality would not play second to a younger franchise player in Anthony. When a star player doesn't make sacrifices to compliment his star teammate, success is hard to find. That is why Carmelo and Iverson never worked, and that is how the Kobe and Shaq era ended, and that's how LeBron and D-Wade failed to win a championship in their first year in Miami.
Just like Indiana, the Thunder are going to need to shake things up if they want to put rings on their fingers. New adversaries like the Wizards and Clippers are in their rear view mirror.
Spurs and Heat: Part two
Many predicted this rematch since the start of the season, sadly I did not. Last year's seven-game series was an instant classic and probably the best NBA Finals in 30 years. The ambiguity of the first five games, and the nail biting moments of games six and seven put the series over the top. And we get to see it again.
Biggest factors of the series for the Spurs
Tony Parker's health
Despite his great play last year, Parker's hamstring problem limited him when he was needed most. Once again, Parker is going into the finals with a left ankle problem. Parker needs to be at his best for seven games if the Spurs want to win the series
Boris Diaw
Diaw was not existent in the series last year against the Heat, only scoring four points per game in 15 minutes per game. Against the Thunder, Diaw was the Spurs best bench players excluding Manu Ginobili. The Thunder made it apparent that they were going to keep Serge Ibaka in the paint to focus on Tim Duncan. Diaw made the Thunder pay with 14, 13 and 26 points in the final three games, Diaw needs to be a factor in the series this year against the Heat.
Kawhi Leonard's offense
Last year, Leonard averaged 14.6 points per game against the Heat in the finals. This year, Leonard needs to improve on that mark. The Heat learned their lesson last year with Danny Green and Gary Neal, and they won't let Green and Neal's replacement Marco Belinelli beat them again. Green won't set another finals record, and if your memory serves you well you will remember that Green went 2-19 in the last two games of the series. Leonard needs to be a top for scorer for the Spurs when role players like Green and Belinelli fail to score.
Ginobili's second chance
Manu is the Spurs best playmaker, he is deadly off the dribble drive because he can score or find an open shooter anywhere on the floor. Last year, Ginobili made crucial turnovers in the last two games that contributed to the Heat repeating. Late in the game, Ginobili will have the ball in his hands, and for the Spurs to win, those turnovers from last year need to be points and assists this year.
Tim Duncan's last shot
It is crazy to say that the best player for the Spurs to win the series has to be a 37 year old, but it is true. Tim Duncan has been the best and most consistent player for the Spurs since his first game in 1997, and now he needs to do it for seven more games. In the last four games of the series last year, Duncan averaged 22.8 points per game, 11.5 rebounds per game and 1.3 blocks per game. It will be difficult for him to do that, but that is what needs to happen for a Spurs championship.
Biggest factors of the series for the Heat
Chris Bosh as the scorer
There is no question that a healthy Dwyane Wade is better than Chris Bosh, but the nine-time All Star's importance is only second to LeBron James. Bosh averaged 23.3 ppg in the last three games against Indiana, he was devastating from mid-range and beyond the arc with averages of 55.3 and 42.9 from the field and the 3, respectively. His scoring will be needed. The Spurs, like the Heat, can take role players out of the game, and Bosh needs to be able to combat the possibility of bad bench play with consistent scoring.
Chris Bosh as the rebounder
Last year, Bosh had his best rebounding series of the playoffs against the Spurs with four double-doubles, and none more important than his offensive rebound that led to a game-tying 3 by Ray Allen to keep the Heat's season alive. Once again, Bosh needs to have his best rebounding series as he did last year.
Chris Bosh as the defender
There is a constant theme here, Chris Bosh is a very important player in this series. Against the Pacers, Bosh took Roy Hibbert out of the series defensively, which rattled the 7-footer offensively. There is no way that Bosh will shut down Tim Duncan, but he cannot let the Big Fundamental have his way offensively. Duncan in the post is the biggest threat to the Heat, and Bosh needs to do his best to slow TD down.
Dwyane Wade's improvement
Wade's consistency and health were big questions marks going into the post season, and over the past month of playoff basketball, Wade has shown great consistency and minimal strain in his knees. All of that was great news for Miami and now they need even more from Wade. The Spurs have been waiting for this series since the clock hit zero last year in game seven, and for this rematch, Wade needs to be ready to play even better for the Heat.
Staying perfect at home
Miami is 8-0 at home in the playoffs this year, and they will need to keep their home record perfect. Even though the format of the finals has changed from 2-2-3 to 2-2-1-1-1, the Spurs still have the advantage of a possible game seven at home. Miami needs to win all three home games, as they do not want to play a game seven in San Antonio.
The biggest matchup
The biggest matchup is not Bosh-Duncan, Parker-James or Popovich-Spoelstra. It is Greg Popovich–one of the five greatest coaches of all time–vs. LeBron James–one of the five greatest players of all time.
In the two NBA finals meetings between Popovich's Spurs and LeBron James, the series is split 1-1, with this year's finals being the tie breaker. In 2007, Popovich put forth a game plan that limited James. He let James shoot anything from beyond 20 feet and doubled James when he was inside 18 feet. When James passed out of the double teams, his teammates failed to make shots, and when he had space to shoot, he missed.
Last year it seemed to work until the last two games–the game plan put the Spurs up 3-2, but ultimately lost them the series. James had 69 points and 15 assists in the final two games of the series. When he passed out of the double teams, his teammates made shots, and when he had space to shoot he made the Spurs pay.
The questions is; what will Popovich do to stop the best player in the world? Never in the history of NBA basketball have we seen a chess match between a player and coach. Bird rivaled Magic, Riley and Sloan battled Jackson and the Bulls, and LeBron James is trying to find a way to expose Gregg Popovich's game plan and vice versa.
Ultimately a three-peat for the Heat
I will conclude with an analogy; the San Antonio Spurs are the New England Patriots. Like the Patriots, the Spurs have been a model of consistency for more than a decade, and year after year, they contend for World Championships.
At times, both teams looked unbeatable on the biggest stage–they didn't make mistakes, they played their best with the game on the line, and their core group of players were simply better. When the Patriots lost out on their fourth Lombardi trophy, it was a complete shock. Everything that made them champions before ceased to exist. Their loss to the Giants was a shock to most, and the same thing happened to the Spurs last year.
It is hard to see a champion that has never lost on the biggest stage lose. The Patriots were still favorites to beat the Giants in 2012, and the Spurs will again have plenty of pundits and fans on their side this year.
Even though the Spurs played a great game to close out the Thunder in OKC, their biggest flaw was once again made apparent–they have trouble closing out games. Within the last two minutes of the fourth quarter, the Spurs had a missed free throw, a turnover and a defensive breakdown. The Spurs are lucky they're not playing a game seven.
San Antonio has not won a NBA Championship in seven years, which is comparable to the Patriots, who have not won a Super Bowl in 10 years. The reason why there has been a seven-year gap between the Spurs' last championship is because they have run into a team that makes less mistakes than they do, plays better with the game on the line, and ultimately has a better core group of players. The Spurs, like the Patriots, are not the same team they once where, and that is why the Heat will win. Miami in six.
About the Writer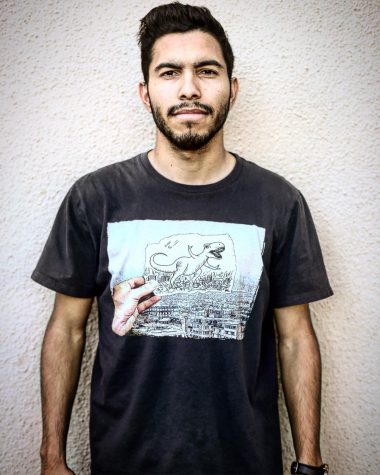 Javier Cortez, Staff Reporter
Javier Cortez is a staff reporter for The Prospector. He is a senior multimedia journalism major, with a minor in English Rhetoric.

Javier was born...