Morrissey gives impressive yet unfinished performance
Hang on for a minute...we're trying to find some more stories you might like.
Fifty-four-year-old international English singer and lyricist Morrissey performed at The Plaza Theatre on May 13 as part of his American tour, which brought out a legion of fanatics of all ages and from all walks of life.
The tour began on May 7 at San Jose, California.  Morrissey, who rose to fame with the popular 1980's band The Smiths, is in support of his forthcoming debut album with Harvest Records titled  "World Peace is None of Your Business." This being merely his fourth stop on the tour, the Plaza hosted everything from Generation X new-wave rockers to younger hipsters that were elated to finally see the lugubrious crooner.
Shortly after 8:20 p.m., the still-gathering crowd were treated to Kristeen Young as opening act, a gloomy keyboard-banger who mixes theatrical goth rock with falsetto-tinged operatic vocals.  A short but decent performance, Young set the tone for a melancholic and lyrically emotional night.
A montage of vintage footage entertained the crowd as they anxiously awaited the brash English vocalist to take the stage.  With the likes of the Ramones, The New York Dolls and even a advertisement from PETA-Morrissey being an animal rights activist himself-the footage kept the crowd pacified until show time.
Morrissey took the stage not long after 9 p.m., opening with The Smith's "Hand In Gloves," with a five-piece band and a line of bodyguards protecting the edge of the stage.  The ecstatic audience cheered and screamed as Morrissey sung the familiar lyrics.  The show continued on to it's second piece, "Everyday Is Like Sunday," with a minuscule yet affective stage that helped further stress Morrissey's love for dark, over-romanticized tunes of despair and heartache.  Morrissey then treated the crowd with "Speedway," who enthralled the crowd with his subtle, yet slightly arrogant stage presence, which was much to his fans liking.
The performance had slumps, where only die-hard Morrissey fans nestled in musical bliss with the performer, as was the case with "Girl Least Likely To." Luckily, Morrissey quickly revamped his crowd and hyped the walls of the Plaza again. A few of his newest songs were performed, like the recently-released "World Peace is None Of Your Business" and "The Bullfighter Dies." Morrissey's ability to intertwine dark humor with beautifully sung harmonics is evident during "I Have Forgiven Jesus," where the crowd seemed the most engaged.
Accompanied by disturbing footage of the inhumane nature of slaughterhouses, Morrissey then tackled another Smith's song "Meat Is Murder," drawing up a dreary vibe up until its thunderous, pulsating ending.  Morrissey then changed the mood with "Earth Is The Loneliest Planet," merging Italian-fused accordions and flamenco influences into the night.
Morrissey hustled through several impressive performances of his songs, eventually biding farewell to his audience with "The National Front Disco."  The encore saw Morrissey glisten under a shimmering spotlight during "Asleep."  During his second encore number, "One Day Will Be Farewell," the night took an unexpected turn. Fans started to jump onstage and unexpectedly embraced Morrissey.  A few days back at the San Jose concert, Morrissey was tackled to the ground.  This prompted the bodyguards to become forceful with eager fans, which led to Morrissey to prematurely end the song.  He then stopped the band and walked off stage, much to the disappointment of the attendees.
Nicole Varela, a senior organizational communication major, was one of the many saddened fans.
"The show was awesome, I loved it, but it finished really badly.  No one expected that," she said. "We had waited for so long to finally see him, and then it just ended abruptly.".
Varela was one of many who had patiently waited for Morrissey's visit to El Paso, having previously canceled his concerts here twice.  Although it was a highly impressive performance, it was one that was left unfinished.  Morrissey seemed a bit arrogant as he walked off stage, leaving a sour taste for those who had paid to see the rock idol.
About the Contributors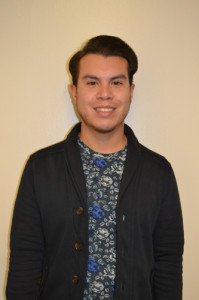 Jose Soto, Staff Reporter
Jose Soto is a multimedia journalism major with a minor in creative writing. He joined The Prospector team in November of 2013 as an entertainment reporter....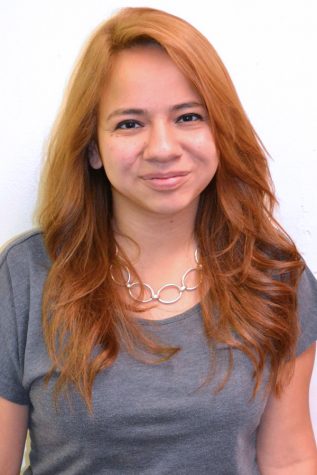 Michaela Roman, Editor-in-Chief
Michaela is a Senior Digital Media Production major at The University of Texas at El Paso. As the Editor-in-Chief, and former Photo Editor of The Prospector,...