Legendary Miner Charlie Brown passes away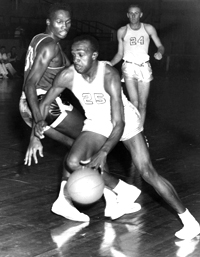 Charles Brown, one of the greatest players in UTEP basketball history as well as the first black athlete in the history of the program, passed away on May 11 in Antioch, California, following a long illness.  He was 83 years old.
Brown played at Texas Western College for three seasons (1956-59), averaging 17.5 points and 8.6 rebounds despite being just a shade over 6 feet tall. He averaged 21.1 points and 10.2 rebounds his sophomore season of 1956-57 and led the Border Conference in scoring that year (23.4 ppg in 10 league games).  On Feb. 15, 1957 he tallied his career-best 37 points against West Texas, making 17-of-21 foul shots.  He concluded his career with 1,170 points and 578 rebounds in three years.  He had 17 double-double (points/rebounds) games.
He was a three-time All-Border Conference selection, the league's MVP in 1957, and led the Miners to Border Conference titles in 1957 and 1959.
Brown came to Texas Western from Amarillo Junior College in 1956.  He and his nephew, Cecil Brown, both joined the Miners that year and were the first black players in school history in any sport.
He was inducted into the UTEP Athletic Hall of Fame in 2008.
Brown is survived by his brother, Edgar C. Brown, from Antioch, California.
Flowers may be sent to Fouche's Hudson Funeral Home, 3665 Telegraph Avenue, Oakland, Calif., 94609.  The funeral will be held on May 23 at Beebe Memorial Cathedral, 3900 Telegraph Avenue in Oakland.
Information provided by UTEP Athletics.
About the Writer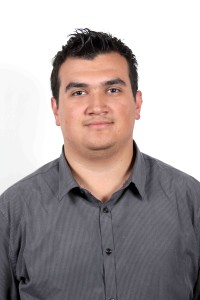 Edwin Delgado, Sports Editor
Edwin is a senior  multimedia journalism major who came  to The Prospector in May of 2012 as a correspondent. He became the sports editor starting the...