Morrissey to perform at The Plaza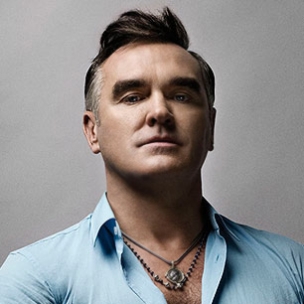 Morrissey, who rose to fame with the popular 1980's band The Smiths, will perform at The Plaza Theatre on his El Paso stop on May 13.
International English singer and lyricist Morrissey will embark on his U.S. tour beginning on May 7 and concluding on June 21. The tour, which is in support of his forthcoming debut album with Harvest Records titled World Peace Is Non Of Your Business, will consist of 27 shows and will feature singer, songwriter and keyboardist Kristeen Young as special guest.
Morrissey is highly credited to have inspired and crafted the indie music scene and is considered one of the most important musicians of all time.  He is widely known for his unique baritone singing style which is easily recognizable.  The popularized himself with The Smiths during their brief but notable musical career, which only lasted from 1982-1987.  Upon their split, Morrissey released his first solo album, " Viva Hate," in 1988.  He continued to released noteworthy albums including 1992's "Your Arsenal," which established his long-time musical partnership with guitarists Alain Whyte and Boz Boorer, who have worked with him ever since.  His most recent album, "Years of Refusal," was released in 2009. "World Peace Is Non Of Your Business," is is slated to be released sometime in June or July of this year. Morrissey also wrote an autobiographical book, titled simply "Autobiography" in 2013.  He is also an advocate for animal rights and a supporter of PETA and a publicly promotor of a vegetarian diet.
The tour will reunite Morrissey with his fans he's gathered over the span of a 30 year artistic career. El Paso will be Morrissey's fourth stop on his tour, which comes right after playing in Los Angeles at the Los Angeles Sports Arena.  This will be Morrissey's first time hitting the road since the cancellation of his previous tour, including two El Paso shows, due to a series of health issues.  Originally, several dates on his previous tour were cancelled due to a bleeding ulcer.  Morrissey then suffered from Barrett's esophagus and double pneumonia, which ultimately led to the cancellation of the entire tour.
Tickets to Morrissey's El Paso show can be purchased at www.morrissey-solo.com or at www.ticketmaster.com.  The Plaza Theatre is located at 125 Pioneer Plaza.  Show starting time is expected to be at 8:00 p.m.
About the Contributor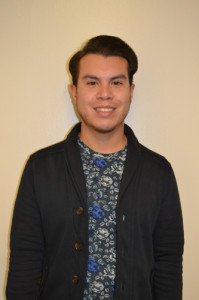 Jose Soto, Staff Reporter
Jose Soto is a multimedia journalism major with a minor in creative writing. He joined The Prospector team in November of 2013 as an entertainment reporter....