Local athletes boost UTEP athletic programs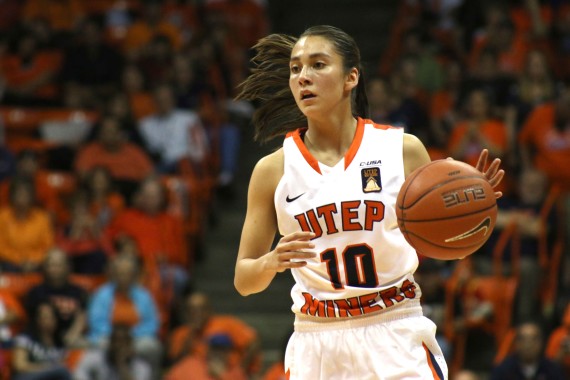 "
It has been a blessing for me personally. It feels good to be playing in front of friends and family that can come to watch me. "
— Tevin Caldwell
The 2013-14 academic year was a great one for the local athletes to give a boost to all UTEP athletic programs.
This season in particular was arguably one of the best when it comes to success from athletes from the borderland.
The team that benefited the most from having El Paso natives in its ranks was the women's basketball team, who had forward Kayla Thornton and guard Stacie Telles, who came out of Irvin High School and Burges High School, respectively.
This season alone, Thornton accounted for 663 points, 344 rebounds and 19 double-doubles this season on her way to becoming the Miners' leading scorer, rebounder and having the most double-doubles in school history. She was also part of the winningest class in program history and enjoyed a historic run to the title game in the Women's NIT, drawing back-to-back sellout crowds.
"She is amazing—one of the best in our program and I'm really proud of what she accomplished," said women's head basketball coach Keitha Adams. "I think there has only been one year in the time that I've been here that I didn't have any El Paso athletes, we've had great players in Natasha Lacy, Ana Valtierra, Monica Carrasco, and of course now, Kayla Thornton and Stacie Telles. That's our philosophy, it's something we've done and will continue to do here."
Despite not having as big of an impact on the men's basketball team, guard Tevin Caldwell saw a good amount of minutes on the floor. Alvin and Aaron Jones, along with Caldwell, came in handy after three players were expelled from the team in January.
"It has been a blessing for me personally. It feels good to be playing in front of friends and family that can come watch me," Caldwell said. "It just gives me motivation to work hard and do the best I can."
Despite not having extended minutes or scoring a lot, Aaron Jones helped bring excitement into the games as the crowd stood up and cheered every time he went into a game and every time he made something happen.
"El Paso athletes never give up," Caldwell said. "They are usually underrated, they are not highly praised, but they never give up and let
that stop them."
Aaron Jones' role on the basketball team was primarily to give a breather to C.J. Cooper, but where he really had an impact was on the gridiron.
Jones immediately contributed to the football team in his freshman season. To the surprise of everyone, he was the leading rusher of the team last season with 811 yards to go with four touchdowns in six and a half games.
In his debut against the New Mexico Lobos, he scored twice, the first a 65-yard run, and in the final moments of the fourth quarter, he got the touchdown to tie the game and send it to overtime.
"Playing at UTEP I feel like it's an honor to be playing in front of our friends and family," Aaron Jones said. "UTEP was the only school that really gave me an opportunity."
Kugler, throughout the season, said he was a fan of Aaron Jones' work ethic and said that for him and his staff, when it it comes to recruiting, they always have to get the best El Paso players first, in his first two years at the helm, Kugler has offered scholarships to six locally recruited players.
A team that will be loaded with El Pasoans is the UTEP soccer team. Last season, midfielder Gina Soto was a starter and freshman Brianna Barreiro steadily increased her number of minutes as the season progressed, despite Soto graduating, the Miners will have another four locals in the mix.
"It's great. I love having the opportunity to be playing for my hometown," Barreiro said. "The first year was a really good experience for me. I love this team and we are really close."
Freshmen forwards Brianna Thomas, Briana Williamson and Atzimba Casas, alongside midfielders Barreiro and Stephanie Sazo, are the players that will represent El Paso this upcoming season.
"It's awesome to have such good talent, having El Pasoans representing UTEP soccer is phenomenal," said soccer head coach Kevin Cross. "We always want to keep the best players in town and I think we accomplished that this year, but there are a few more that we had wanted to sign."
Virtually all of UTEP's athletic programs had a handful of El Pasoans—volleyball had Victoria Valencia and Sarah Villa, and also Juarez native Xitlatli Herrera, who was the heart and soul of the team.
The rifle team, who had an 8-shooter squad, had six locals, Jasmine Juarez, Jessica Kinder, Areli Oros, Jessica Rodriguez, Korina Rodriguez and Monthserrat Serna.
Track and field had more than 15, the most successful being distance runners Daniel Tarango, Solomon Gardea and jumper Jallycia Pearson; and the softball team had six more.
At the end of the day, the more successful the local athletes get, the better the athletic programs at UTEP get, but coaches can all agree that the common denominator for recruiting is to start in El Paso and make sure to get the very best to come to UTEP and having more local players certainly increases the excitement at any UTEP sporting event.
"I think El Paso loves it when they see that local player being a part of it, there is an extra volume there when their names are called," Adams said.
Javier Cortez and Luis Barrio contributed in this story.
Edwin Delgado may be reached at [email protected]
About the Writer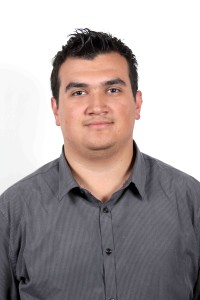 Edwin Delgado, Sports Editor
Edwin is a senior  multimedia journalism major who came  to The Prospector in May of 2012 as a correspondent. He became the sports editor starting the...