Healthy person equals healthy planet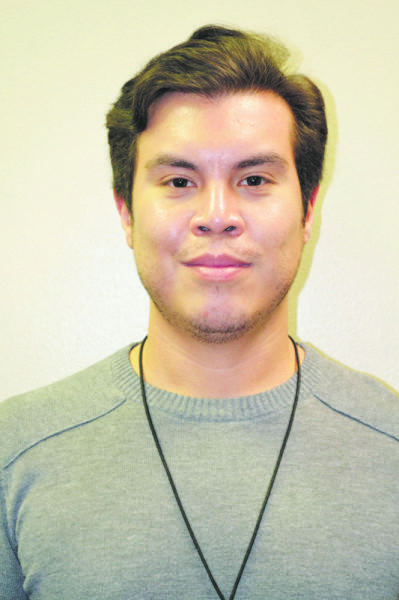 Earth Day comes and goes just like any other holiday without much consideration or acknowledgement from many students.
It's usually a handful of individuals who actively celebrate Earth Day, and to them, I give my honest kudos.
The blatant truth is that many simply brush it off as any other mundane date because they do not know enough about it or what it entails. The hard-to-swallow facts and statistics on how badly our Mother Earth is aching and the essential steps needed to reduce and avoid an environmental catastrophe should not be brushed under the rug.
But what is one individual going to do about it, right? That was my mentality a few years back as well. It wasn't that I was insipid or naive. I just thought that my contribution one day out of the year wouldn't make a substantial difference, since I was an unstoppable juggernaut of consumption and consumerism the rest of the year. It wasn't until I started taking my own health into consideration that I took a different approach to the planet's health as well.
I realized I was at a point in life where I seriously needed to be diligent about what I consumed. I cut down on a lot of things that weren't doing my body any good. That included sodas, sweets and refined food. It wasn't that I wanted to lose weight and look great, although it was a plus, but I wanted to preserve my body so that it could continue to allow me to be active and pursue the many adventures I still had to undergo.
I began to notice all the unnatural ingredients that go into a lot of the food that we consume. I couldn't pronounce half of them. If I couldn't understand how the product was made, why would I expect my body to process it?
I began to purchase products that were organic, natural or close enough. In turn, I did lose weight, but even more importantly, I began to decrease my contribution to processed foods and factory-raised animals. I also greatly reduced my consumption of fast food, which contributes immensely to the deterioration of the environment overall.
I noticed that I was eating at home more, where I obviously used less paper and plastic products. I also began drinking a lot more water, which is essential to both the body and the Earth. Water became such a significant part of my change. That's when I did the most substantial, yet simplest contribution to the Earth: I bought myself a water bottle.
I was going through bottled water like babies' diapers. It dawned on me that I could simply invest in a good water bottle and eliminate my use of plastic bottles. Although I did recycle, I was still using up unnecessary amounts of plastic.
I bought myself a Brita water bottle that came with an installed filter. I simply refilled my water bottle and the filter gave me the same quality of taste that bottled water had. A small step, yet a great contribution to the planet.
Instead of getting my water through means of consumption and consumerism, I would source my water locally and allow it to be recycled through the proper measures. It was my small contribution to a huge problem.
Aside from those particular changes, I also started sporting TOMS shoes. I can see how this might seem comical, but the idea of using less fabric and, obviously, far less plastic and leather, was ideal.
The philanthropy of my contribution was the real catch. For every shoe bought, TOMS matched it by providing shoes to children in undeveloped, impoverished counties, who can't afford footwear.
As an employee at Starbucks, I started using the same cup for every beverage I consumed: from the water I drank to the black iced coffee I enjoy. A side note for you coffee enthusiasts, Starbucks sells reusable cups for $1, which you can take in for a discount every time you use it instead of using their usual plastic cups.
Yes, I'm not out planting trees, nor am I entirely vegan or protesting factories, but if the small measures I have taken were to be taken by most, we could reduce our carbon footprint substantially as a whole.
It's merely a matter of you thinking about yourself. What is it that you want to do for yourself? Are the things you are doing now making you happy? The answers might lead you to treating the planet, and yourself, a little better.
Jose Soto may be reached at [email protected]
About the Writer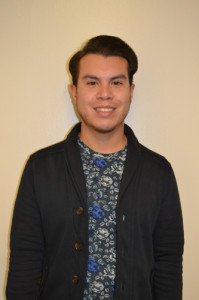 Jose Soto, Staff Reporter
Jose Soto is a multimedia journalism major with a minor in creative writing. He joined The Prospector team in November of 2013 as an entertainment reporter....