Thornton invited to Washington Mystics training camp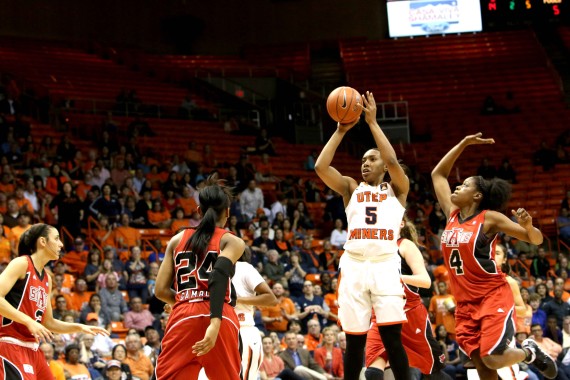 UTEP women's basketball senior forward Kayla Thornton has been invited to the WNBA's Washington Mystics training camp. Thornton will be looking to follow in the footsteps of former Miner and El Paso native Natasha Lacy, who has spent four season in the WNBA (2010-13) while also enjoying a successful professional career in Europe.
"I'm extremely excited and happy for Kayla to have this opportunity," UTEP head coach Keitha Adams said. "She's worked extremely hard and we are very proud of her. We are looking forward to watching her continue her playing career."
Thornton enjoyed a decorated career with UTEP from 2010-14. The Miners compiled a record of 96-36 during her career, the best four-year stretch in program history, which was aided by an unprecedented three straight 20-plus win seasons.
She enjoyed a monstrous senior year by becoming the first player in program history to average a double-double (19.5 points per game, 10.1 rebounds per contest). She also set single-season school standards for consecutive double-digit scoring contests (32), double-doubles (19), total points (663) and rebounds (344).
Her efforts helped the Miners (29-8) advance to the championship contest of the WNIT while tying the school and Conference USA record for wins in a season. UTEP also established program records for 
field goals (955), three-pointers (218), free throws (697), points (2,825), points per game (76.4), rebounds (1,606), offensive rebounds (577), assists (542) and steals (355).
She was named an Associated Press Honorable-Mention All-American, secured First-Team All C-USA honorees and also earned placement on the league's five-member All-Defensive squad.
Thornton will head to the WNBA as UTEP's career record holder for 
doubles (40), field goals (600) & attempts (1,387), free throws (390) & attempts (530), points (1,679) & rebounds (1032). She was a three-time All C-USA pick while also earning back-to-back All-Defensive Team selections.
Thornton becomes the 19th player 
mentored by Adams to move on to the professional ranks. Adams sent five players to the next level while racking up the wins at Independence Community College, including WNBA draftees Svetlana Volnaya and Maria Villaroel.
Since Adams assumed the post at UTEP, there have now been 14 individuals to sign a pro deal. They are in the form of Kimya Murray (2001-02), Dragana Zoric (2001-03), Noni Wharemate (2002-04), Vaida Zagurskyte (2002-04), Marta Dydek (2003-05), Dana Penno (2004-05),
Kasia Krezel
(2004-08)
Izabela Piekarska
(2004-08),Claudia Porras
(2006-08),
Jareica Hughes
(2006-10),
Natasha Lacy(2007-08),
Baiba Eglite
(2008-12), Anete Steinberga (2009-13) and Kayla Thornton (2010-14). Both Lacy and Piekarska were drafted in the WNBA.
Information provided by UTEP Athletics.
About the Writer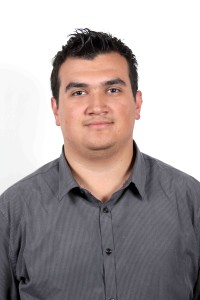 Edwin Delgado, Sports Editor
Edwin is a senior  multimedia journalism major who came  to The Prospector in May of 2012 as a correspondent. He became the sports editor starting the...