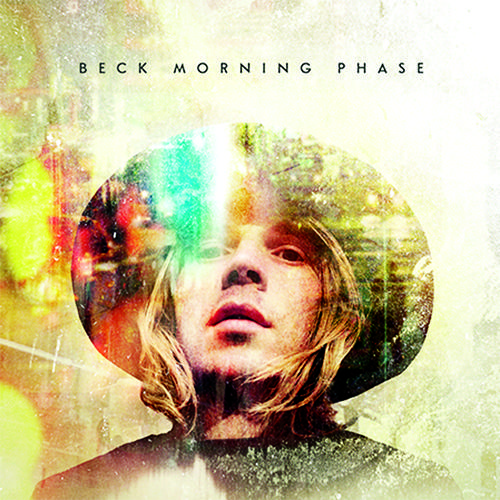 "
I like the way Beck incorporates the different music genres into his own, whether it's alternative rock, indie or even hop-hop.
— Luis Medina
With a new release that is seen as a companion piece to his iconic "Sea Change," Grammy Award-winning singer Beck will perform at 8 p.m., April 24 at the Abraham Chavez Theater.
In 1997, Beck won his first Grammy as Best Rock Vocal Performance for his call-and-response anthem "Where It's At," and his song "Loser" became a worldwide hit in 1994.
This year, Beck will be touring across the U.S. in order to promote his new album, "Morning Phase," which was released in February.
"I think he is a great musician," said Luis Medina, senior electrical engineering major. "I like the wayBeck incorporates the different music genres into his own, whether it's alternative rock, indie or even hip-hop. He knows how to balance his music. He is one of the few original artists out there that still adds new things to the mix."
Carol McNeal, facilities sales and marketing director for El Paso Live, said she believes that this show, in particular, will be a success among fellow El Pasoans.
"Based on current ticket sales, the show is already a success," McNeal said. "There are still good seats left and I look forward to seeing the show sell out because Beck is a huge folk-rock artist with an amazing new release. It's his first one since 2008."
He was featured in two of the most recent Rolling Stone issues and the reviews for "Morning Phase" are overwhelmingly positive. Rolling Stone said, "The result is a set that feels like an instant folk-rock classic."
"I think it's great for international artists to perform in El Paso," said Leslie Duron, sophomore mechanical engineering major. "It provides publicity for the artists and attractions for the people of El Paso and people that reside around the city."
According to McNeal, the publicity that the city receives can attract people, and having artists like Beck can actually support the economy.
"El Paso is being promoted very positively by bringing in nationally known artists to the city," McNeal said. Hotels benefit as do restaurants and shopping malls, not only from direct purchases by touring artists, but also from concert-goers. El Paso is also achieving great promotions value from our entertainment national advertising and also several awards from national industry organizations and publications."
Students such as Medina agree that El Paso is doing its job in bringing famous artists here.
"International artists are always welcome, the more the better," Medina said. "In recent years, El Paso has been really great in bringing top-notch artists. Festivals like Sun City and Neon Desert are getting really huge. They bring people from all parts of the county and that, of course, is awesome for our local economy."
The people from El Paso Live attract artists such as Beck by establishing relationships with talent agencies and promoters. As artists tour through Arizona, New Mexico or Texas, they do their best to bring the artist to this city.
"As El Paso continues to receive industry accolades, to attract and, more importantly, support shows with strong attendance numbers, we move the city forward as a place to be, a place where people can come to see great entertainment, a place where the best artists want to perform," McNeal said. "We look forward in the near future, to seeing, not just a few, but all the best touring artists perform in our city and that is very exciting."
Tickets for Beck are $37 and can be purchased at the Plaza Theatre box office, all Ticketmaster outlets, ticketmaster.com, or by phone at 800-745-3000. For more information, visit elpasolive.com/box_office.
Amber Gomez may be reached at [email protected].