MTV attempts to put a price on love, again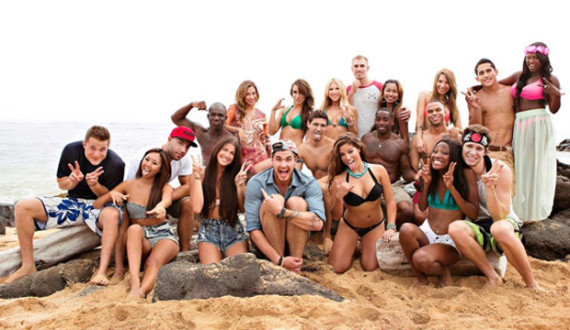 "Are You The One?" is a contest-like reality show that airs on MTV,  known as the "most ambitious dating experiment ever attempted. As the show prepares for its second season, producers are looking far and wide for a new group of contestants to participate—and that may possibly include a UTEP student.
Levi Nolasco, media casting assistant of the show, is currently looking for college students who might be interested in auditioning.
"I myself attended NMSU," Nolasco said.  "I am very familiar with the Southwest.  I believe the Southwest is very diverse and unique, but in this industry, it's highly overlooked."
Contestants have the opportunity to find their perfect match through a series of different challenges that are set to put the "intelligence of the heart" to the test, according to the show's official website.
According to the rules, "Are You The One?" will select 10 women and 10 men from across the nation and they will be paired together using different and unique cross-matching and match-making processes. All 20 contestants will live together in an undisclosed location, and their goal is to find their perfect match amongst the other contestants.
As the weeks pass, the contestants will pick their choice for their perfect match and if all the contestants find their match within 10 tries, $1 million will be distributed amongst the contestants.
As innovative and modern as "Are You The One?" might appear to be, some students feel hesitant about the idea. Jacob Chavez, a sophomore organization and corporate communication major, sees the show as another reason to simply dabble into social oblivion.
"This isn't much more than hanging out at a local bar, but with cameras.  This show isn't going to help someone find true love any more than a night at the club will," Chavez said.
It's safe to say Chavez won't be among the applicants. On the other hand, Celina Morales, senior media advertising major, thinks differently.
"I think it's a different approach to finding that special someone," Morales said. "With this generation being so innovative with social media, why not and expand that mindset to love?"
Damon Furberg, casting director for "Are You The One?,"  said that the show's main purpose is to "spread their net wide."
"We wanted to extend the shows networking demographic. The first thing we wanted to do was stay away from cities like New York, Los Angeles and other cities that are normally seen in this type of entertainment," Furberg said. "We wanted to aim for more diversity this season, so El Paso was a good choice, because of it's many different communities and, of course, because of UTEP."
Furburg said the show revolves around the dating experiences of young people from ages 21-25, and that's primarily what they are looking for and UTEP seemed perfect.
Although Furberg reached out to the UTEP student community, he also said in order to audition; individuals do not need to be students at any university. Also, participants do not need to be interested in a heterosexual dating experience either.
The official requirements are that persons be within the allocated age group, be looking for desirable people and appeal to them, and be wanting to experiment with their dating experiences.
Furberg said you people should see this as an opportunity for those seeking love.
"Sometimes, the conventional ways don't always work in the modern world," Furberg said. "This is the time of reality TV, apps and the Internet.  Why not give true love a chance with the opportunity of winning some money too?"
Students who may be interested in being a part of the show should please submit their applications no later than May 1 at www.lighthearted.com/ayto-casting/. For more information, visit "Are You The One?"  at www.mtv.com.
Jose Soto may be reached at [email protected]
About the Writer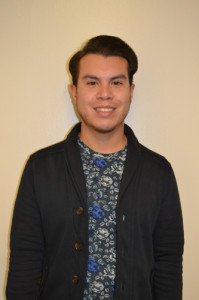 Jose Soto, Staff Reporter
Jose Soto is a multimedia journalism major with a minor in creative writing. He joined The Prospector team in November of 2013 as an entertainment reporter....