Miners bounce back with pair of victories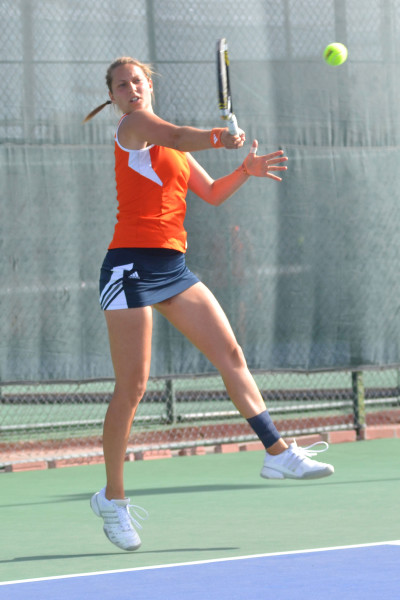 Coming off back-to-back home losses on March 22-23, the UTEP women's tennis team bounced back with a pair of wins on Saturday, March 29 against Louisiana-Monroe and Western New Mexico.
The Miners started the day off against Louisiana-Monroe and defeated the Warhawks 5-2. After winning the doubles' point, the Miners were leading  the Warhawks, 3-2, with two matches remaining. Junior Davina Meza and sophomore Matilda Rose Tech were pushed to three sets before winning their matches and ultimately beating the Warhawks.
Then in their final matches of the day, the Miners beat Western New Mexico 7-0. In six of the seven matches, the Miners gave up no more than three games. The only match that was close was senior Rebecca Calvillo's singles match, which she won 6-3, 7-6, (8-6).
"This week was much better," said tennis head coach Myriam Sopel. "The effort, the attitude and the overall team atmosphere was really good. The girls fought really hard. It was not easy, but we came out on top."
The weekend success for the Miners produced their most successful weekend in more than a month. The Miners won 12 of their 14 matches. Calvillo and Meza went undefeated for their fifth-straight match. They improved to 20-11 and 21-11, respectively in singles, and 22-8 in doubles with a 14-3 record in dual matches.
After carrying the Miners for most of the season, freshman Daphne Visscher went undefeated over the weekend, winning all four of her matches. Visscher broke her doubles losing streak and won her seventh-consecutive singles match, improving to 15-15 in singles.
"Daphne (Visscher) has been coming on really strong for us the past few weeks," Sopel said. "She has improved a lot and she has come a long way. It is always good to see a freshman coming out of their shell and performing well."
Playing twice in one day is not something the Miners are accustomed to, this being the second time all season and first time in more than a month. Despite the physical toll it took, the Miners have had great success playing twice in one day. The Miners are now 4-0 and 25-3 in match play.
"I always tell them to take one match at a time," Sopel said. "Obviously they get tired by the fourth match of the day, but the girls across the net are not going to hand the match to them. So they have to play smart and the girls have learned how to play tired."
Due to a cancellation of the match against Tarleton State next week on April 5, the Miners will have time off to rest and prepare for their last two home matches, which Sopel sees as a benefit for the Miners.
"It will be a good preparation week for us," Sopel said. "We need to rest and get healthy, so that is our first priority. We have a solid week and a half to get ready for Idaho and Arkansas State, so it can be beneficial for us."
The Miners now stand at 10-11 on the season. The Miners will host Idaho on April 11, then Arkansas State on April 13 before heading off to Norfolk, Va., for the Conference USA Championships.
Javier Cortez may be reached at [email protected]
About the Contributor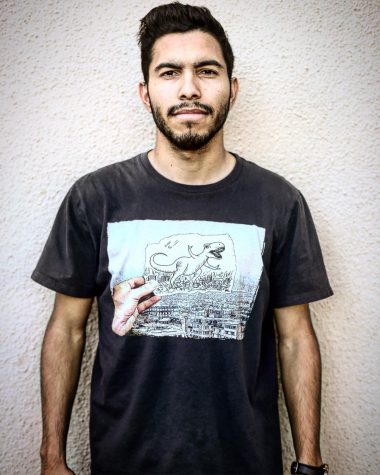 Javier Cortez, Staff Reporter
Javier Cortez is a staff reporter for The Prospector. He is a senior multimedia journalism major, with a minor in English Rhetoric.

Javier was born...