Michael Jackson to release new album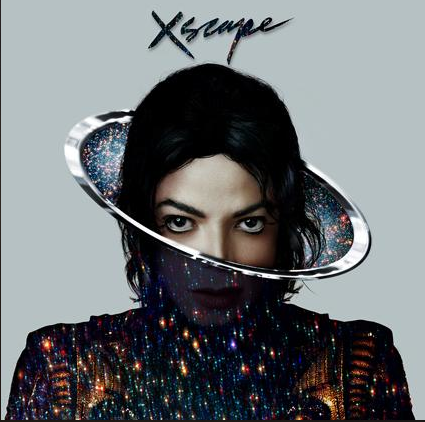 Michael Jackson will apparently continue to release music, posthumously, as "XSCAPE" is released on May 13, according to epicrecords.com.
The album will feature eight unheard Jackson tracks that have been revamped by different producers, including Rodney Jerkins, Stargate and Jerome "J-Roc" Harmone, with Timbaland leading the production team.  This of course raises the question, is this an album of Jackson material with some production assistance or an album for these producers featuring Jacksons vocals?
There were very few things Michael Jackson couldn't do and accomplish as a musical entertainer. Apparently, making music after death isn't one of them.  Jackson joins artists such as Tupac, Selena and Aaliyah, who have released albums even after they have passed on to a better stage.  Anyone who is familiar with Jackson's work, and it would be an incredibly hard task to find someone who isn't, knows that his brilliance derived from his sense of perfection.  Jackson was a perfectionist in all senses of the word.  Releasing some of his unfinished material seems counter-productive to his legacy and just plain-out creepy.
Just like anything else in life, once something goes up, it must come down–and Jackson was no exception.  Jackson's career was down in the trenches as he neared his death. His most recent material had flopped and didn't resonate with his audience. Much like Jackson's ultimate fate, trying hard to resuscitate something that is already gone is much like beating a dead horse.
Jackson died while preparing for his comeback tour "This Is It". But apparently that wasn't it.
This will be the second album released that is adorned with Jackson's name after his death, but it's hardly Jackson's material. It's a bunch of over-produced music, altered and modified by different producers and musicians. A deluxe edition of "XSCAPE " will also be released with the original demos of the songs as bonus tracks. Bonus tracks? Unfinished, unmastered and unsatisfying (even to Jackson himself) songs are hardly bonus tracks. If the material never made it to any of Jackson's albums produced by him, then why release them at all?
In the infamous "Thriller" video, Jackson undertook a massive artificial transformation from a Casanova in a red leather outfit into a petrifying, outlandish dancing zombie.  One can't help but imagine Jackson presenting his new material in this manner, dancing amongst graves.
The lead single shares the same name as the album, which according to Jerkins, is "contemporized."  My strongest apologies to all Jackson fans (I am one myself), but Michael simply couldn't "contemporize" himself in real life.  Why try to do it after he's dead?
We, as music enthusiasts and listeners, must learn to leave certain songs and artists at the peak of their talent.  Jackson was and always will be the star of the '80s and '90s. And that IS it.  He had a good and long run. Why extend the poor dead man's miles?
The first posthumous Jackson release in 2010 wasn't met with wide-open arms by all of his fans and family, some criticized the work and even doubted the authenticity of his vocals.  It seems like releasing his unfinished work is less than a tribute the King of Pop, it's more like capitalizing on his success.  Perhaps we should simply let Jackson rest in peace. There was already one resurrected king of the people.  We really don't need another.
Jose Soto may be reached at [email protected]
About the Contributor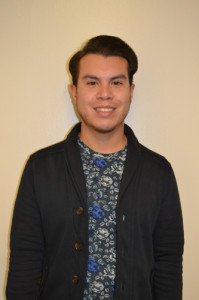 Jose Soto, Staff Reporter
Jose Soto is a multimedia journalism major with a minor in creative writing. He joined The Prospector team in November of 2013 as an entertainment reporter....