Thornton finishes as the best in school's history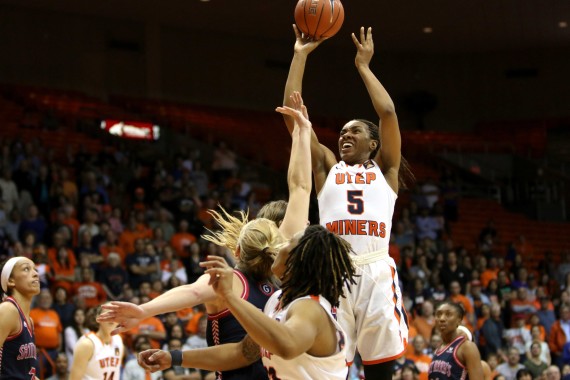 Players come and go—it's a cyclical process that happens every four years in collegiate sports. There are fan favorites and good players that come along, but senior forward Kayla Thornton is one of those players who comes along once in a lifetime.
"It's been great having her," said women's basketball head coach Keitha Adams. "She's a great competitor, player and person. She has a lot of personality and there is never a dull moment. I have truly enjoyed her and she is a great young lady."
Adams said that if you have had the privilege of watching Kayla Thornton since her high school days, you will know that not much has changed for the El Paso native. In her days at Irvin High School, Thornton was stronger, faster and bigger than everyone else.
"My goals have always been toward getting better and improving my game," Thornton said. "I always wanted to succeed and play basketball after my college years. My hard work and dedication has brought me to where I am."
Set to finish her illustrious career at the Women's National Invitational Tournament, she has left her mark here at UTEP. Thornton has established herself as one of the greatest, if not the greatest female basketball player to wear a UTEP uniform, she is also one of the greatest athletes to step foot on this campus in the last 20 years.
"She is one of the best athletes that I have ever coached," Adams said. "She has definitely put herself in the situation to be talked about as one of the top players in our program's history."
Over her four-year career, Thornton has set many marks and is now the proud owner of many records and imbedded herself in the UTEP history books. Thornton is the  all-time leader in points, rebounds, career double-doubles, and has been part of the winningest class in UTEP women's basketball history.
"I give thanks to God because without him none of this would happen," Thornton said. "My dedication and competitiveness and how much I love this game has made everything fall in place."
With all the individual accolades and record-breaking numbers, Thornton will be the first to tell you she did not foresee the constant success in her future.
"I never thought I was going to be the all-time leading scorer, it never crossed my mind," Thornton said. "I guess when you stay on track and have God on your side you can do things like that."
With her career at UTEP coming to a close, the next step besides graduating is professional basketball, which is something Thornton is hoping for and looking forward to no matter where she plays.
"I don't go out there trying to search for things, I just let things fall in place for me," Thornton said. "I'm going to go and work hard and hopefully it goes good. I would like to stay in the states and play for a WNBA team, but wherever God has me go, I am definitely going to play professional basketball."
Adams has had experience with WNBA prospects and has coached plenty of quality players and future pros in her time. Adams certainly believes Thornton has a shot at the next level.
"I think Kayla can definitely play professional basketball," Adams said. "She has put up good enough numbers and has gained a lot of experience and there will be an opportunity for her to play. She definitely has the ability to play pro ball."
Whatever Thornton does in the future and however the season ends for the Miners, Thornton wants to be remembered as loyal and hardworking no matter what.
"I just want to be remembered as the girl that would always have your back," Thornton said. "Every night I will go out there and fight for you and be competitive to the end. No matter what the situation is, I'm always going to fight."
Javier Cortez may be reached at [email protected]
About the Contributors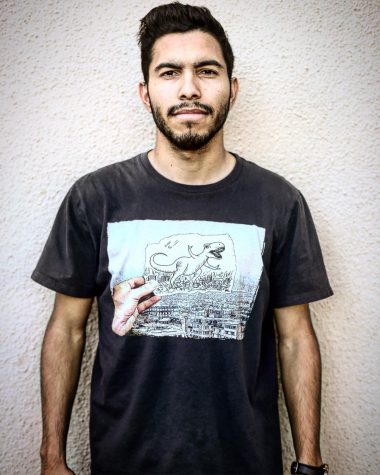 Javier Cortez, Staff Reporter
Javier Cortez is a staff reporter for The Prospector. He is a senior multimedia journalism major, with a minor in English Rhetoric.

Javier was born...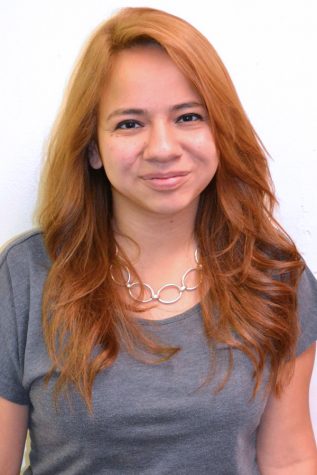 Michaela Roman, Editor-in-Chief
Michaela is a Senior Digital Media Production major at The University of Texas at El Paso. As the Editor-in-Chief, and former Photo Editor of The Prospector,...