Miners fall to Lobos, Aggies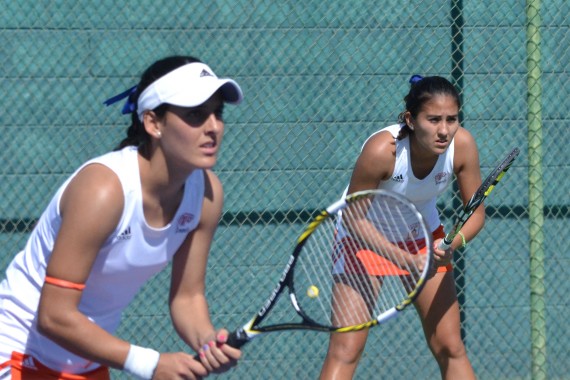 On March 22-23, the UTEP women's tennis team fell short during a rivalry weekend. On March 22 the Miners lost to No. 66 New Mexico, and on March 23, New Mexico State beat the Miners by the slimmest of margins.
Despite good individual play over the weekend by senior Rebecca Calvillo and junior Davina Meza, the overall mood of the team after Sunday's loss was gloomy.
"It was really tough," Meza said. "We were really looking forward to these matches. Individually I am happy with myself, as a team though, it still hurts, but we will have to look forward to next week."
Meza's individual success, along with her doubles partner Rebecca Calvillo, cannot be stressed enough. Over their past 10 singles matches both Calvillo and Meza are a combined 16-4 and 12-3 in dual matches for doubles.
Overall Calvillo and Meza are 20-8 in doubles together, which is impressive knowing that they have been playing less than a year together.
"They have been doing really well together," said tennis head coach Myriam Sopel. "They have a great chemistry and they play really well together. They know what to expect from each other and they have each other's back."
Sadly the same thing cannot be said for the rest of the Miners. Even though Calvillo and Meza went undefeated over the weekend, the rest of the team struggled at times and lost some heartbreaking matches.
Against New Mexico, the doubles team of Marie LeBlond and Daphne Visscher lost 8-7 (10-8) in the super tiebreaker. Losing 10-8 in a super tiebreaker in tennis is the equivalent of losing a basketball game 100-98 in overtime.
Then against New Mexico State, Gabi Vazquez nearly pulled off a tremendous comeback from 5-1 down in the final set, but eventually lost 6-4 in the third set. On both days the Miners were a win short of sweeping their two-day home stand.
"It was definitely tough," Sopel said. "Some matches were really close. None of them were taken for granted–close sets, close points and close calls. It is frustrating and they are hard losses, but we're going to rise from this and keep working really hard."
After finishing February on a strong note, winning five of their last six matches, the Miners have now hit a dry spell. The Miners are 2-5 in the month of March, playing on the road and playing tougher opponents can help explain, but the team is not settling.
"There is something that has to be changed on the team," Calvillo said. "Hopefully we can get motivated and believe in ourselves a little bit more, but we need to find out what is happening to why we can't win these close matches."
Luckily for the Miners, for the rest of March and part of April they will be at home for the rest of the season. After their four-week home stands the Miners will travel to Norfolk, Va., for the Conference USA Championships.
Even though the Miners lost two heartbreaking matches to their rivals, Sopel is going to take the positive out of the weekend and motivate the team to get better.
"We're going to keep working really hard and keep going strong," Sopel said. "The focus right now is conference play, these close losses mean that we can sure up and play well against the best teams. The mood is still positive and the girls know we still have work to do."
Javier Cortez may be reached at [email protected]
About the Writer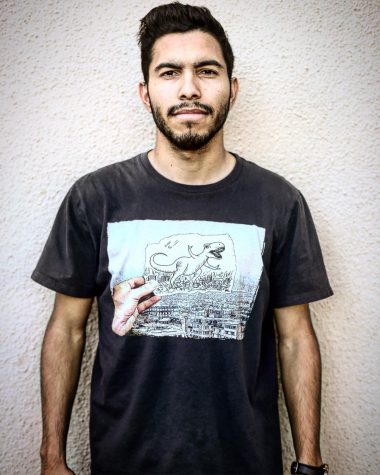 Javier Cortez, Staff Reporter
Javier Cortez is a staff reporter for The Prospector. He is a senior multimedia journalism major, with a minor in English Rhetoric.

Javier was born...