Learning to cope with adversity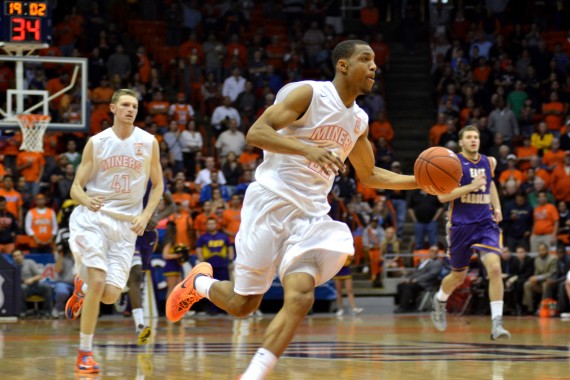 It goes without saying that the 2013-14 season was a crazy one for the UTEP men's basketball team. They have gone through any and every situation and in no sense of the word has their season been a typical one.
"We overcame a lot of things," said senior center John Bohannon. "We had 23 wins and that's something to be proud of. It didn't quite end how we wanted it to, but through the circumstances I am proud of this team."
Along with Tyler Tafoya, Bohannon's career at UTEP has now come to an end. Bohannon, to no one's surprise, was emotional with the conclusion of the season, but ultimately he said he was grateful for his time at UTEP.
"It was a great four years and a great experience," Bohannon said. "It's had its ups and had its downs, but throughout it all I loved it and I am appreciative of UTEP."
From a faraway view it would seem that the Miners underachieved. For the fourth-straight year the Miners missed out on playing in the NCAA tournament and finished the last 10 games in a tail spin. The casual Miner fan is probably disappointed by the results of this season.
Where there might be some truth to the Miners' downfall at the end of the season, a closer look will show  that the 2013-14 season was one of the best seasons the Miners have had in more than 20 years.
The only thing the Miners have lucked out on is the number of daunting injuries. With the loss of players by transferring, academic issues, de-committing and ultimately suspensions, the Miners have been through it all. Excuses were never made and the Miners still ended up winning 23 games and competing for a conference title.
"We had everyone against us early on," said junior forward Cedrick Lang. "I think we shocked some people, 20-plus wins is a pretty good season. We are disappointed though. We wanted to make the NCAA tournament, but we will come out better next year."
In some ways the Miners have overachieved with all they have been through and head coach Tim Floyd is proud of that fact.
"We were greedy and wanted more," Floyd said. "I'm proud that our guys didn't fold in December. We had a good group of kids and this team gave a lot of people hope. Hope is a great thing and it's something to look forward to."
After the December 28 debacle that saw UTEP lose three players, the Miners, to most people's surprise, played their best basketball during the aftermath. The Miners had an eight-game winning streak and at one point were on top in the Conference USA standings.
It will go unknown to most just how well the Miners played, especially certain individuals.
Junior guards C.J. Cooper and Julian Washburn played the whole year without solid backups, practically playing every minute of the game. Forwards Vince Hunter and Bohannon had to guard down a position, taking on the tougher task of playing against quicker, smaller players. Freshman center Matt Willms played the whole season with a torn labrum (shoulder).
The one solid role player that the Miners had all season long was Cedrick Lang, meaning the Miners basically played with a six-man rotation since January. In total, the Miners ended up with only eight players on scholarship and took on two football players, Alvin and Aaron Jones.
The Miners will now look to next year, which seems promising due to the players they have coming back and coming in.
"We have Washington State, Arizona, Colorado State rolling in here and we have a big tournament in Anaheim next year," Floyd said. "We hope we will have guys that come back as improved players, in addition to the younger guys we have coming in. Hopefully, we should be ready to go and try to compete for an NCAA berth."
Javier Cortez may be reached at [email protected]
About the Contributors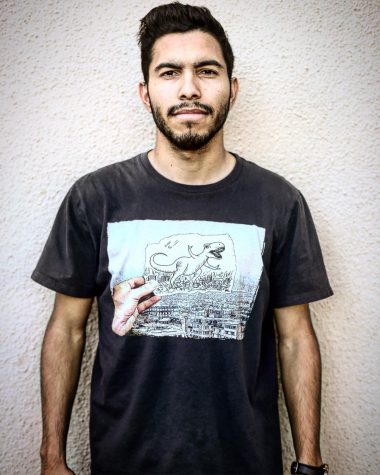 Javier Cortez, Staff Reporter
Javier Cortez is a staff reporter for The Prospector. He is a senior multimedia journalism major, with a minor in English Rhetoric.

Javier was born...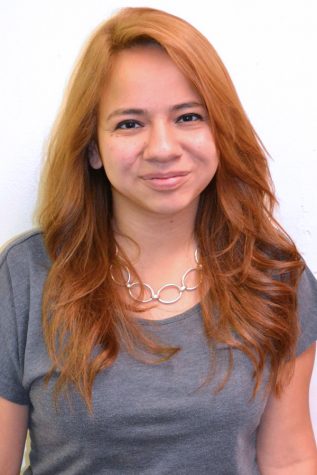 Michaela Roman, Editor-in-Chief
Michaela is a Senior Digital Media Production major at The University of Texas at El Paso. As the Editor-in-Chief, and former Photo Editor of The Prospector,...