Anson 11: too pricey for the average college student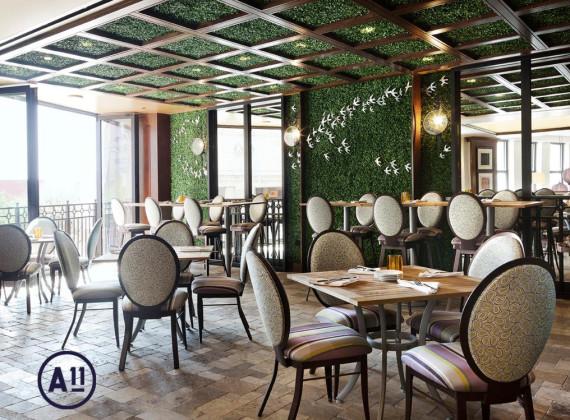 Anson 11 is located right at the heart of downtown, next to the Plaza Theatre and across from San Jacinto Plaza. It opened in December 2013.
Owners say the establishment offers a dining experience that will cater to the metamorphosis of downtown El Paso into a modern social hotspot. According to history, Anson Mills, who served as an Army officer in the early 1900s, was an inventor, entrepreneur and land surveyor. He named our hometown and constructed the Anson Mills Building in 1911.
Mills was also, amongst his other impressive credentials, a food connoisseur. Fast forward more than 100 years, and the revamped building now houses Anson 11. The restaurant is financed by El Paso's multimillionaire and Western Refining founder Paul Foster.
Upon walking into Anson 11, you forget that you are in El Paso, with its beautifully decorated environment.  Foster's wife, Alejandra de la Vega Foster, contracted both a New York designer and architect to design and develop the layout and aesthetics of the restaurant.
Although a bit cramped, the ambiance of Anson 11 is sui generis:—unique to the city and a refreshing departure from the usual feel of local restaurants.  With exemplary cleanliness and tidiness, the restaurant provides immediate visual appeal to the guest. Mantled on the back wall of the restaurant that is made to look like a bookshelf is a portrait of Mills himself—profiled in neon lights, the portrait presides over the dining guests.
Anson 11 is marketed as a fine dining experience normally found in big cities.  The Anson Mills Building itself, having undertaken a multimillion-dollar renovation, is the mecca of the downtown revitalization.
Much hype has surrounded Anson 11 even before it opened its doors, with the word around town having it predestined to be the best restaurant in town.  With many busy and interesting restaurants to compete with, Anson 11 was definitely given a big expectation to live up to.
One thing that is immediately apparent is its outstanding customer service. Upon entering, you are greeted by a well-dressed, well-groomed and well-mannered hostess.  This quickly sets the sterling tone for the visit.  Once you are seated, the waiter warmly introduces himself and promptly offers to get you a drink. This exemplary service was exhibited throughout the whole visit.  The waiter was always attentive and consistent with his friendly service.
The cocktail and wine menu at Anson 11 is superb, offering a variety of refreshing and interesting spirits and an extensive list of wines.  The dining experience commences with a small loaf of bread, complimented by a vinegar and spice fusion as a condiment, courtesy of the house.  The list of appetizers, although not many, all sounded exquisite.  I settled for the lettuce wraps: a subtle medley of yellow fin tuna, celery, avocado and spicy peanut salsa. Crisp and fresh, the wraps were both delicious and satisfying.  Served in a set of three, the lettuce wraps were ideal for a light choice while waiting for your main dish.
The appetizer menu also included queso fundido and a frito pie—which sounded equally as appetizing as the lettuce wraps.  For my main dish, I chose the oven-roasted chicken.  At first glance, it seemed rather dull, having no sides to accompany it, but once I began to dig in, I was delighted to see that that wasn't the case.
The chicken itself was slightly roasted, tender enough to glide through with a knife and juicy enough to satisfy the taste buds. Smothered in a bed of its own natural juices, it came with roasted Brussell sprouts, dates and a celery root puree.
Priced at $18, however, it wasn't that grand of a chicken to cost that much.  This is where Anson 11 disappoints.  Yes, the food is highly recommended, but the prices, however, are not.
The oven-roasted chicken was one of the most expensive dishes on their menu, yet it wasn't anything distinctive to what is served elsewhere for a more reasonable price.
That's not to say that it wasn't good, it just wasn't spectacular.  The lettuce wraps were priced at $12 and although the yellow fin tuna was a surprising twist to other wraps found around town, it seems a tad pricey.
Don't get me wrong here, Anson 11 does offer and serve tasty food, but so do other places. It was expected that they would blow other local restaurants out of the water.  Instead, Anson 11 overpriced the H2O.
Its menu was designed by Justin Sears, who has an impressive history of working in places like Florida, Japan and Thailand.  Previously, Sears worked at The Greenery. Surprisingly, however, the food doesn't live up to the hype.  As broke college students, we'd be better off opting to catch a bite to eat elsewhere.  You pretty much are paying for the environment and the locale at Anson 11, not so much for the delectable entrees and dishes.
Credit should be given though for the amazing customer service  offered by Anson 11.
Everyone should try the restaurant at least once, just to check it off your list and see for yourself if it's to your liking. If you're strictly on a college student's budget, like most of us are, then perhaps you might consider saving up for this dining experience.
Still, Anson 11 should definitely be on El Paso's must-do list and it will surely thrive as downtown becomes the center for tourism and social life.  I rate it three out of five picks.
Jose Soto may be reached at [email protected]
About the Contributor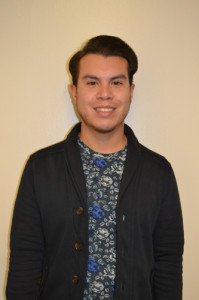 Jose Soto, Staff Reporter
Jose Soto is a multimedia journalism major with a minor in creative writing. He joined The Prospector team in November of 2013 as an entertainment reporter....