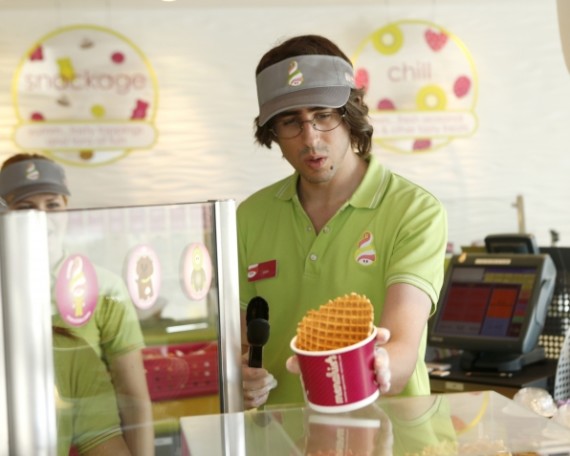 On March 14, the last episode of the season for CBS' "Undercover Boss" aired. It featured Jeff Platt, CEO of Sky Zone.
This show began in England, and the United States adopted the format from it and made the American version. The idea was to expose CEOs to the workplaces of their companies without being noticed so they can get a real feel for the environment.
This show originally aired in The United States in 2010. It had received mixed reviews about the content and the format. In general, the viewers had accepted it because of the view rating it had received.
I was particularly curious about the show because of the episode that was aired in October, in which a local business, from the Menchie's franchise, was featured. Jenny Lutz, an employee at the El Paso location, was rewarded with a vacation and a college scholarship. I saw the continuation of the episode, where Amit Kleinberger, CEO from Menchie's, sent Lutz as an undercover employee on a mission to explore one of his locations in California.
It was nice to see the city of El Paso shown on national television in a different way. Lutz was a great success and her appearance on the show for a second time made some people watch the show for the first time.
The format of the show was created with the idea of giving insight to CEOs or owners about their company's performance and at the same time it adds the human aspect that is added when the CEO comes into personal contact with his or her employees.
After four years of the show being on the air, several companies have participated. The CEOs are very satisfied with the results. The majority of them have resolved issues that they did not know they had. Employees that had participated in the show had been rewarded in different ways. Some had been promoted, or given scholarships for school, others had received monetary rewards, but all participants had been recognized in same way.
Some people may argue that rewarding only a few employees is not a fair way to show the CEO's generosity. In my opinion, it is impossible to show the real appreciation to everybody, so this act of kindness is a gesture that should be obvious to everybody. This time it was that person, maybe next time it can be you.
Although, the show had ups and downs during the series, a new season has been confirmed. So "Undercover Boss" will be back probably in the fall. Those who like reality TV, get ready for Friday nights on CBS.