Golden Eagles second half surge takes down UTEP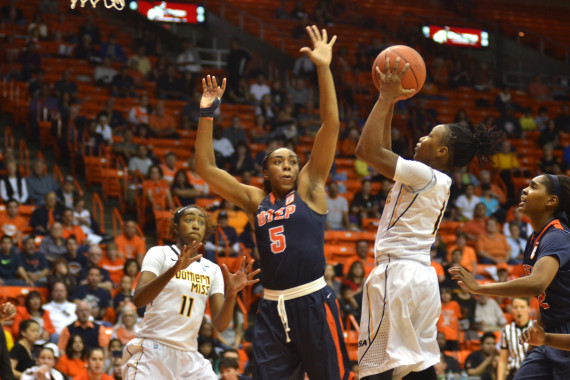 The Southern Mississippi Golden Eagles spoiled UTEP's chances of making an NCAA appearance as they defeated the Miners 84-70 and will advance to the championship game to face the Middle Tennessee State Blue Raiders on Saturday in the championship game.
Although it is unlikely UTEP will get picked to play in the coveted NCAA tournament, expect the Miners to be highly ranked in the Women's NIT tournament.
Seniors Kayla Thornton, Kristine Vitola, and Kelli Willingham are the winningest senior class in program history and Thornton is now the all-time leading points scorer in women's program history with 1,573 career points, while Kelli Willingham set a new school record with 209 made three-point attempts.
"It's good and all but I wish I could've done a little more for my team. It's just hard work," Thornton said.
Earlier in the year, the Miners welcomed the Golden Eagles and overcame a 23-point deficit, the largest in program history.
"I'm real proud of our seniors. I'm very proud of our team as well," said head coach Keitha Adams. "You're going to have to shoot the ball a lot better against a team like that, than what we did in the last two minutes."
The Golden Eagles trailed by four with 8:49 remaining in the second half and then went on a 26-9 run to finish off the Miners for good. The Miners went 3-15 in that span.
"It's not a good feeling," Thornton said. "I wished I could've done more for my team."
The Golden Eagles attempted 30 free throws and converted 24 of them and dominated the paint area outscoring the Miners 44-26 in the paint. The bottom line is the Miners went a little cold in the end and Southern Miss converted.
"The good news is our team will get a chance to play again," said Adams. "I think were definitely tournament worthy and I told these girls we'll get another shot."
Luis Barrio may be reached @Luis_Barrio17 and [email protected]
About the Contributors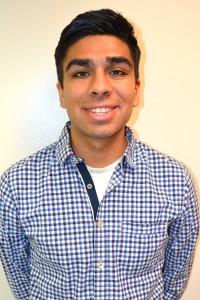 Luis Barrio, Staff Reporter
Luis Barrio is a staff reporter specializing in Sports. He is also the co-host of the Prospector News Weekly, a weekly broadcast that covers all of the...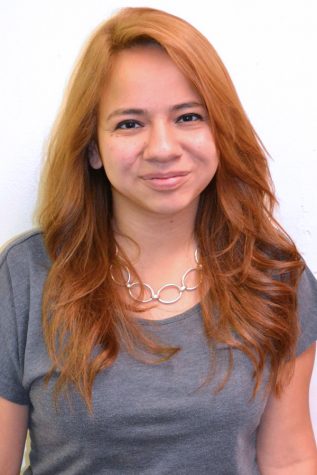 Michaela Roman, Editor-in-Chief
Michaela is a Senior Digital Media Production major at The University of Texas at El Paso. As the Editor-in-Chief, and former Photo Editor of The Prospector,...