Kudos to fest organizors—MGMT announced for Neon Desert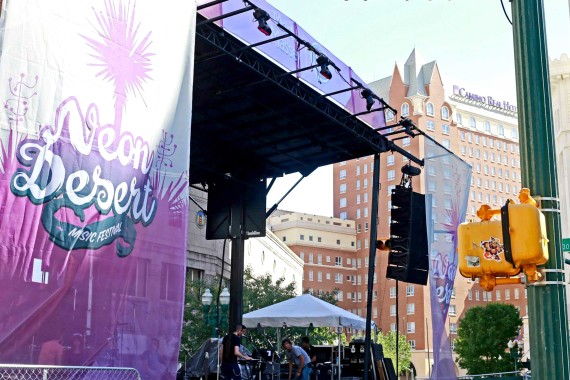 The stakes were high for this years Neon Desert Music Festival line-up.  Being its third year, the public has been waiting for big names to drop and just this morning, the festival announced that the indie-rock duo MGMT will be performing.  A name like that will surely lure in a massive crowd to the festival, not that it needs to worry, as I expect early bird tickets will sell out soon.
For those who don't know—and shame on you—MGMT are Benjamin Goldwasser and Andrew VanWyngarden. They formed the band while attending college at Wesleyan University in Connecticut.  Originally named The Management, the band had to change their name since the name was being used by another licensed band, settling for a simple abbreviated MGMT.
They released their debut album, Oracular Spectacular, in 2006, which included the hits "Electric Feel" and "Kids." They became a widely known name with music fans, fascinating the masses with their fusion of psychedelic pop and rock.
MGMT has since released two other albums, 2010's Congratulations and 2013's self-titled album, sparking hits like "Flash Delirium," "Congratulations," "Brian Eno" and "Alien Days."
This inclusion to Neon Desert is massive.
Although the festival has been known to bring great top-notch artists, MGMT proves the notion of growth that the crowd expected of Neon Desert.  With their addition, it is obvious that the festival is moving upward.
It's always a pleasure to see bands like MGMT visit our city, which doesn't always happen, and it isn't always genre favorites like them.  Last years line-up—although still good for a festival on its sophomore year—was mediocre.
With MGMT booked for this year, the festival has definitely made sure to expand their audience and include artists that, perhaps otherwise, would never consider coming to the Sun City.
I've always wanted to see MGMT live, as do many other indie-rock followers.  Their touring has been allocated for international venues or bigger metropolitan areas.  To have the band play at Neon Desert is a gem in itself.  Although I'm sure the festival will continue to impress as the line-up release continues, MGMT does it for me as I'm sure it does for many of those in El Paso.
The great thing about our city is its diversity.  In El Paso, we have an eclectic array of musical followings.  MGMT will surely please those who are more inclined to a rock orientated feel, an "electric feel," if you will. So far it seems to have surprised and excited anyone with good taste in music. Great job, Neon Desert.  You've definitely  upped the ante with this one.
Jose Soto may be reached at [email protected]
About the Writer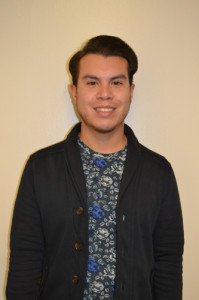 Jose Soto, Staff Reporter
Jose Soto is a multimedia journalism major with a minor in creative writing. He joined The Prospector team in November of 2013 as an entertainment reporter....