UTEP to rematch UTSA on senior night
The UTEP women's basketball team will have its final regular season home game on Feb. 26 when it faces the Texas San Antonio Roadrunners for the second time in the season.
The game will be the last regular season home game that seniors Kayla Thornton, Kelli Willingham and Kristine Vitola will play for the Miners.
"It's bittersweet for me because it has been four amazing years here at UTEP, but it will also be my last," said senior guard Kelli Willingham.
UTEP is coming off a hard-fought 81-74 victory over the East Carolina Pirates. They stand at 21-5 (10-3 in Conference USA) and currently own the tiebreaker for second place in the league over Southern Mississippi and Tulane.
"I think (the win over East Carolina) really helped us and we need to try to build off that, to be ready to play UTSA," Willingham said. "We need to make sure to take care of business."
In the game against the Pirates, Thornton suffered a concussion late in the game and didn't practice with the team on Feb. 24. It is still unclear if she will be able to play.
Head coach Keitha Adams said that they will listen to whatever the doctors recommend and the team will be ready to play with or without her.
"(Without Thornton), players like Sparkle Taylor will play a bigger role for the team, but ultimately everybody has to step up," Adams said.
In their first meeting of the season on Jan. 25 in San Antonio, the Miners were in control of the game and came away with a 67-56 win. In that game, Thornton garnered 21 points and 16 rebounds, while senior center Kristine Vitola added 15 points and nine rebounds.
UTEP dominated the glass as it outrebounded UTSA, 57-36, and  outscored their bench, 17-9.
Despite their 13-13 mark and 4-9 conference record, the Roadrunners have won two of their last three games against Rice and East Carolina.
"They are a tough team, they just beat East Carolina. They played us tough at their place," Adams said. "They try to slow down the tempo and make it a low-scoring game, they have guards that can really drive the ball, so we need to make sure we come out ready to play."
Leading the way for UTSA is junior guard Kamra King, who is averaging 14 points per game. Senior guard Miki Turner averages 12.2 and has an impressive three-point shot as she  converted 50 percent of her attempts in league play. Freshman center Tesha Smith has 9.3 points and 5.6 rebounds per game.
In that first encounter, the Roadrunners had three different players with double-figures, with King leading the way with 16, Turner with 13 and senior forward McKenzie Adams finishing with 12 points and nine rebounds.
"Having played them once already, we know what they like to do and what to expect from them and we know what to do to stop them," Willingham said.
The Miners will play their final two games of the season on the road against Rice and Florida Atlantic before coming back to El Paso to host the 2014 Conference USA Championships March 11-15. UTEP needs to win all three remaining games to secure no less than a No. 2 seed in the tournament and two wins will ensure no less than a No. 4 seed and a double-bye for the tournament.
Edwin Delgado may be reached at [email protected]
About the Contributors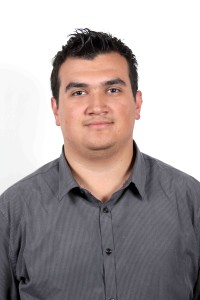 Edwin Delgado, Sports Editor
Edwin is a senior  multimedia journalism major who came  to The Prospector in May of 2012 as a correspondent. He became the sports editor starting the...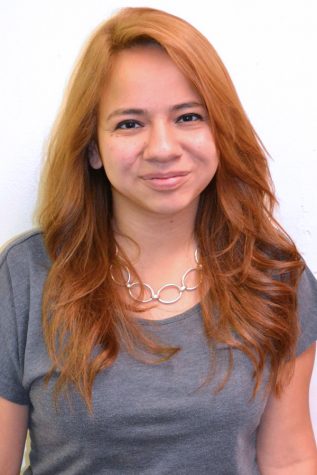 Michaela Roman, Editor-in-Chief
Michaela is a Senior Digital Media Production major at The University of Texas at El Paso. As the Editor-in-Chief, and former Photo Editor of The Prospector,...