Women's track and field aiming for solid performance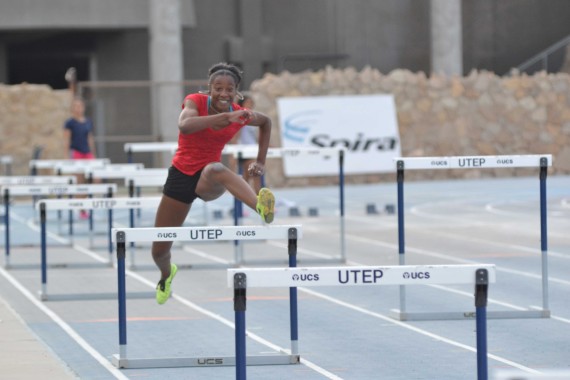 While the UTEP men are heavily favored to win the conference championship. The women's track and field team is in a very competitive field of schools and individual opponents. With defending indoor champion Central Florida gone, the winner's circle is wide open.
"If you look at the descending order this indoor season, the women rank up there around third or fourth," said head coach Mika Laaksonen. "It is really tight and it comes down to who performs best on those two days, but they definitely have a chance."
Leading the Miners is senior sprinter Janice Jackson. The Jamaica native is at the top of the conference in the 200-meter dash and 60-meter hurdles. Knowing that this is her last chance to win a conference championship is all the motivation she needs.
"It's very important. This is our last chance to go to nationals and as a group there are a lot of us who want to go to nationals, not just myself," Jackson said. "It's not about being perfect, it's about what you are doing at practice. You have to train like you compete and compete like you train."
Along with Jackson is junior jumper Nickevea Wilson, who is looking to sweep the long jump and triple jump events. Wilson was very confident in the Miners' chances despite any predictions.
"As a team, we are confident that we can get the title. We are going to go out there and definitely get a championship," Wilson said. "I'm ranked number one for the triple jump and fourth for the long jump, but I will finish on top for both of them."
The women have a deep squad with many looking to medal at the conference championships. Junior Ana-Kay James will look to place alongside Jackson in the 60-meter hurdles.
Freshman Aiyanna Stiverne is part of the Miners' conference-best 4×400 relay team and has one of the eight fastest times in Conference USA in the 200-meter dash.
Junior Jallycia Pearson is the Conference USA's best in the indoor pentathlon, and to round out the group is freshman sensation Florence Uwakwe, who is one of the best in Conference USA in the 200 and 400-meter dash and is also part of the 4×400 relay team.
"I'm happy to be in the UTEP family," Uwakwe said. "My goal is to work hard and make sure that we do well in the conference championships. All the ladies are working hard to win, we have the same goals as the men—we want to conquer and win."
Although the women have plenty of talent and potential Laaksonen is not putting any extra pressure on the team.
"I don't want to put any extra pressure on anyone," Laaksonen said. "I'm sure there are going to be plenty of great performances."
With two weeks of preparation almost concluded, the Miners seem ready and confident to secure another conference championship and keep the Miners' winning tradition alive in track and field.
"I think we have a really good chance this year," Jackson said. "Me, especially as a senior and all the other seniors, we want that conference ring. We want the trophy, definitely that is our goal."
Javier Cortez may be reached at [email protected]
About the Contributors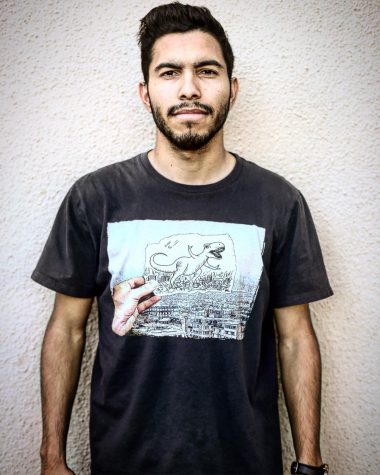 Javier Cortez, Staff Reporter
Javier Cortez is a staff reporter for The Prospector. He is a senior multimedia journalism major, with a minor in English Rhetoric.

Javier was born...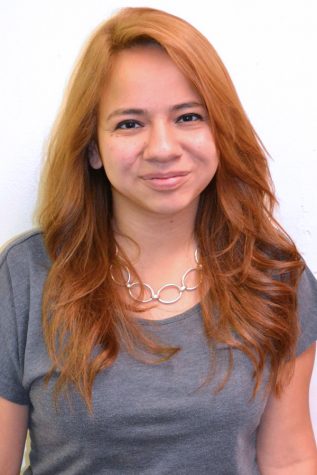 Michaela Román, Editor-in-Chief
Michaela is a Senior Digital Media Production major at The University of Texas at El Paso. As the Editor-in-Chief, and former Photo Editor of The Prospector,...