Tennis grab important pair of wins at home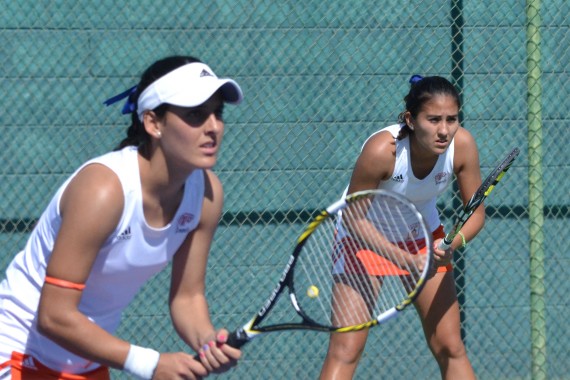 If there is one thing the UTEP women's tennis team is good at, it is playing at home. The Miners improved their home-winning streak to eight, with a 6-1 win over Northern Arizona on Feb. 14 and a 6-1 win over Lamar on Feb. 16.
With the back-to-back wins the Miners stand at 3-5 after a slow start to the season. With the latest victories, the Miners have some newfound confidence.
"It feels amazing, they were our first two home matches and we got the Ws," said junior Davina Meza. "After these two wins, I think the team's confidence is huge. Now we're just looking forward to next week because we have a home match."
A key contributor to the recent success is the Miners' play in the third set. At the start of the season the Miners were playing super tie-breakers instead of a full third set. For anyone foreign to tennis the differences are drastic. The best comparison that can be made is comparing a sprint to a marathon.
The Miners took full advantage of playing out a full third set, as they won six of the seven matches that went three sets over the two match days.
"The super tie-breaker instead of a full third set is basically a coin toss," said head coach Myriam Sopel. "With a few mistakes here and there it can go either way. You don't have any room for mistakes. We've been showing that we come out victorious when we play a full third set."
All in all, it was a successful two days for the Miners, as they only dropped two of the 12 matches played. Four Miners won all four of their matches, senior Rebecca Calvillo, senior Marie LeBlond, junior Meza and sophomore Matilda Rose Tench.
"Hats off to all the girls all across the board. It was a great battle both days. It could have gone either way," Sopel said. "We just found a way to win. All the girls have been doing such a great job and it lifts the team up. I'm just happy we played so well."
The biggest win over the two days came through Tench. The Melbourne native only surrendered one game on Sunday, winning 6-1, 6-0. Tench also secured her first doubles win of the season, along with senior Gabi Vazquez.
"It was good, especially because I had never played with Gabi before. So it was very different having a new doubles partner. It takes a while to get used to playing with a different person, but it was good," Tench said. "My singles match on Sunday was quick, but it was a good match. The match on Friday (Feb. 14) was much tougher, but I got through and won it."
Just like the Miners' game, they played under pristine weather conditions. At the end of January and early this month the Miners were dealt a bad hand. They had to practice in cold and windy weather on numerous occasions.
"Just for the mood–to have the sun out–is unbelievable," Sopel said. "Everyone is happy to play and get out on the court. For the general chemistry of the team to be at home and playing in nice weather is great."
The Miners will be back in action on Feb. 22 against Abilene Christian, and they are looking to extend their home match win streak to nine.
Javier Cortez may be reached at [email protected]
About the Contributor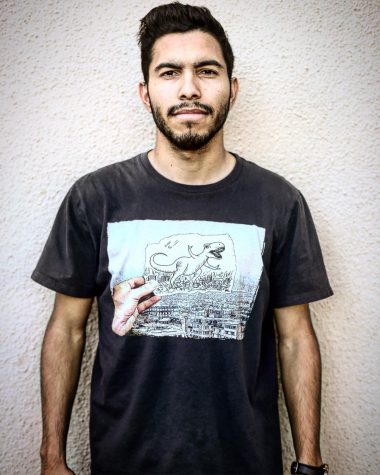 Javier Cortez, Staff Reporter
Javier Cortez is a staff reporter for The Prospector. He is a senior multimedia journalism major, with a minor in English Rhetoric.

Javier was born...