The girl next door: student dancer shares her story
Editor's note: The student interviewed in this story asked to be named by her dancing name, "Mary."
Red lights bounce off of velvet-covered walls, reflecting on mirrors and cascading down naked bodies, sweat and glitter mixing together. Upbeat synth-pop songs play loudly on the speakers, masking the clinking of shot glasses and the shouting of men.
Mary, 22, a junior English and American literature major, is petite—her body hidden beneath denim jeans, a beige long-sleeved shirt and sneakers. Her glasses make her brown eyes bigger than they are because of their strong prescription. She's as "blind as a bat," she said.
After quitting her job at Whataburger, Mary began working at Foxy's when she was 18.
"The idea of it seemed to click, making that much money. So I started waiting tables, going in at 8 p.m. and leaving around 4 a.m.," she said. "After a while, they try to flip you. They basically said you either start dancing or you have to leave. It was very rough and that's how I started as an erotic dancer. It's a business. A lot of girls don't really have a say in it."
The adult entertainment industry is grossed at $57 billion worldwide annually, according to crossculturalconnections.org.
According to the U.S. Bureau of Labor Statistics, 400,000 women were employed at U.S. strip clubs in 2012, and this number has been increasing.
Some women decide to be exotic dancers to finance high-maintance lifestyles or to make enough to pay the bills.
Many women choose to work in the adult entertainment industry because they may earn an anywhere from $20,000 to $140,000 annually.
Before the economy turned for the worst, Mary was making $400-500 a night, usually beginning work at 6 p.m. and leaving by 2 a.m.
"Now I am lucky if I make $200 a night. We (dancers) don't make as much as everyone thinks we do–the honest dancers that is," Mary said.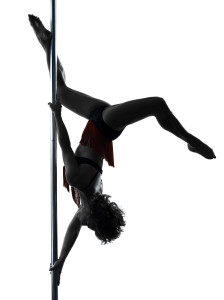 Dancers who do their stage sets, give lap dances and drink with their customers are honest, whereas those who engage in sexual acts to earn a few extra hundred dollars are coined otherwise, Mary said.
"You have politicians, engineers, doctors and lawyers in clubs, all watching you. Some will give you $60 just to take a shot with them. If a girl now is making $500-$600 a night, you know something is going on there," Mary said. "Yeah, you take your top off and some clubs want you to be nude. It all depends on what you're willing to do and where your morals and values are."
When she started her exotic dancing career, Mary was unprepared for the harsh reality of the adult entertainment industry. She failed her first semester and was put on academic suspension.
"I didn't know how to handle it. I have anxiety issues, so when I was suspended, I broke down," Mary said. "That's how my family found out what I was doing. My dad cried."
Mary's father has since believed that she has stopped dancing, but her mother, sister and husband know that she is still very active in the industry.
"My mom works at Walmart part-time and my dad is a retired lawyer. I give them $100-500 a month and when she wants more money for her cigarettes I have to stop and ask her 'are guys touching my boobs really worth your cigarettes?'" she said.
Mary's husband is in the Army and does not approve of her being an exotic dancer, but understands that she wants to be independent and help pay the bills.
"My husband knows how women in the industry are treated. It's literally like men are shopping for the kind of meat they want when they walk in—they look at color, the percentage of fat the girl has, everything," Mary said.
When asked if she enjoyed working as an exotic dancer, she said, "I do and I don't."
"I am happy that I am able to pay all of my bills on time, get Starbucks every day and eat out every day. What I don't like about it are all of the douchebags you meet. They are constantly trying to touch you, but it comes with the job," Mary said.
As Mary progressed in the industry, she began to feel self-conscious about how she looked, comparing herself with the other dancers.
"Some of the girls are like walking Barbie dolls and it's hard to compete with that. Over time, it changes who you are," she said. "You'll want to look a little bit like them."
After saving some of her earnings, Mary had breast augmentation, going from an A-cup to a D-cup.
"It didn't change the amount of money I got, but I do feel better about myself," she said.
Contrary to popular belief, exotic dancers have to pay the club or business to dance there, a house fee—usually $20 to $50 a night.
"Everything we make is tax free, but we also have to pay for our costumes and shoes, gas to get to the club and anything that we use at the club, like food," Mary said.
After working at Foxy's, Mary started working at Jaguar's, then Dreams Cabaret was built and she began working there. However, she was soon fired after pushing a customer.
"He tried touching Amber, that was her stage name—in her hoohah, so I tried pushing him off her. They fired me after that and now I'm at Red Parrot. It's full of truck drivers there, so you can imagine the smell," Mary said.
A study done by K. Holsopple, "Stripclubs According to Strippers: Exposing Workplace Sexual Violence" revealed that 51.2 percent of women working as exotic dancers were threatened with a weapon and 100 percent of them have been physically assaulted.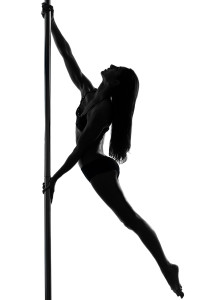 "There are men who come in drunk and start touching you or grabbing your arm, but I try to stay away from them," Mary said. "There was a man who wanted to rape me at Jaguar's, but I kicked him in the balls before he could do anything. The intent was there though."
Brenda Risch, director of UTEP's Women's Studies Program, believes that when it comes to consent, no means no, but the way today's culture has been shaped challenges this idea.
"Attitudes lead to behaviors, behaviors lead to experiences and those experiences could be voluntary or involuntary," Risch said. "It doesn't matter if you're standing there stark naked, if you said no, you said no. Our culture doesn't see it that way—if women dress in a sexually provocative way or are in a certain location, you somehow consented to other behavior."
Along with experiencing this abuse, Mary has also experienced men asking for her to perform strange acts such as urinating in a cup or giving them her used tampons, paying her $1,000 in return.
"When guys walk into a sex shop or a strip club, it's a fantasy that they have and they take that fantasy with them to their relationships outside of the club," Mary said. "They go on asking other girls to act like this and they get mad when the girls don't want to. It is a world for men made by men."
After graduation, Mary said she does not plan on working at a regular 8 a.m. to 5 p.m. day job, but if a good-paying teaching or secretarial position were to open up, she'd leave her job as an exotic dancer.
Lorain Watters may be reached at [email protected].