Miners use big second half to tame Golden Panthers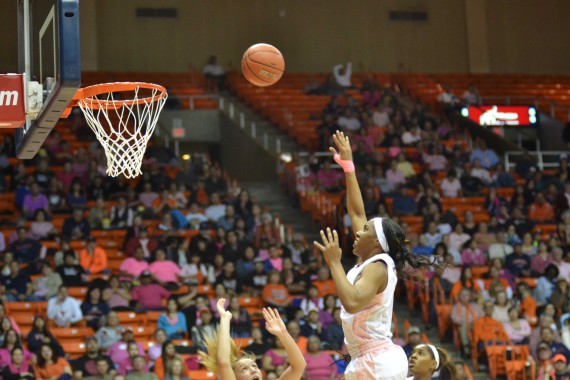 UTEP pulled away in the second half with old school three point plays to secure the win against Florida International 83-62, to make it six straight wins for the Miners.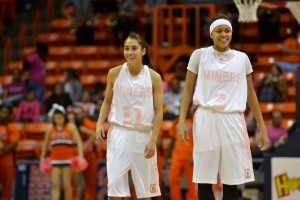 Coming into the game, both teams feature two of the best players in Conference USA. UTEP's Kayla Thornton and FIU's Jerica Coley. By the end of the night Thornton set the UTEP's single season record for double-doubles with 14. Coley on the other hand was shut down, scoring a mere 10 points, Coley was 19 points under her season average of 29.8 points per game.
After the game UTEP Head Coach Keitha Adams talked about the lock down defense on the nation's leading scorer.
"I told Jenzel and Cameasha on the bench that they did a great job," Adams said. "We just tried to keep somebody fresh on her. It's probably our best defensive outing we've had all year. It was a great win, and a great crowd."
Tonight's crowd was the biggest the women's basketball team has seen all year at 5,102.
"Everyone was fired up tonight," Adams said. "It was pink night. Everyone had a great time tonight, our fans and our team felt the energy of having some many people here tonight. I'm really proud of El Paso."
For the first thirty minutes Golden Panthers kept themselves within striking distance, but the Miners got a surprise contributor off the bench. For the second straight game freshman guard Sparkle Taylor was in double figures. Within a matter of minutes Taylor had two key three point plays to put the game out of reach for the Golden Panthers and secure the win for the Miners.
"It was big," sophomore guard Cameasha Turner said. "She's grown so much, her time was going to come. She's being feeding of off that, and the last couple of games she's brought it."
Taylor scored 16 points off the bench, in 14 minutes of play. Senior center Kristine Vitola pitched in 12 points and three blocks-only missing one shot in her 28 minutes.
The Miners are now 19-4 and 8-2 in Conference USA. The Miners will now head on the road for two games. The Miners will take on Old Dominion and North Texas on Feb. 15 and Feb. 19 respectively before their return home.
Javier Cortez may be reached at [email protected]
About the Contributors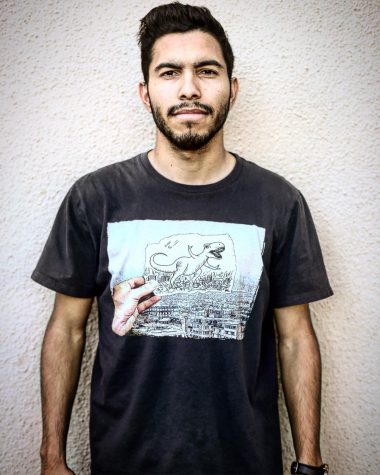 Javier Cortez, Staff Reporter
Javier Cortez is a staff reporter for The Prospector. He is a senior multimedia journalism major, with a minor in English Rhetoric.

Javier was born...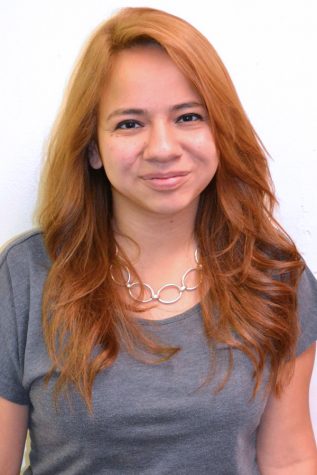 Michaela Roman, Editor-in-Chief
Michaela is a Senior Digital Media Production major at The University of Texas at El Paso. As the Editor-in-Chief, and former Photo Editor of The Prospector,...