UTEP soccer announces 2014 recruiting class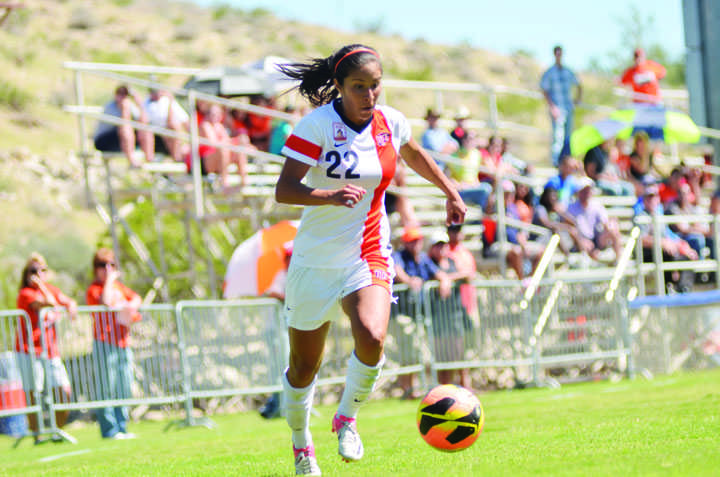 UTEP head soccer coach Kevin Cross announced the signing of seven players to national letters of intent on Wednesday.
"UTEP Soccer is very excited to add seven talented new players to our UTEP Soccer family," head coach Kevin Cross said. "I would like to give the UTEP Soccer team and staff major credit for the recruitment of these players. Our UTEP Soccer team makes our recruits feel welcome when they visit the campus, and our players go out of their way to be excellent student-hosts to these recruits."
"The UTEP Soccer staff includes Heather Clark, Ashleigh Decker and Andrew Latham, as well as our strength coach, Jon Leitch, soccer trainer, Brandon Burris, and academic advisors Jeff Amey and Maria Hernandez.  I am very appreciative of the new signees club coaches who are listed below and have been instrumental in the recruitment of their players."
Below are bios on the Miners' seven signees:
Kennadie Chaudhary
Glenlawn Collegiate, WSA North Stars
Winnipeg, Manitoba
Member of the National Development Centre in Manitoba for the past four years … travelled to NTC weekends in 2011 & 2012 … member of the Manitoba provincial team from age 12 to 16… competed in three provincial team national competitions (2010, 2011 & 2012) … helped Manitoba secure a silver medal at the 2011 Western Canada Summer Games in addition to qualifying for the 2013 Canada Summer games … helped her club team, the Winnipeg North Stars, advance to the 2013 Club Nationals … spent her youth with Bonivital Soccer Club and played at the 2011 Club Nationals with the squad … voted the Glenlawn Collegiate Athlete of the Year for the 2010-11 and 2011-12 academic years … all-around athlete who competed at the varsity level for Glenlawn Collegiate's basketball, track & field and volleyball squads … one of the school's most accomplishment track athletes … secured six first-place finishes at the divisional meet in June 2013 … was voted MHSAA's Athlete of the Week that month as well …member of the institution's honor roll since a freshman … owes her soccer career to many coaches but in particular Robert Gale, as well as the amazing support from her friends and family…is thankful for her grandfather's confidence in her and her faith in God…began soccer at the age of 4…daughter of Faheem and Melody Chaudhary…born 10/6/96.
Margaret Hadley
Vancouver Whitecaps U18 Girls Elite, West Vancouver Secondary High School
Vancouver, British Columbia
Currently plays for Vancouver Whitecaps U18 Girls Elite (2012-2014) … won the Gothia Cup (Sweden) in summer 2013 while staking the Pacific Coast Soccer League regular-season and cup title in 2012 and 2013 …. squad was the Mcddams Cup Champions in 2013 … also helped team take home the Metro Women's Soccer league and cup title in 2013 … played in the Las Vegas Showcase in March 2013 … the team rolled through with an undefeated record at the 2012 San Diego Final Four … been so distinguished to compete with the British Columbia Provincial Team … helped it win the gold medal at the 2013 Canada Summer Games … received a bronze medal at the U15 2011 nationals and took home the silver at the U14 2010 nationals … previously competed on the club level for Mountain United in the BC Soccer Premier League … was the league's leading scorer in 2012, and an instrumental figure for her team taking home the provincial cup championships … member of National training center from 2009-2011 … would like to thank coach Jesse Symons for helping her development … also participated in basketball, volleyball, track and tennis for West Vancouver Secondary School … was named to the basketball 2011 provincial all-star team … starting point guard who led the team to a third-place finish at provincials … daughter of John and Cynthia Hadley … has two brothers and one sister.
Kennedy Miller
Flower Mound High School, D'Feeters '96 ECNL
Flower Mound, Texas
Member of D'Feeters '96 ECNL team since its inception at u10 … pre-ECNL accomplishments include being the State Cup Champion and Premiere League Champion in addition to a Region III finalist … coached by Hugh Bradford and Meagan Wilson …  D'Feeters '96  were recognized as a regional power and national title contender … three-year letterwinner for Flower Mound HS … helped lead the squad to the playoffs each season, including staking the school's first district title and an eventual regional semifinalist appearance … recognized as the Co-Defensive Player of the Year in 2012-13 with future Miner teammate Sydney Rapp … member of the National Junior Honor Society and Student Council .. recipient of "Jammin' Jag" award and recognized by teachers for being an exemplary student … community service includes organizing a drive to collect used soccer cleats for distribution to the economically disadvantaged and volunteer work at Christmas for Mission Arlington … daughter of Peggy and Mike Miller … has one brother, Spencer … her family, especially her grandparents, Rex and Ellen Miller, are very proud of her and excited for her new chapter at UTEP … grandparents are former El Paso residents and lifelong Miner fans.
Jeanna Mullen
Theodore Roosevelt HS, San Antonio Classic Elite '96
San Antonio, Texas
Plays for San Antonio Classic Elite '96 girls, coached by Dennis Chavarria … four-year Varsity starter, team captain and leading striker for Theodore Roosevelt High School … has piled up more than 75 goals and 15 assists during her career … received First-Team All-District honors for three straight years … voted to the Northside ISD All-Tournament 2013-14 team while landing on the East Central All-Tournament 2011-12 squad … 2013 All-City team honoree … reaped Athletic Scholar honors from 2011-13 … will graduate suma cum laude under the distinguished graduation plan … her GPA of 4.3 places her third out of 674 students in her class … National AP Scholar and National Honor Society member … is the senior class president … has logged more than 240 hours of community service and taken trips to feed the homeless … daughter of Daniel and Eva Mullen … has five siblings, including her twin, Jessica … born in Sao Paulo, Brazil (9/15/95).
Sydney Rapp
Flower Mound High School, FC Dallas 96 ECNL
Flower Mound, Texas
Plays for FC Dallas 96 in the ECNL, which is coached by Ben Waldrum and Chris Ring … previously played for FC Dallas 95 under the direction of Young Kang … selected for the ECNL Player Development Program in 2012 and 2013 … four-year varsity member for Flower Mound High School … served as captain for two years … tabbed as the squad's Co-Defensive MVP along with future Miner teammate Kennedy Miller … cites coaches at Premiere One Soccer Schools, Jeff Johnson, Lloyd Biggs and Brian Ziegenhagen as instrumental in her development as a soccer player … also believes that nothing she has accomplishment would be possible without God and the unwavering support of her parents … daughter of Jay and Susan Rapp … born 9/22/95.
Taryn Sherman
Ronald Reagan High School, San Antonio Classic Elite '96
San Antonio, Texas
Four year Varsity Letterman in Soccer and Track for Ronald Reagan High School … First-Team All-District 26-5A in 2013 while securing a spot on the second team in 2012 … invited to ODP Training Camp in 2012 and 2013 … multi-sport standout (track) who was a 4X200m and 4X400m District Champions and Regional Semi-Finalists during her freshman year … 4x400m Regional semi-finalist as a sophomore and a 4x200m Area semi-finalist during her junior season … still holds school records at Lopez Middle School for the 200m … claimed three state club soccer championships with Sparta 96 Girls in Utah … started playing soccer at the age of 4 … member of the Key Club … other community service involvements include helping at the food bank and making blankets and kits for the homeless with her church … daughter of Rob and Kim Sherman … has an older brother and a younger sister … born 10/11/95.
Carmen Webster
The Woodlands High School, Texas Rush Soccer '95/96 ECNL
Spring, Texas
Cited as a four-star recruit according to Top Drawer Soccer … plays for Texas Rush Soccer 95/96 ECNL team under Stuart Fitzsimmons … top scorer for the team during the 2012-13 season … selected to play in 2010-2012 USSF trainings … tabbed to compete for 2013 ECNL PDP … voted to the 2012 and 2013 Phoenix, Ariz., ECNL All Event Team … four-year varsity starter at The Woodlands High School … has secured District 14-5A honors as a junior and senior … received All-District second-team accolades in 2011-12 … served as captain for the squad from 2012-14 … second-leading scorer in the league in 2013 … clutch player who tallied two goals to propel her team to the finals in 2013 … was the leading scorer in the State Classic League Girls U16 in fall 2011 …thankful for Stuart Fitzsimmons and Dave Dengerink for pushing her to get to her level of play and for her parents Rick and Cynthia Webster for their unconditional support … born 6/6/96.
Information provided by UTEP Athletics.
About the Writer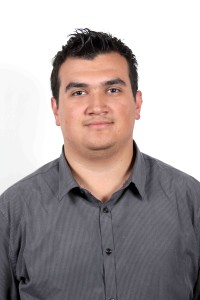 Edwin Delgado, Sports Editor
Edwin is a senior  multimedia journalism major who came  to The Prospector in May of 2012 as a correspondent. He became the sports editor starting the...