Turner working well with new mindset
"She's just so active. She gives us a lot of energy." – Kelli Willingham, senior guard.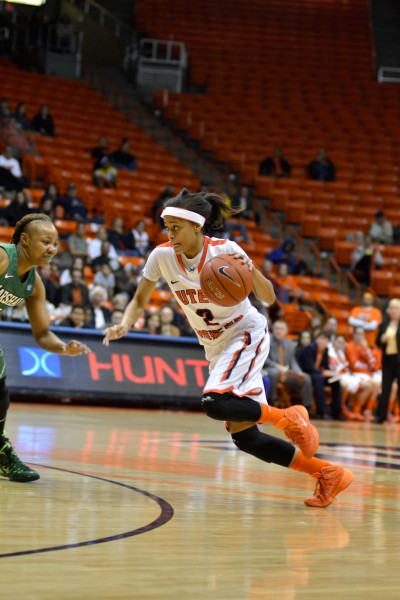 In college you must grow and adapt to change, which sums up junior Cameasha Turner's first two years at UTEP.
Starting out her freshman year on the bench for the women's basketball team, to becoming a full-time starter was not an easy transition. The Dallas, Texas native said her mindset was the biggest change she made in her game.
"I really had to work on my attitude," Turner said. "I was so defensive when I came in my freshman year and it got me into a lot of trouble. During my freshman year I talked back a lot, I didn't listen and I just wasn't coachable."
An attitude adjustment has paid dividends. At the end of her freshman year, Turner entered the starting lineup and started in six of the last eight games for the Miners.
Even on the court, Turner has changed and become better. Along with her attitude, Turner has made a complete turn around in every aspect of her game.
Before coming to UTEP, defense was not part of her game, now Turner is synonymous for it.
"Even though I'm probably one of the best defenders our team has, I hated it in high school," Turner said. "Coach Adams helped me and showed me that I'm a good defensive player. I try to work hard every day in practice. Now, as a player, I feel that's what separates me as a player. Not everybody wants to play defense."
This year, Turner has started all 20 games. Abiding by Adams' key principles to hustle on defense and have intensity.
"She's just so active. She gives us a lot of energy offensively and defensively," said senior guard Kelli Willingham. "Now she has a much better attitude. She's more positive and she works harder."
The intensity and drive Turner brings on the court, she brings to  the classroom. Last year Turner was named to the 2013 Conference USA Commissioner's Academic Honor Roll. She was also a recipient of the 2013 Conference USA Academic Medal.
"I take my studies real serious," Turner said. "Back in high school I was a valedictorian, so school has always been important to me. I'm the first person in my family to go to college, so I put that on my back and take it everywhere I go."
Turner shows a strong commitment to her study of criminal justice. Her major represents the person she is and where she came from.
"I stand up for what I believe in, that's just who I am. I'm going the criminal justice route because the criminal justice system is so crooked," Turner said. "I want somebody that has integrity and character like me."
As far as her goals for the rest of the season and for her future at UTEP, team accomplishments are all  on Turner's mind.
"I would like to win the conference first off," Turner said. "Then win the conference tournament and get into the NCAA Tournament. Hopefully by the end of my career, we make history. Possibly making it to the Final Four or something that's never been done at UTEP."
Javier Cortez may be reached at [email protected]
About the Writer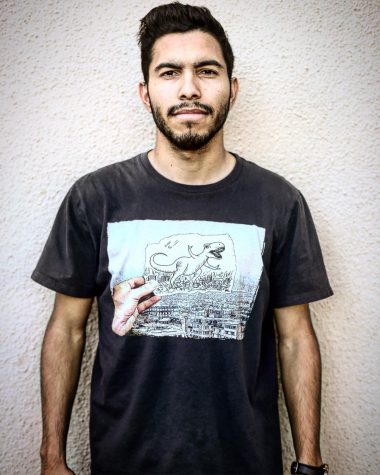 Javier Cortez, Staff Reporter
Javier Cortez is a staff reporter for The Prospector. He is a senior multimedia journalism major, with a minor in English Rhetoric.

Javier was born...