Craft and Social caters to beer and wine enthusiasts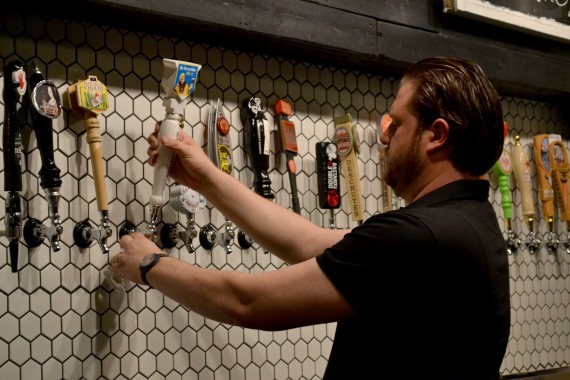 As Downtown El Paso begins to pulsate with new businesses opening their doors, a new establishment is catering to beer and wine enthusiasts alike.
Craft & Social opened its doors Jan. 18 and is located on 305 East Frank-lin St.
The owners of Craft & Social started looking for a spot back in March 2013. By mid-July, the owners agreed to open their social establishment Downtown.
"(It's) always been my dream to own my own business, even if I graduated from UTEP in finance" said Rafael Terrazas, one of the owners of Craft & Social. "I wanted to come back to El Paso and help it become a progressive city like many other large cities in the country."
All the aesthetics of the establishment are a craft, from the 20 beers that are on draft to the artisan furniture and artwork, Terrazas said.
"We wanted to portray something authentic, something real," Terrazas said.  "We adapted the 'craft' part of our name because of our focus is on craft beer as opposed to beers that are well known and because we wanted our establishment to be furnished with hand-crafted pieces."
With the craft beers on draft and extensive wine offerings, Craft & Social aims to broaden El Paso's knowledge of beer and wine selections.  The owners brought the current selection directly from Austin. Terrazas came up with the idea for the establishment while he resided in Belgium and Austin.
"Craft & Social is a method to help El Paso, especially downtown, to feel more like an urban city.  It's a way to help the progressive moment here," Terrazas said. "We wanted to invite traffic to downtown that otherwise wouldn't come to this area, especially during the nighttime and weekends when downtown slows down."
Terrazas also said that they wanted to open a place where individuals could socialize and enjoy craft beer.
"Life now is extremely fast paced, with everyone trying to be everywhere at once and all the technological advances that make us feel rushed," Terrazas said.
Craft & Socials' two other owners, Eric Nuñez and Michelle Arnold, are also UTEP alumni and most of the artwork displayed at Craft & Social is done by Arnold.
"The artwork is pretty relevant to the place," Arnold said. "In the craft beer community, it's not uncommon for breweries to get known (or unknown) artists to design the labels for their bottles. My favorite example is Jester King from Austin. So with that in mind, I knew Craft & Social needed unique recycled art."
Terrazas said that they like to think that the "social" part of Craft & Social stands for social sustainability, rather than just socializing.
"The name and the art definitely are entangled. The pieces are hand crafted obviously, but they're socially responsible too," Terrazas said. "When I got on board for this project I knew I had to put my eco-friendliness into the mix. Ninety percent of the place is recycled, refurbished, reused."
Alejandro Ramirez, a junior advertising major at UTEP, said that the vibe at Craft & Social is unique.
"I love the ambience of the place, it's different from the rest of the places around here," Ramirez said. "Although I don't spend as much time at Craft & Social as I normally do at any other bar, I like that it gives a feel of short time span.  It's a great place to have drinks before heading elsewhere. It surely gives a relaxing vibe after a day of notetaking and reading, working, etc."
UTEP friends have definitely helped in bringing in a different group of clientele, Terrazas said.
"Students tend to like to sit and socialize with each other after a day spent at school, and this is a place where that can be done," he said.
Craft & Social offers a homey and cozy environment.  The layout and furniture arrangement seems to invite the customers to engage in conversation.
Samples of both beers and wines offered are available upon request.
Craft & Social is open Monday through Friday from 4 p.m.-12 a.m. and until 1 a.m. on weekends.  The owners plan to show indie/foreign films on Sundays as well as live music in the near future. For more information, call 203-4353.
Jose Soto may be reached at [email protected]
About the Writer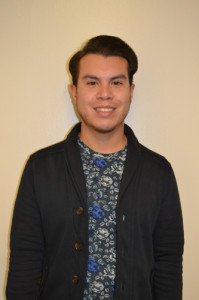 Jose Soto, Staff Reporter
Jose Soto is a multimedia journalism major with a minor in creative writing. He joined The Prospector team in November of 2013 as an entertainment reporter....