Kansas State, Texas Tech highlight 2014 UTEP football schedule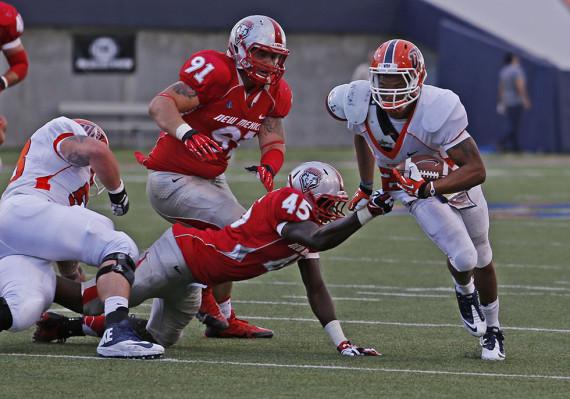 UTEP's 2014 football schedule was released today. The Miners' home schedule is highlighted by non-conference matchups with Big 12 rival Texas Tech and I-10 rival New Mexico State as they celebrate their centennial season.
The Miners will open play with non-conference games against New Mexico, Texas Tech, New Mexico State and Kansas State. UTEP's eight-game Conference USA slate features dates with Louisiana Tech, Old Dominion, Texas San Antonio, Southern Mississippi, Western Kentucky, North Texas, Rice and Middle Tennessee State.
"We are excited about a very challenging schedule," said head coach Sean Kugler. "We play five bowl teams from 2013 and have a very attractive home schedule with six games in front of our great fans."
2013 bowl opponents on the Miners' schedule include Texas Tech (Holiday), Kansas State (Buffalo Wild Wings), North Texas (Hear of Dallas), Rice (AutoZone Liberty) and Middle Tennessee (Bell Helicopter Armed Forces).
UTEP will kickoff the 2014 campaign on the road versus New Mexico on Aug. 30. It will mark the 78th meeting between the rivals, and the first in Albuquerque since 2010.
The Miners will return home to battle the Red Raiders on Sept. 6.  The two squads last squared off during the 2007 season, with the Red Raiders posting a 45-31 victory in Lubbock. The matchup in 2014 will mark Texas Tech's first visit to the Sun Bowl since 2006, when it used a 49-yard field goal in overtime to pull out a 38-35 victory over the Miners.
Texas Tech opened the 2013 season with a seven-game winning streak under the leadership of coach Kliff Kingsbury. The Red Raiders earned an invite to the Holiday Bowl and drilled No. 14 Arizona State, 37-23.
UTEP will take on rival New Mexico State at the Sun Bowl on Sept. 13. This will be the 92nd meeting between the Miners and the Aggies.  UTEP has posted five wins in a row over New Mexico State, including 42-21 in Las Cruces last season.
Following a bye week, the Miners will venture to Big 12 country to challenge Kansas State in Manhattan, Kan. on Sept. 27. UTEP and the Wildcats have met twice previously. Kansas State downed the Miners, 40-7, in Manhattan in 1999. The Miners prevailed in the only other meeting, 20-6, in El Paso in 1947.
The Miners will kick off conference play on the road, facing Louisiana Tech on Oct. 4. The team will return to El Paso to host Old Dominion Oct. 11 on homecoming prior to their bye week.  Three of the Miners' next five conference games will take place on the road against UTSA on Oct. 25, Western Kentucky on Nov. 8 and Rice on Nov. 21.  The latter is a Friday game.  The Miners will host Southern Mississippi on Nov. 1, North Texas on Nov. 15 and MiddleTennessee State on Nov. 29 as they close out the regular season with three November games in the Sun Bowl.
Six of the Miners' last seven games will come against squads that posted seven or more victories in 2013 – Old Dominion (8-4), UTSA (7-5), Western Kentucky (8-4), North Texas (9-4), Rice (10-4) and Middle Tennessee (8-5).
The 2014 C-USA alignment will feature seven teams in the East Division and six teams in the West Division.  FIU, Florida Atlantic, Marshall, Middle Tennessee, Old Dominion, UAB and Western Kentucky comprise the East Division, while Louisiana Tech, North Texas, Rice, Southern Mississippi, UTEP and UTSA make up the West Division.
FULL SCHEDULE:
Aug. 30 – at New Mexico
Sept. 6  – vs. Texas Tech
Sept. 13 – vs. New Mexico State
Sept. 27 – at Kansas State
Oct. 4 – at Louisiana Tech
Oct. 11 – vs. Old Dominion
Oct. 25 – at UTSA
Nov. 1 – vs. Southern Mississippi
Nov. 8 – at Western Kentucky
Nov. 15 – vs. North Texas
Nov. 21 – at Rice
Nov. 29 – Middle Tennessee State
Information provided by UTEP Athletics.
About the Writer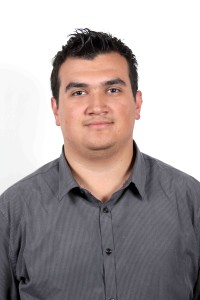 Edwin Delgado, Sports Editor
Edwin is a senior  multimedia journalism major who came  to The Prospector in May of 2012 as a correspondent. He became the sports editor starting the...