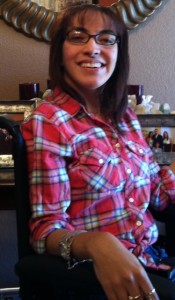 University life is filled with so many components. Students are expected to learn and prepare themselves for the challenges of real life. This can be very difficult when the demands to complete a degree require a lot of effort and sacrifice. At the same time, students are expected to develop the skills and tools in a social setting to become well-rounded citizens.
Enjoying life and getting a degree may seem to be at opposite purposes. While you can understand that the need to balance both sides is important, it's hard to manage the time and resources for both undertakings.  Students have to complete so many tasks and meet numerous deadlines during a semester that it seems there is no time to enjoy life itself.
However, students are expected to have fun–to enjoy the college experience and their youth at the same time. The idea to have fun can vary in many ways, but a student's main goal should be to experience different things and enjoy their time and relax for a while.
UTEP offers many entertainment options for students and the community.  Sports, fine arts and educational events are provided throughout the year in an effort to involve students in all aspects of student life. The city of El Paso also offers many events in which the people can enjoy the culture and environment of the region.
There are so many events and occasions in which students are invited to attend or to get involved. These can be enticing for many because it is normal for students to want an outlet to distract from academic routines. I am not discouraging anyone from attending the social events related to the university or the community.  I am just acknowledging that it is very hard to be a social butterfly and also be a bookworm and do well in school!
I would like to know your personal experiences about how you balance your academic work and your social life. Please share with us your experiences so we can develop a discussion in our blog about entertainment and the students at our university. The important aspect about this blog will be to share and learn from one another.
Selene Soria may be reached at [email protected].