Local gallery fosters space for artists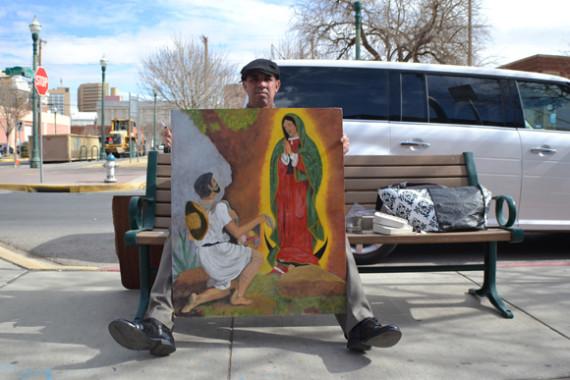 Located on the corner of Overland near downtown El Paso stands a unique stone building that houses local creativity.
At the Rock House Gallery, local artists, poets and musicians show off their work without having to pay for the set up or taxes.
Owner Mike Patino created this gallery in order to give local artists the chance to express themselves and to be able to sell their artwork.
"Art should never be taxed. Their labor should be paid off," Patino said. "The artists get to show off their art in a market environment and they can come and sell them. People can meet one-on-one with the artists when they come down to the market."
The outside walls of the gallery showcase a mural that was painted by a group of art students. While the students were being graded for creating the mural, Patino said he enjoyed their work.
"The mural was excellent. There should be more places for people to actually express their abilities instead of hiding them in alleys or ditches," Patino said. "I love the participation of the local artists."
The Rock House Gallery houses poets, musicians, dancers, tarot card readers and jewelry makers. Students and other local artists are encouraged to contribute as well.
"Any opportunity that any students or anybody here has to show off there work is good," said art professor Hector Romero. "By all means, there needs to be more places like that."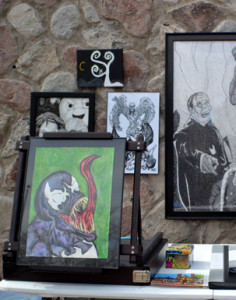 While the café part of the building is not quite set up, the entertainment is still there. According to Patino, the Rock House is also looking for bands and musicians to play at events.
"I'm open to suggestions as far as dealing with art," Patino said. "The Rock House makes no profit, so the artists can keep the money they earn for their work. I'd like more future young artists to come and participate so that the community gets to know them. They get recognized."
The next event that will be hosted by the Rock House Gallery will be the Guerrilla Art Market, which will take place at 6 p.m. on Jan. 30. The gallery is located at 400 W. Overland Ave. For more information, call (915) 269-9163.
Amber Gomez may be reached at [email protected]