Déjà Vu for new head coach Myriam Sopel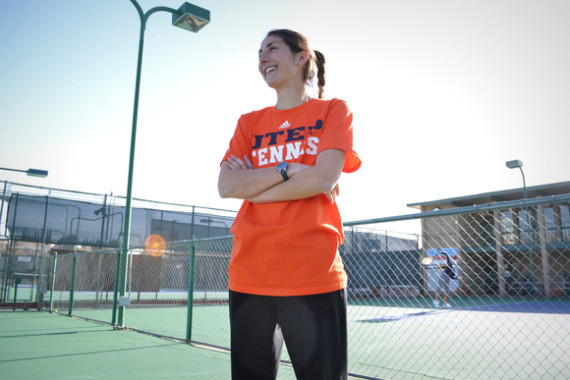 One constant in sports is change. In the waning moments before the start of the 2014 spring season, UTEP's women's tennis head coach Mark Roberts jumped ship. After a little more than a year at UTEP, Roberts is now an assistant coach at Southern Methodist University.
"Nobody expected it," said junior Davina Meza. "When the news came officially, we didn't know what would happen. We were not sure if we were going to get a new coach, or if we were going to stay with our assistant coach. Everyone was disappointed, but thank God we got a coach fast."
Shortly after the bad news, the Miners found Myriam Sopel. Less than a month into her tenure at UTEP, the Miners will head to San Antonio for three straight days of dual matches. The Miners will open on Jan. 31 against McNeese State, followed by Texas State and UT San Antonio. Going through a change of coach is never easy, But having someone that has been through the process helps. Sopel took over as head coach in December 2012 at the University of Idaho.
"It's not ideal for the team," Sopel said. "I've done it before, coming from Wagner College to Idaho. So far, it's been pretty good, the girls are great and really understanding."
She will have to wait before implementing her teaching style and getting to work on details. Bringing the team together and bonding comes first.
"I'm really focused on the team atmosphere," Sopel said. "Right now, I'm looking for the girls to bond with each other, being cohesive and adapting better and better each day." Gaging how the players perform this week, and setting goals is something that will come down the road. "I'm expecting to see a lot of team spirit, bonding, cohesiveness and giving our best effort," Sopel said. "I think the results will come later on down the road. If they put the effort in practice, it's going to show on the court."
The Miners will be led by senior Rebecca Calvillo. The Durango, Mexico native is playing the number one singles spot, as well as the number one doubles spot for the Miners with Meza.
Fellow seniors Marie LeBlond and Gabi Vazquez will be looking to start their last semester in style. The two combined for a 38-24 singles record and 15-7 doubles record in the 2012-13 season.
Junior Anastasiya Sylenko, sophomore Matilda Rose Tench and lone freshman Daphne Visscher round out the 2013-14 tennis team.
Assistant coach Martina Trierweiler has seen the whole process and has plenty of experience as a player in her five-year career. Through the process, Trierweiler has seen the girls come out stronger and ready to fight.
"It's been a good experience," Trierweiler said. "We've been having good practices and she (Sopel) has been pushing the girls like I've never seen before, so it's good. I think she's going to bring a freshness to the team—she's full of energy, she's ready to go, so it's something fresh." The team has been building up to this point throughout the fall semester, and at the end of the day the ultimate goal is to win. "We expect to win, there is nothing that tells us not to win, so our expectations are to always win," Trierweiler said.
Javier Cortez may be reached at [email protected]
About the Writer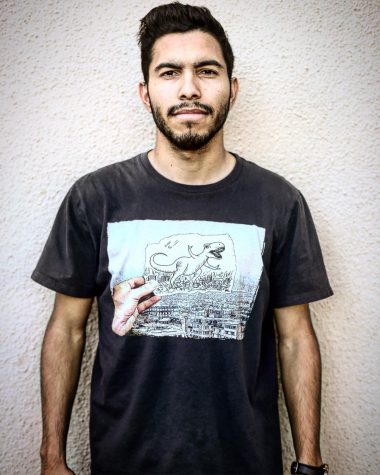 Javier Cortez, Staff Reporter
Javier Cortez is a staff reporter for The Prospector. He is a senior multimedia journalism major, with a minor in English Rhetoric.

Javier was born...