Miners begin three game home stand Saturday against UTSA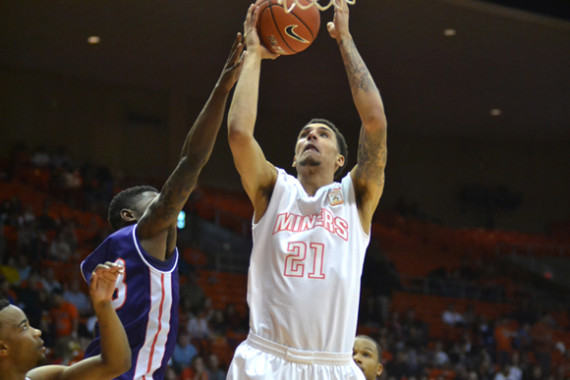 Coming off two big road wins against Middle Tennessee State and Alabama Birmingham, the Miners are back home looking to make it four straight conference wins on Saturday against the Texas San Antonio Roadrunners.
The Miners four game conference win streak would be the first since the 2011-12 season and their best record in the first 20 games since the 2010-11 season when the won 16 of their first 20 games.
However head coach Tim Floyd doesn't feel the team has accomplished anything just yet.
"We really haven't done much, we only picked up two really nice road wins to give ourselves a chance in this league," Floyd said. "The margin of error is small, we need to play tremendous defense regardless of who we play, but I'm proud on their effort and ability to stick with the gameplan."
In their last 10 games the Miners are 8-2, their average margin of victory is by 8.5 in their eight wins. More importantly the Miners are among the best in team defense in Conference USA, the Miners rank in the top two in defensive simple rating system (DSRS), defensive rating (Drtg) and opponent's points per game (opp-ppg).
"That's our identity right now as a team," said senior center John Bohannon. "We have one of the best field goal percentage defenses in the nation and that's who we are that's our identity."
After starting off with four straight losses to open the season, the Roadrunners of UTSA are sitting one game below five hundred at 6-7.  The Roadrunners are led by junior guard Keon Lewis and senior guard Devon Agusi. Agusi and Lewis are averaging 12.2 and 14.3 points per game respectively.
"They are a good team. You can't overlook anyone in this league," said junior forward Cedrick Lang. "We are going to have to show up and play our game, but if we keep doing what we've been doing we'll be successful."
On paper the Miners should be overwhelming favorites, UTEP is producing some of their best defense of the season. Going by the Roadrunners record, Saturday's game could be the Roadrunners biggest loss. UTSA has lost to sub-par below average teams like, Northern Arizona, Texas Pan American, Cal State Bakersfield, Georgia Southern and Texas A&M Corpus Christi.
Despite the Roadrunners underwhelming record, Floyd won't take UTSA lightly and will take any advantage he gets while playing at home.
"We've got to go back home and play better than the last time we were home against Charlotte," Floyd said.  "Hopefully our crowd is going to turn out and realize we're really under the gun here and we need all the help we can get. I'm hoping for our biggest crowd of the year when we play Saturday."
Although Coach Floyd speaks some truth in how depleted his team is, with the losses of McKenzie Moore, Jalen Ragland, and Justin Crosgile, the Miners are on the upswing. Floyd doesn't lack coyness when talking about his team, but it's debatable the Miners are playing the best basketball of the season.
The combined record of the Miners last two opponents is 24-11 and while in search of a consistent third scorer, Vince Hunter has seemed to fill the void. After struggling against Charlotte, playing only 14 minutes due to foul trouble, Hunter posted back-to-back 20-point games on the road.
Bohannon said that despite facing a new in-state team in conference it doesn't make it a rivalry just yet.
"No, I wouldn't say that (UTEP-UTSA being a rivalry). We need to play a couple of more years and a couple of more games," Bohannon said. "We do want to beat them really bad, they beat us here two years ago and we didn't forget about that."
Floyd has won 399 career games so far and will seek to reach the 400-win milestone against UTSA.
"I haven't given it much thought, but I have been doing this for a long time and should probably accumulate some (wins) along the way." Floyd said.
The Miners bench might be shorter, but the players that are getting their number called are stepping up. Saturday's game against is the first of a three game home stand and an opportunity for the Miners to gain traction in Conference USA.
Edwin Delgado contributed to this story.
Javier Cortez may be reached at [email protected]
About the Writer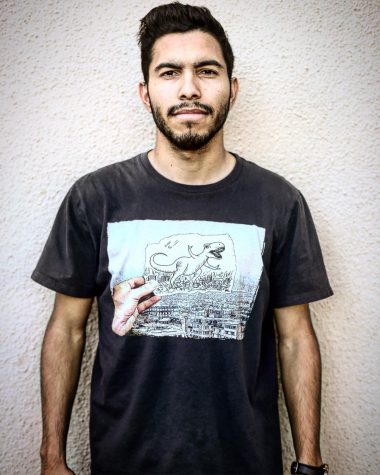 Javier Cortez, Staff Reporter
Javier Cortez is a staff reporter for The Prospector. He is a senior multimedia journalism major, with a minor in English Rhetoric.

Javier was born...