Get Reel Film Series ready to reel in audiences with a great line-up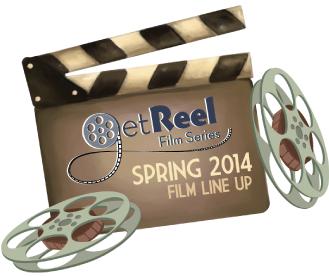 Get Reel Film Series is ready to start popping the corn kernels and reeling in some great films this spring semester.   The line-up features some of the best films released this past year, a couple of which have been nominated for Oscars. "Captain Phillips," starring Tom Hanks, which will kick off the series on Jan. 31 and Feb. 1 at the UTEP Union Cinema, located on the first floor of the Union Building East.
The Union staff has managed to secure some popular names for the series, such as the Best Picture Oscar-nominated film "Gravity," starring Sandra Bullock, who is also nominated for Best Actress.  Buzz-creator "The Hunter Games: Catching Fire," along with films such as "Saving Mr.Banks" and "The Hobbit: The Desolation of Smaug," will also be featured.   Kid-friendly movies such as "Frozen," "The Nut Job" and "Thor: The Dark World" will give families an opportunity to partake in the series.
Previously, the film series was focused primarily on independent and educational films.  With the revamping of the series, the theater has seen a more than 50 percent growth in attendance, according to Alexandra Garcia, event services coordinator at Union Services.  However, the new series doesn't stray too far from its original intention.  This year, the series will also feature "Black Fish," a film that deals with killer whales that are kept at water parks and the controversy surrounding their growing number of attacks on staff and personnel. The series also features Lee Daniel's "The Butler"–– a film that portraits an African-American butler who worked at the White House during the Civil Rights movement and the Vietnam War.  The film, which deals with issues of race and working-class ethics, will be featured during the month of February for Black History Month.
An exciting new feature for this year's film series are season passes, which allow access to all 12 films.
The general public can purchase them for $20, while UTEP faculty/staff and students passes are available for $10.  Individual passes are $2 for general public and $1 for the UTEP community.   A three-piece combo that includes a canned soft drink, popcorn and a hotdog or nachos, is available for purchase at the concession stand for $5,
The Union Cinema offers ADA accommodations and all films will feature closed captioning.  For visitor parking, please visit www.parking.utep.edu for full listings of guest parking areas.  For more information, please call 915-747-5711 or visit www.facebook.com/UTEPUnion. For movie synopsis and updates, please visit www.utep.edu/union.
All films will be screened Fridays and Saturdays at 7 p.m.:
Jan. 31 & Feb. 1- "Captain Phillips" (PG-13)
Feb. 7 & Feb. 8- "Catching Fire" (PG-13)
Feb.14 & Feb.15- "About Time" (R)
Feb. 21 & Feb. 22- "The Butler" (PG-13)
Feb. 28 & March 1- "Thor: The Dark World"
March 7 & March 8- "Frozen" (PG)
March 21 & March 22-"The Hobbit: The Desolation of Smaug" (PG-13)
March 28 & March 29- "Gravity" (PG-13)
April 4 & April 5- "The Nut Job" (PG)
April 11 & April 12- "Instructions Not Included" (PG-13)
April 25 & April 26- "Black Fish"
May 2 & May 3- "Saving Mr. Banks" (PG-13)