Forty-eighth annual estate planning conference holds first of five-part series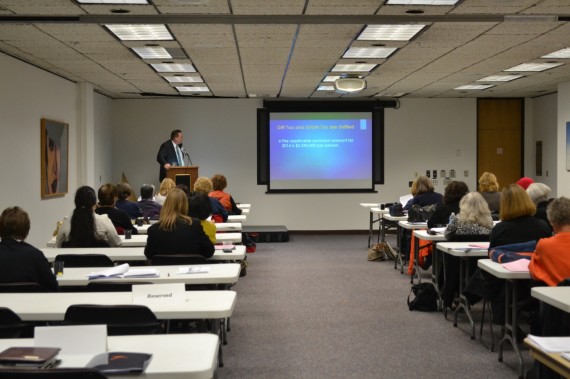 In the first of a five-part series, the UTEP's Woman's Auxiliary and the Office of Institutional Advancement hosted its 48th annual estate planning conference for women  Thursday at the library.
At the conference, attorneys Lauren D. Serrano and Alan Gluth spoke about the legal aspects of estate planning and transfer taxes.
"It's a much needed seminar. Everyone is interested in how to manage their money and how to make contributions to our university," Alicia de Jong Devis said. "I don't want to miss any of the seminars. You build up on knowledge and at the end of the last presentation, I'm sure I'll have a better understanding of how to manage my resources."
Over the five weeks there will be attorneys, public accountants and financial advisors. During each of the seminars, each two hours and 45 minutes long. two speakers will cover topics like life insurance, charitable giving, or income taxes.
"You could benefit from any single session," said David P. Hassler, program director. "It's a series and it's best experienced as a series. It's designed to cover the whole water front, and if you only come for one, you get just a small part of the beach."
The conference dates as far back to 1966. Hassler has been the facilitator since 1991. He is an attorney and board-certified in estate planning and probate law by the Texas board of Legal Specialization. During the last Thursday of the conference, Hassler will be speaking about asset protection in estate planning.
"We have a number of people who repeat," Hassler said. "The reason why they keep coming back is because they forget or the law changes. The law changes, and we've dropped and added subjects over the years. We used to not talk that much about charitable giving, and now we do that."
Lucy Garcia, the Director of gift planning at UTEP, will be speaking on charitable giving in estate planning on Feb. 6.
"It gives out basic information which all women should be aware off," Garcia said. "It provides basic information that is useful as they go on in their life."
The next conference will take place at 8:45 a.m. Jan. 30 at the library. Certified financial professional Monica Narvaez will be covering life insurance in estate planning and attorney Stancy Stribling will finish with elder law in estate planning.
Javier Cortez may be reached at [email protected]
About the Contributor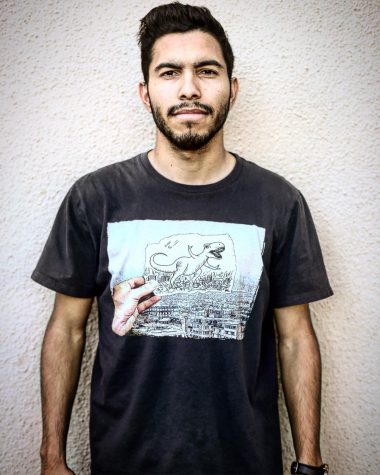 Javier Cortez, Staff Reporter
Javier Cortez is a staff reporter for The Prospector. He is a senior multimedia journalism major, with a minor in English Rhetoric.

Javier was born...