Turning a negative into a positive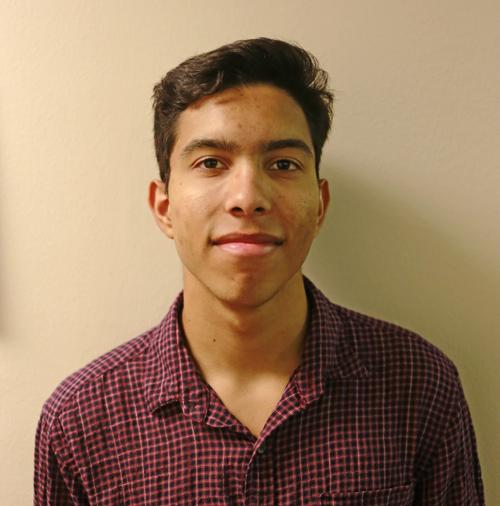 Unless you've been living under a rock, or you don't care for UTEP basketball, you have heard about the three UTEP basketball players who were kicked off the team for gambling on athletic events.
At first glance, it seems like that's the new norm for UTEP basketball. In the summer they got scammed out of their best recruit in school history, and 10 games in they were 5-5. Sadly, for the first time in eight years, they were swept by New Mexico State in the Battle of I-10. Then this happened. Bad luck seems to be the theme of the 2013-14 UTEP men's basketball team.
In just four months, the Miners went from an NCAA tournament dark horse to a team on the brink of mediocrity.  Three weeks into January, and it's been the exact opposite. The Miners came off two big road wins against Middle Tennessee State and UAB, and they have established their defense after struggling early on in the season with foul trouble due to NCAA rule changes.
Senior center John Bohannon has been named Conference USA Player of the Week twice, freshman forward Vince Hunter has played his best back-to-back games in his young UTEP career, C.J. Cooper seems to be coming out of his shooting slump and Julian Washburn is Julian Washburn (the best defensive player on the team).
At the moment, UTEP has responded really well, but in the long run the major flaws might surface and here is why.
When you look at the level of  play of Conference USA, where there isn't much, due to the fact that SMU, Houston, UCF and Memphis left to the American Athletic Conference. There is a high possibility that Con-ference USA will only get one tournament bid. The Miners can finish within the top three in Conference USA, possibly win 20 games and still lose out on March Madness. Meaning: the Miners would need to win the Conference USA tournament to get in, it's either champion-ship or bust for the Miners.
The lack of depth of the Miners can weigh heavily late in the season. UTEP went from a team that had solid depth, to a team that needs contributions from four newcomers (Hunter, Flaggert, Caldwell, and Willms) every night. Meaning: Bohannon, Washburn and Cooper can't afford to play bad games on the same night.
To be specific, the departures of Moore, Ragland and Crosgile will hurt the Miners. McKenzie Moore established himself as one of UTEP's top three scorers, and every night you could count on Moore to give you 10 to 13 points. Whether he came off the bench or started, Moore was a consistent third scorer behind Bohannon and Washburn. This duty is now is the hands of Vince Hunter, which he can handle at times, but he also struggles with foul trouble. Through 19 games, Hunter has fouled out eight times, and as the most freshman player, Hunter is still figuring it out and learning how to be consistent.
Jalen Ragland's contribution is a little more perplexing. After very little playing time last season, Ragland seemed to earn a spot in Floyd's starting lineup or top six rotation. At 6 feet, 7 inches, it looked like he could stretch the floor at the wing position and be a knockdown 3-point shooter for the Miners. It didn't quite work out that way—as his shooting percentages dipped so did his playing time. Although he played himself out of the lineup, Ragland still showed promise, and at some point he eventually started knocking down some shots.
Justin Crosgile is definitely not better than McKenzie Moore, but his role was definitely more important. Where the Miners lacked the most depth was at point guard, and Crosgile showed early on that he could be a good back up to C.J. Cooper, giving him a breather and sharing some of the scoring responsibilities that came at the position. The first two games after Crosgile was suspended, Cooper went three for 18 from the 3-point line and six for 27 from the field, shooting .166 and .222 percent respectively. This shows just how important Crosgile was.
Whether the Miners keep winning or feel the effects of a depleted team late in the season, the Miners are showing promise. The only question is whether that promise will pay off for a special run at the end of this season or for the start of next year.
Javier Cortez may be reached at [email protected]