New Mexican burger joint says howdy to Texas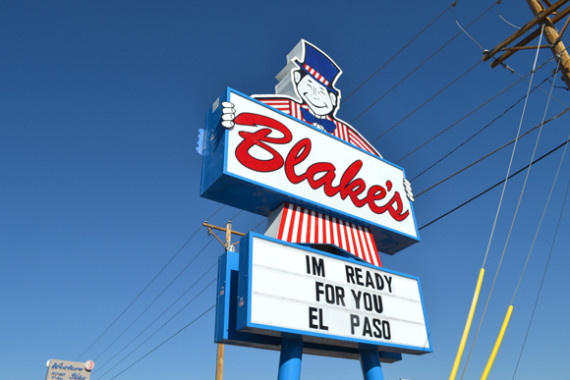 Lesly Limon
January 21, 2014
With 76 locations throughout New Mexico, Blake's Lotaburger is finally makes its way to El Paso— marking the first location that the fast food chain has established outside of its birth state.
"It's been pretty busy since we opened," said assistant manager Beatrice Hernandez. "We have a large staff and all of this is still kinda new to us, but we are all learning together. It's a lot of fun!"
Opening in early January 2014, Blake's Lotaburger has been booming with new customers. Lotaburger has become very popular over the years and it was even featured in the AMC series "Breaking Bad," which takes place in Albuquerque.
"I think it's worth the trip over there because it tastes homemade, plus it's a break from the traditional burger you'd get at McDonald's or Burger King," said Elisa Lozano, junior graphic design major. "I would rather have a green chili burger with chili cheese fries and a shake over McDonald's any day. I'm already planning when I'm going to be on that side of town, just so I can stop by again."
In 2006, National Geographic voted the restaurant as having the "Best Green Chili Cheeseburger in the World." Blake's only uses green chili from Hatch, N.M.
"If you've never been here before, I would recommend the Lotaburger," Hernandez said. "Get the Lotaburger with green chili, cheese and bacon. The chili cheese fries are pretty good too."
Once there, I decided I had to try one of  Lotaburger's green chili burger while I was there and I wasn't disappointed at all. Not your typical fast-food burger, it was absolutely delicious!
Although many El Pasoans are eager to try out these burgers, customers will have to be patient for their food since the staff is getting used to the routine.
"I waited a bit for my food, but it was totally worth the wait," said Stephen Lawson, junior anthropology major. "I understand they are pretty busy since the place just opened two weeks ago, but I'm not disappointed with the food."
According to the staff, an Eastside location is scheduled to open up soon, however the opening date is still tentative. Blake's Lotaburger is located at 7017 N. Mesa Street near Resler Drive.
Lesly Limon may be reached at [email protected]
About the Contributor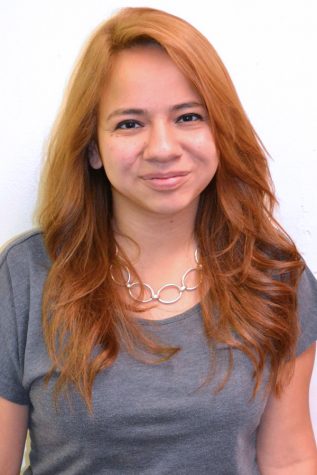 Michaela Roman, Editor-in-Chief
Michaela is a Senior Digital Media Production major at The University of Texas at El Paso. As the Editor-in-Chief, and former Photo Editor of The Prospector,...