Charlotte hands UTEP first home loss of the season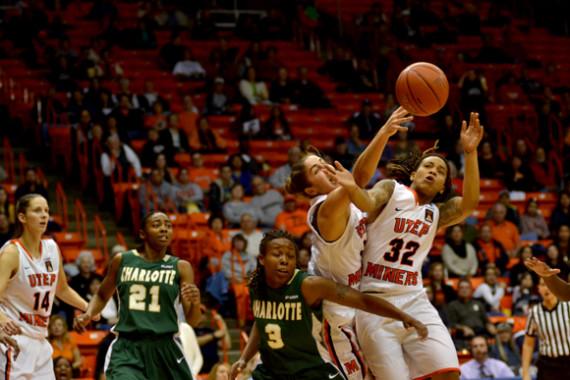 The Charlotte 49ers handed the UTEP Miners women's basketball their first home loss of the season, scoring 52 points in the second half, ultimately defeating the Miners 92-86.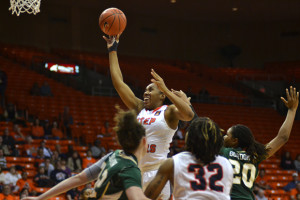 49ers guard Hillary Sigmon led her team with 32 points.
After the game Head coach Keitha Adams was livid in the Miners performance, making it clear that the Miners lacked defense, composure, and belief in their self.
"Basically I wrote three things on the board," Adams said. "No defense, no composure and we didn't believe in each other. I know I can coach, I know these kids can play and we just have to have faith, confidence, and just trust each other."
Despite the bad night on defense, the Miners had five players in double figures. Kayla Thornton led the team in scoring with 18 points and nine rebounds and Chrishauna Parker collected a double-double with 10 points and 13 rebounds.
After a close first five minutes of the second half, the 49ers capitalized on the UTEP turnovers and led by as many as 13. With less than five minutes to play the Miners came storming back and had a chance to cut the lead to four, but Kayla Thornton missed an uncharacteristic layup.
For the past two games Thornton has been dealing with nagging injuries and at one point in the game had to be taken out of the game to be examined.
"She got dinged, and she has a big goose egg on her forehead, but I expect my three seniors to play with tremendous composure and we didn't have that," Adams said.
In her final statements Coach Adams simply said, "It just wasn't our night."
The Miners are now 13-4 and 2-2 in conference play. The Miners will be back in action on Wednesday night, against the Southern Mississippi Golden Eagles.
Sophomore guard Jenzel Nash and senior center Kristine Vitola, in unison both talked about defense.
"We have to focus on defense, defense is our main focus," Nash and Vitola said.
Javier Cortez may be reached at [email protected]
About the Contributors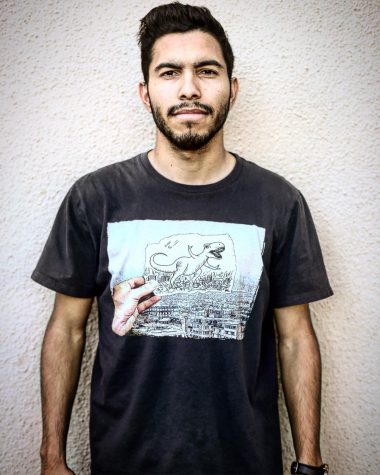 Javier Cortez, Staff Reporter
Javier Cortez is a staff reporter for The Prospector. He is a senior multimedia journalism major, with a minor in English Rhetoric.

Javier was born...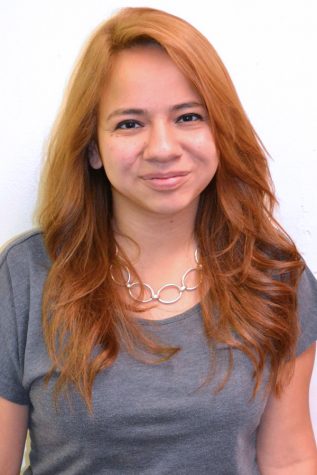 Michaela Roman, Editor-in-Chief
Michaela is a Senior Digital Media Production major at The University of Texas at El Paso. As the Editor-in-Chief, and former Photo Editor of The Prospector,...